In2Bones Introduces CoLink Bone Graft Harvester And Tribio Backfill Plugs
Orthopedics and Spine November 6, 2019
In2Bones Global, Inc. today announced the U.S. commercial launch of its CoLink® Bone Graft Harvester and Tribio™ Backfill Plugs System.
Packaged sterile and pre-assembled for single use, the CoLink Bone Graft Harvester is a minimally invasive bone graft device that harvests bone from various sites in the body, including the calcaneus, iliac crest, proximal tibia, distal tibia, and distal femur. It is intended to morselize cancellous bone for enhanced bone healing in fusion and fracture stabilization procedures.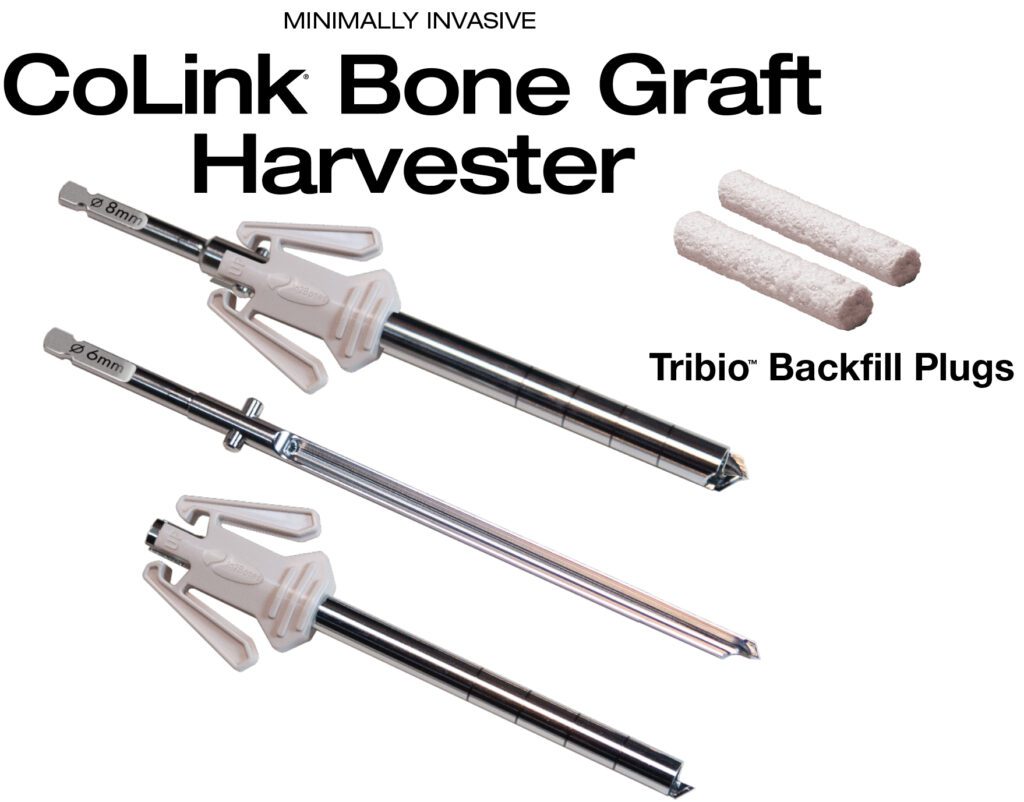 Most bone graft harvesting systems currently on the market are re-used on multiple patients, requiring extensive cleaning and re-processing. In2Bones, through its innovative design engine, developed this pre-sterilized, single use system that mitigates risk of surgical site infections, providing an economical solution as well as added safety and convenience for surgeons and hospitals.
A second new product, sterile Tribio Backfill Plugs, are a unique solution to backfilling bone defects. Tribio is derived from a proprietary blend of bioactive materials consisting of collagen matrix mineralized with hydroxyapatite (HA), tri-calcium phosphate (TCP), and bioactive glass. This potent combination of osteopromotive materials are individually packaged and sized to fit the corresponding void left by the CoLink Bone Graft Harvester.
The Tribio plug forms an osteoconductive, sponge-like scaffold that rapidly absorbs surrounding blood and fluids to aid in new bone formation during the healing process. Tribio Backfill Plugs can be used on harvested sites in the calcaneus, distal tibia, and proximal tibia, among other uses.
"The combination of the new CoLink Bone Graft Harvester and Tribio Backfill Plugs enables surgeons to rapidly harvest autograft through a small incision, and provides patients with an innovative, bioactive implant solution to backfill the surgical void created during the index procedure," says Jon Simon, Sr. Vice President of Marketing at In2Bones.
The device duo is typically used in conjunction with surgical fixation devices during bone fusion and fracture repair procedures.
"The launch of these two new products positions the entire In2Bones product portfolio for pull-through and increased growth," says Simon.
See Full Press Release: In2Bones Introduces CoLink® Bone Graft Harvester And Tribio™ Backfill Plugs | Business Wire
---
Written by: In2Bones
---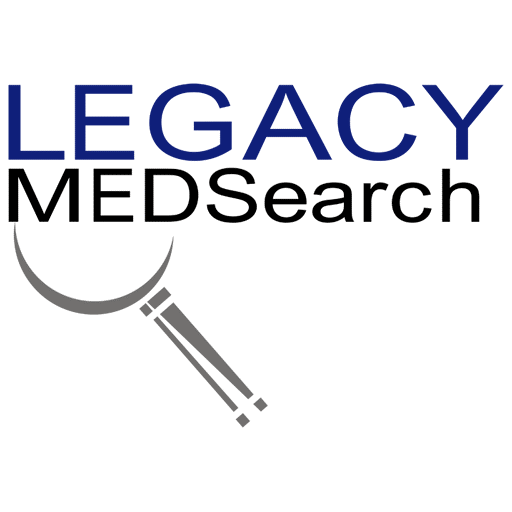 Legacy MedSearch has more than 30 years of combined experience recruiting in the medical device industry. We pride ourselves on our professionalism and ability to communicate quickly and honestly with all parties in the hiring process. Our clients include both blue-chip companies and innovative startups within the MedTech space. Over the past 10 years, we have built one of the strongest networks of device professionals ranging from sales, marketing, research & , quality & regulatory, project management, field service, and clinical affairs.
We offer a variety of different solutions for hiring managers depending on the scope and scale of each individual search. We craft a personalized solution for each client and position with a focus on attracting the best possible talent in the shortest possible time frame.
Are you hiring?
Contact us to discuss partnering with Legacy MedSearch on your position.
AUTHOR - Authorship Credit Noted Above
SHARE