Medical device and MedTech insights, news, tips and more
InBody Hits Milestone: 100 Million Tests Recorded Globally on Their LookinBody Web Platform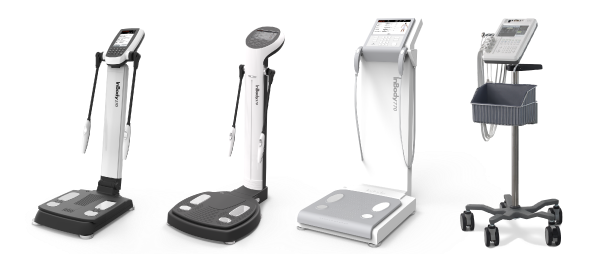 Highlighting a growing interest in body composition data, InBody is celebrating a long-anticipated milestone: 100 million tests taken globally on their body composition analyzers as of Friday, Aug. 4.
"We've come a long way since InBody's founding in 1996," said Harry Yun, CEO of InBody USA. "The popularity of our tests is skyrocketing. Even the American Medical Association is changing their tune about BMI and recommending that body composition testing be used in clinical settings."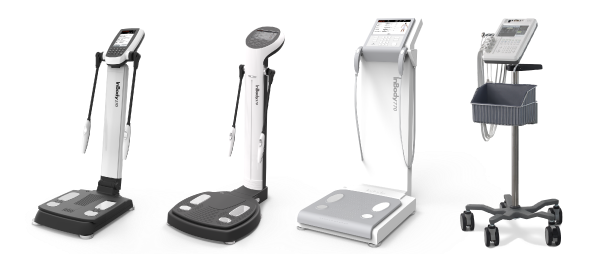 Utilized in over 5,500 studies and trusted by notable hospitals, pro sports teams and the armed forces, InBody's professional body composition analyzers empower people of all fitness levels by providing insights into their muscle mass, body fat and other body composition metrics.
"As the quality of InBody's devices becomes more well-known, we're seeing an increased demand from doctor's offices, gyms and med spas," said Dylan Crane, InBody's National Sales Manager. "You can get an InBody Test almost anywhere in the world these days!"
Currently, most consumers access InBody Tests through their healthcare facilities, pharmacies and gyms. Many large companies also offer InBody Tests on-site as a part of their wellness programs, including several Fortune 500 corporations.
Whenever a test is taken on an InBody device connected to LookinBody Web, InBody's cloud-based data management platform, it's added to the running test tally kept on the platform's homepage.
"LookinBody Web was launched in 2015, so we estimate that the actual number of completed InBody Tests is much higher than a hundred million, especially since our government clients don't record their tests with it," said Steve Yi, InBody's Software Integration & Development Manager.
"We created LookinBody Web to be a supplementary solution for businesses, but it's been growing so fast, our team is inspired to focus more on research and development for it," Yi added. "No longer just a support product, we're going to expand LookinBody Web to solve more problems, meet more of our clients' needs, and be as secure and accessible as possible."
Dr. Monica Padilla, InBody's Clinical Program Manager of Clinical Research, said that the hundred million tests are significant from a healthcare perspective because they supply population data that optimizes the analysis available in the Comparison and Evaluation Result Sheets, which InBody 970 and BWA 2.0 owners can access via LookinBody Web.
"Being able to contrast your patients' results with others in the same age group gives you a more objective way to target interventions," Padilla said. "Companies who use InBody devices for their wellness programs also benefit, because it helps them understand how their employees compare to similar demographics and plan their wellness initiatives accordingly."
Moving forward, InBody will continue to progress towards their goal of building the world's most comprehensive database of body composition data, expanding the applications of their metrics for researchers, medical professionals, fitness professionals and consumers.
"This data has opened the door for InBody to report on global health trends," Yi said. "Our 2023 annual report, which we released earlier this year, breaks down worldwide body composition trends, the impact of COVID-19 and 2023 healthcare outlooks on a country-by-country basis. We look forward to creating more reports like this, so that everyone can benefit from LookinBody Web's data insights."
To learn more about InBody's professional body composition analyzers, visit https://inbody.com.
About InBody
InBody is an innovation-focused company with a goal of creating a better world for today and future generations to come. Its mission is to provide biomedical technologies that simplify the understanding of health and wellness. People trust InBody to provide accurate, actionable insights. InBody's award-winning, medical-grade devices are used by professionals and consumers in the medical, fitness, research and corporate wellness verticals. The company delivers biomedical technologies and services in over 110 countries, with six international branch offices and a global network of distributors. To learn more about InBody, visit inbody.com.
See Full Press Release at the Source: InBody Hits Milestone: 100 Million Tests Recorded Globally on Their LookinBody Web Platform
---
Press Release by: InBody
---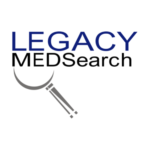 Legacy MedSearch has more than 35 years of combined experience recruiting in the medical device industry. We pride ourselves on our professionalism and ability to communicate quickly and honestly with all parties in the hiring process. Our clients include both blue-chip companies and innovative startups within the MedTech space. Over the past 17 years, we have built one of the strongest networks of device professionals ranging from sales, marketing, research & , quality & regulatory, project management, field service, and clinical affairs.
We offer a variety of different solutions for hiring managers depending on the scope and scale of each individual search. We craft a personalized solution for each client and position with a focus on attracting the best possible talent in the shortest possible time frame.
Are you hiring?
Contact us to discuss partnering with Legacy MedSearch on your position.
Begin your legacy now. We are your medtech and medical device talent advisory firm.