Medical device and MedTech insights, news, tips and more
Insulet Enrolls First Patients in Clinical Trial for Omnipod® Artificial Pancreas System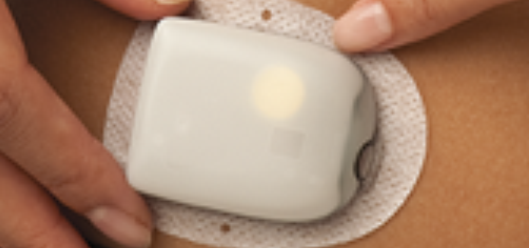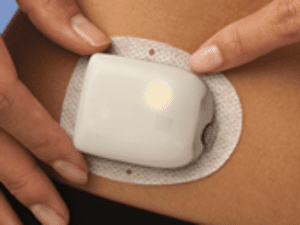 BILLERICA, Mass.–(BUSINESS WIRE)–Insulet Corporation (PODD) (Insulet or the Company), the leader in tubeless insulin pump technology with its Omnipod® Insulin Management System (Omnipod System), today announced the first patient has completed the feasibility study of the Omnipod Horizon™ Automated Glucose Control System (Omnipod Horizon System).
The full study will evaluate the use of a personal Model Predictive Control algorithm with the Omnipod platform in 20 adults with type 1 diabetes and is taking place in a clinical research center setting to gather data to be used to evolve the algorithm in subsequent studies leading to FDA submission.
"We are very excited to be participating in Insulet's artificial pancreas clinical trials," said Jordan Pinsker, M.D., senior research physician at William Sansum Diabetes Center. "Working with Professor Francis J. Doyle III and Dr. Eyal Dassau, Sansum played a major role in the development of the original UC Santa Barbara Artificial Pancreas algorithm that Insulet acquired. We look forward to contributing to the clinical and development pathway as Insulet takes this promising technology to a commercial product."
The Omnipod Horizon System will combine best-in-class technologies into one integrated system consisting of an on-body Omnipod tubeless pump, the latest Dexcom continuous glucose monitoring (CGM) technology, a modified version of Insulet's handheld controller and state-of-the-art security system architecture. Insulet's Omnipod Horizon System is unique in that the algorithm looks toward the future horizon of blood glucose levels, reacting quickly and efficiently to adjust insulin delivery to optimize outcomes for each user. The system will provide the same proven lifestyle benefits as the current Omnipod System, such as the discreet, reliable, tubeless form factor and up to three days of non-stop insulin delivery to make it easy to stay connected and avoid disruption of insulin delivery during routine activities like exercising and bathing.
"Our new Omnipod Horizon System is designed to deliver not only improved clinical outcomes, but the greatly desired improvement in quality of life for those living with insulin-dependent diabetes," said Patrick Sullivan, President and Chief Executive Officer. "With the first clinical study of our innovative artificial pancreas underway, we have taken another important step in fulfilling our mission to improve the lives of people with diabetes."
Additional trial details, including enrollment information, can be found at ClinicalTrials.gov.
About the Omnipod Insulin Management System:
The Omnipod Insulin Management System is an innovative continuous insulin delivery system that provides all the proven benefits of continuous subcutaneous insulin infusion (CSII) therapy in a way no conventional insulin pump can. The Omnipod System's innovative design and features allows people living with diabetes to live their life—and manage their diabetes—with unprecedented freedom, comfort, convenience, and ease. The Omnipod System consists of two components: (i) a Pod that stores and delivers insulin; and (ii) a Personal Diabetes Manager (PDM) that wirelessly programs the user's personalized insulin delivery, calculates suggested doses and insulin on board, and has a convenient, built-in blood glucose meter. The small, light-weight Pod can be worn in multiple locations, including the abdomen, hip, back of upper arm, upper thigh or lower back and, because it is waterproof (IPX8), there is no need to remove when showering, swimming or performing other activities. This means that Omnipod can provide up to three days of non-stop insulin delivery, without the need to disconnect a tube set or manually inject insulin. The Pod and PDM communicate wirelessly to offer precise, personalized and continuous insulin delivery with customizable basal and bolus delivery options, as well as important safety checks. The Pod's auto-cannula insertion is quick, simple, and virtually pain-free. Users never have to handle a needle. The user simply pushes a button on the PDM and the Pod's automated insertion system inserts the cannula beneath the skin and begins delivering insulin according to the user's programmed basal rate.
The Omnipod System is the world's first commercially available tubeless insulin delivery system that allows users to live untethered by tubing and without the stress and anxiety of multiple daily injections. By breaking down the barriers to insulin pump therapy, the Omnipod System offers freedom for users to live life on their own terms and with the ease of use they deserve.
Read Full Article – Source: Insulet Enrolls First Patients in Clinical Trial for its Omnipod® Artificial Pancreas System
Photo Credit – Insulet Corp.
Begin your legacy now. We are your medtech and medical device talent advisory firm.