Interview Guide for Software Development Positions
Resource Library November 16, 2016
Software Development is an extremely competitive field. Moreover, it doesn't bode well for candidates now that several of the major industry players have started to move their software development sectors offshore to countries such as China and India. But despite all these challenges, you still land that sought-after software development interview. Congratulations! Now that you've made it this far, you have to be properly prepared to land the job.
Following these invaluable interview tips will ensure the necessary preparation you will need to outshine the competition (domestic and foreign) and secure that dream job in the challenging and rewarding field of software development.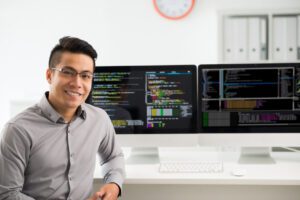 Fortunately, we've been in the business a long time and know the classic docket of interview questions typical to software development interviews. And the best part is, we are willing to share (you're welcome) so that you can better prepare yourself:
How do you drive software development to support your company's business?
Describe your ability to multitask and prioritize when faced with a conflict.
Briefly outline your philosophy regarding SDLC (Systems Development Life Cycle).
Are you more interested in program development or program implementation? Why?
Are you familiar with ASTM standards? Do you have any ASTM related certifications?
Now, since you have prepared your answers accordingly to the aforementioned, it's all about your verbal delivery and interview etiquette.
First, be sure to use accurate and fluent interview verbiage, which may seem obvious, but unfortunately many interviewees lose their focus and compromise their personal brand image due to nervousness- don't crack under the pressure! Practice reciting your answers in the mirror, or ask a friend to listen and coach you as to guarantee fluidity.
Second, arrive early, no excuses. Make sure to dress professionally- even better- research the company's dress code and conform to it. Dressing the part will demonstrate (psychology and physically) to the interviewer you can and will fit-in to their working environment.
Next, while you're in the interview, be sure to exhibit passion for software development as a career, as well as project genuine interest in the company you're targeting. A resourceful way to appear involved is by asking questions and engaging the interviewer. A few respectable questions to ask might be:
Tell me about your version control.
Tell me about your bug tracking system.
Tell me about your Quality Assurance.
How much training per year do you offer?
Do you have a Wiki to share developer knowledge?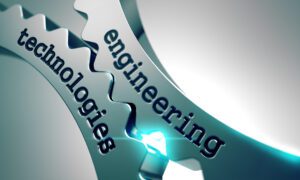 Finally, show confidence both in your responses and your body language. Be decisive, maintain eye contact, and maintain good posture during your meeting. No company prefers to hire a shy, quiet, software engineer who isn't confident in their abilities- be confident! You've made it this far!
Legacy MedSearch is recruiting for software as well as mechanical, electro-mechanical, systems and R&D engineers for disruptive medical device technology across the country.  View and apply for our engineer opportunities here: http://jobs.legacymedsearch.com/. We also love referrals! Contact us at Careers@LegacyMedSearch.com.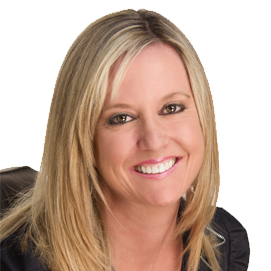 Paula Rutledge
President, Legacy MedSearch
Paula@LegacyMedSearch.com
407-591-3026
AUTHOR - Authorship Credit Noted Above
SHARE