Medical device and MedTech insights, news, tips and more
IRRAS Receives US FDA 510(k) Clearance for its Next Generation IRRAflow Control Unit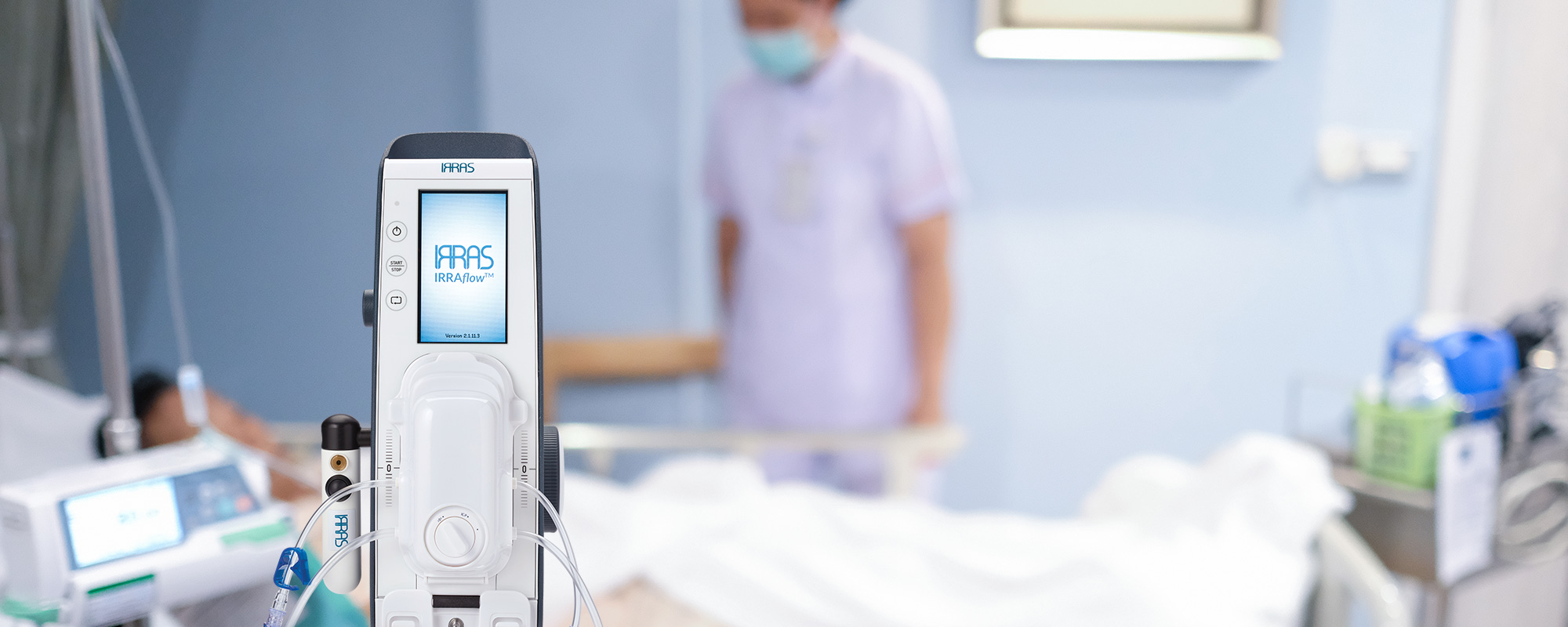 IRRAS, a commercial-stage medical technology company with a comprehensive portfolio of innovative products for neurocritical care, announced that it received regulatory clearance from the United States Food, Drug, and Administration (FDA) to active all of the functionality on the next generation control unit for its flagship product, IRRAflow, the world's first and only active fluid exchange system.
Earlier this year, IRRAS introduced this next-generation IRRAflow system, which included embedded interactive tutorials, intuitive software with upgraded graphics, refined treatment workflow, and a new drainage collection design, to its customers in the US. This most recent FDA 510(k) clearance extends the system's previous FDA clearances and permits the activation of software functionality that connects to the patient's bedside monitor and openly transmits treatment information to the central nursing station.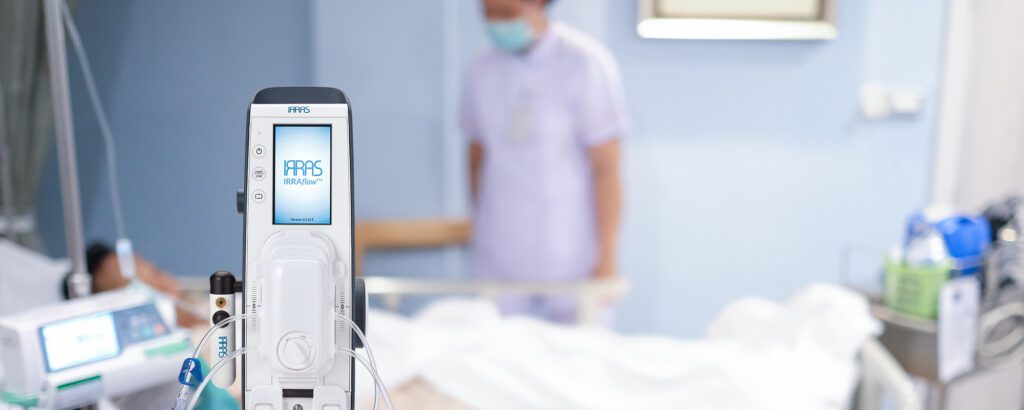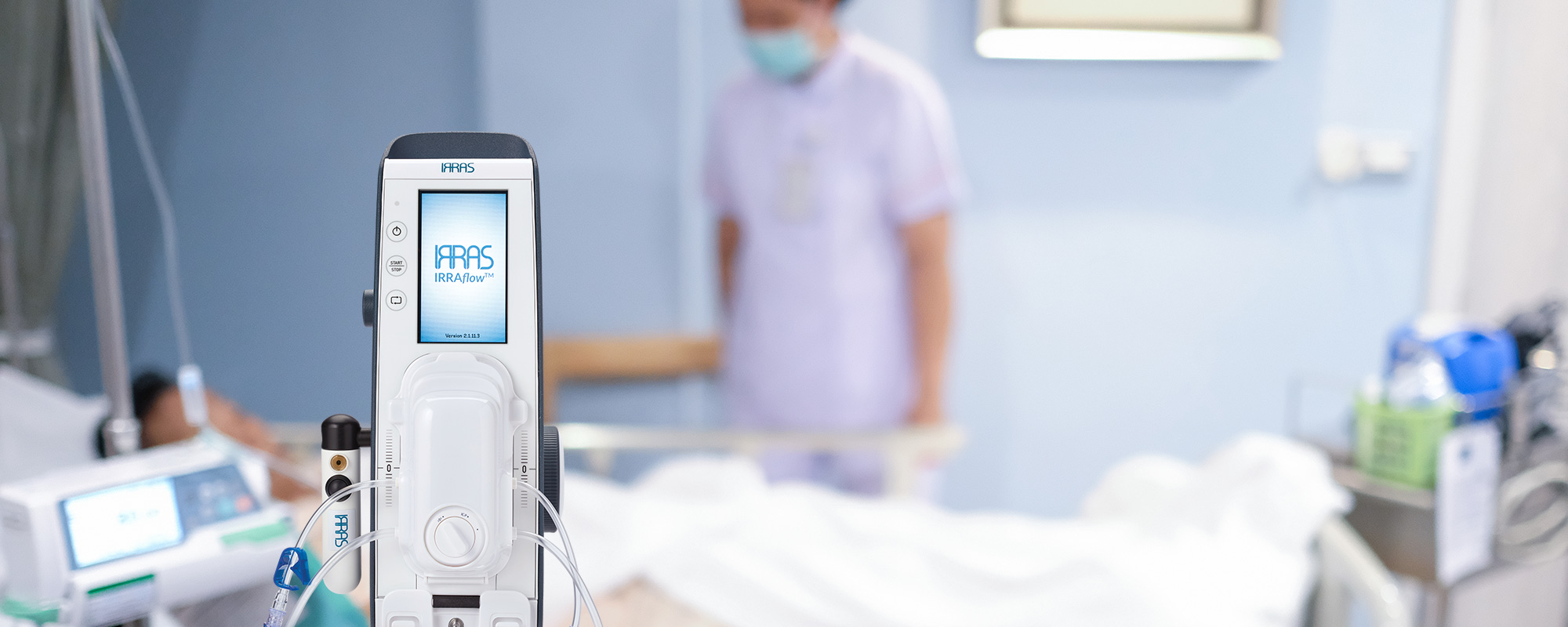 The IRRAflow system advances treatment options for patients suffering from intracranial bleeding as the first irrigating drainage system that enables active fluid exchange. IRRAflow combines automated irrigation, controlled drainage, and continuous monitoring of the patient's intracranial pressure (ICP) into one intelligent system. Its unique mechanism of action uses recurring irrigation to prevent solid particles from blocking the drainage holes on the catheter tip and to also dilute collected toxic material, making it easier to remove.
"IRRAS prides itself on consistently upgrading its products to better meet the needs of its customers, and the US regulatory clearance of the next generation IRRAflow control unit is the latest example of our team delivering upon that promise," said Will Martin, President and Chief Executive Officer of IRRAS. "Our team remains focused upon incorporating customer feedback into our technologies to enhance the user experience and optimize care for their critically ill patients. Being able to introduce the latest IRRAflow functionality is the exciting next step toward accomplishing our mission to becoming a global leader in the neurocritical space."
About IRRAS
IRRAS is a global medical care company focused on delivering innovative medical solutions to improve the lives of critically ill patients. IRRAS designs, develops, and commercializes neurocritical care products that transform patient outcomes and decrease the overall cost of care by addressing complications associated with current treatment methodologies. IRRAS markets and sells its comprehensive, innovative IRRAflow and Hummingbird ICP Monitoring product lines to hospitals worldwide through its direct sales organization in the United States and select European countries as well as an international network of distribution partners.
IRRAS maintains its headquarters in Stockholm, Sweden, with corporate offices in Munich, Germany, and San Diego, California, USA. For more information, please visit www.irras.com.
See Full Press Release at the Source: IRRAS Receives US FDA 510(k) Clearance for its Next Generation IRRAflow Control Unit
---
Press Release by: IRRAS
---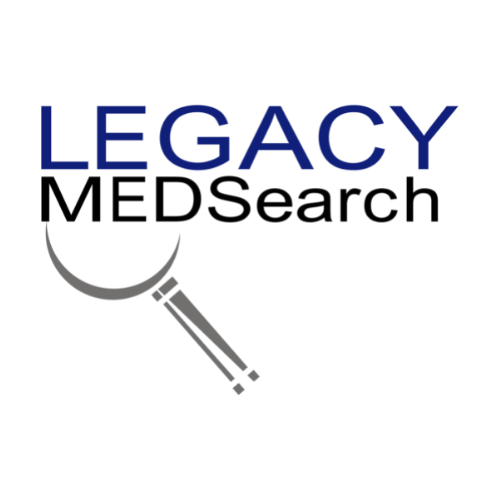 Legacy MedSearch has more than 35 years of combined experience recruiting in the medical device industry. We pride ourselves on our professionalism and ability to communicate quickly and honestly with all parties in the hiring process. Our clients include both blue-chip companies and innovative startups within the MedTech space. Over the past 17 years, we have built one of the strongest networks of device professionals ranging from sales, marketing, research & , quality & regulatory, project management, field service, and clinical affairs.
We offer a variety of different solutions for hiring managers depending on the scope and scale of each individual search. We craft a personalized solution for each client and position with a focus on attracting the best possible talent in the shortest possible time frame.
Are you hiring?
Contact us to discuss partnering with Legacy MedSearch on your position.
Begin your legacy now. We are your medtech and medical device talent advisory firm.