Is the Appendix the Key to Parkinson's Disease? 
Surgery and Surgical Robotics November 2, 2018
Parkinson's disease, a degenerative neurological disorder that impairs brain cells and causes movement problems, could have its origins in the appendix, a new study suggests. The vestigial organ, the researchers say, could be the source of proteins that can find their way to the brain and once there, extend a deadly grip on nerve cells.
According to the study, published October 31 in the journal Science Translational Medicine, people who had their appendix removed when they were young were 19 to 25 percent less likely to develop Parkinson's later in life.
The new study — though not the first to suggest that Parkinson's can start in the gut, or even in the appendix — was one of the largest ones done to date. The research "further supports the notion that [Parkinson's] starts in the gut," Dr. Ted Dawson, a professor of neurodegenerative diseases at Johns Hopkins University who was not part of the study, told Live Science.
In the first part of the study, the researchers sifted through two large databases — one that contained information on more than 1.6 million people in Sweden, and the other with data on 849 international patients who had Parkinson's disease. Both databases indicated which people had had their appendixes removed.
They found that people who had their appendixes removed were 19 percent less likely to develop Parkinson's later in life, but only if they had the procedure done early — decades before the typical onset of the disorder. What's more, people in the study who did end up developing Parkinson's did so, on average, 3.6 years later if they had their appendixes removed than people who still had their appendices.
The findings suggest that the appendix "might be important in the early events or possibly in the initiation of this disease," said senior author Viviane Labrie, an assistant professor of neuroscience at Van Andel Research Institute in Michigan.
Labrie and her team also found that people who had undergone an appendectomy (surgery to remove the appendix) and lived in rural areas were 25 percent less likely to develop Parkinson's than those who had the surgery and lived in urban areas. Parkinson's is often more common in rural areas, which may be due to exposure to pesticides that are thought to be linked to the disease, Labrie said. This association wasn't present in those who were genetically predisposed to Parkinson's, the researchers noted. (Only about 10 percent of people with Parkinson's are genetically predisposed.)
Read Full Story at the Source: The Appendix May Be Linked to Parkinson's Disease. But Don't Run Out and Have Surgery.
---
---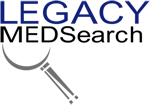 A Speciality Recruiting Firm Exclusively Servicing The Medical Device Industry
Legacy MedSearch has more than 30 years of combined experience recruiting in the medical device industry. We pride ourselves on our professionalism and ability to communicate quickly and honestly with all parties in the hiring process. Our clients include both blue-chip companies and innovative startups within the MedTech space. Over the past 10 years, we have built one of the strongest networks of device professionals ranging from sales, marketing, research & , quality & regulatory, project management, field service, and clinical affairs.
We offer a variety of different solutions for hiring managers depending on the scope and scale of each individual search. We craft a personalized solution for each client and position with a focus on attracting the best possible talent in the shortest possible time frame.
Are you hiring?
Contact us to discuss partnering with Legacy MedSearch on your position.
AUTHOR - Authorship Credit Noted Above
SHARE