Medical device and MedTech insights, news, tips and more
Job Advice for New University Graduates from Professional Recruiters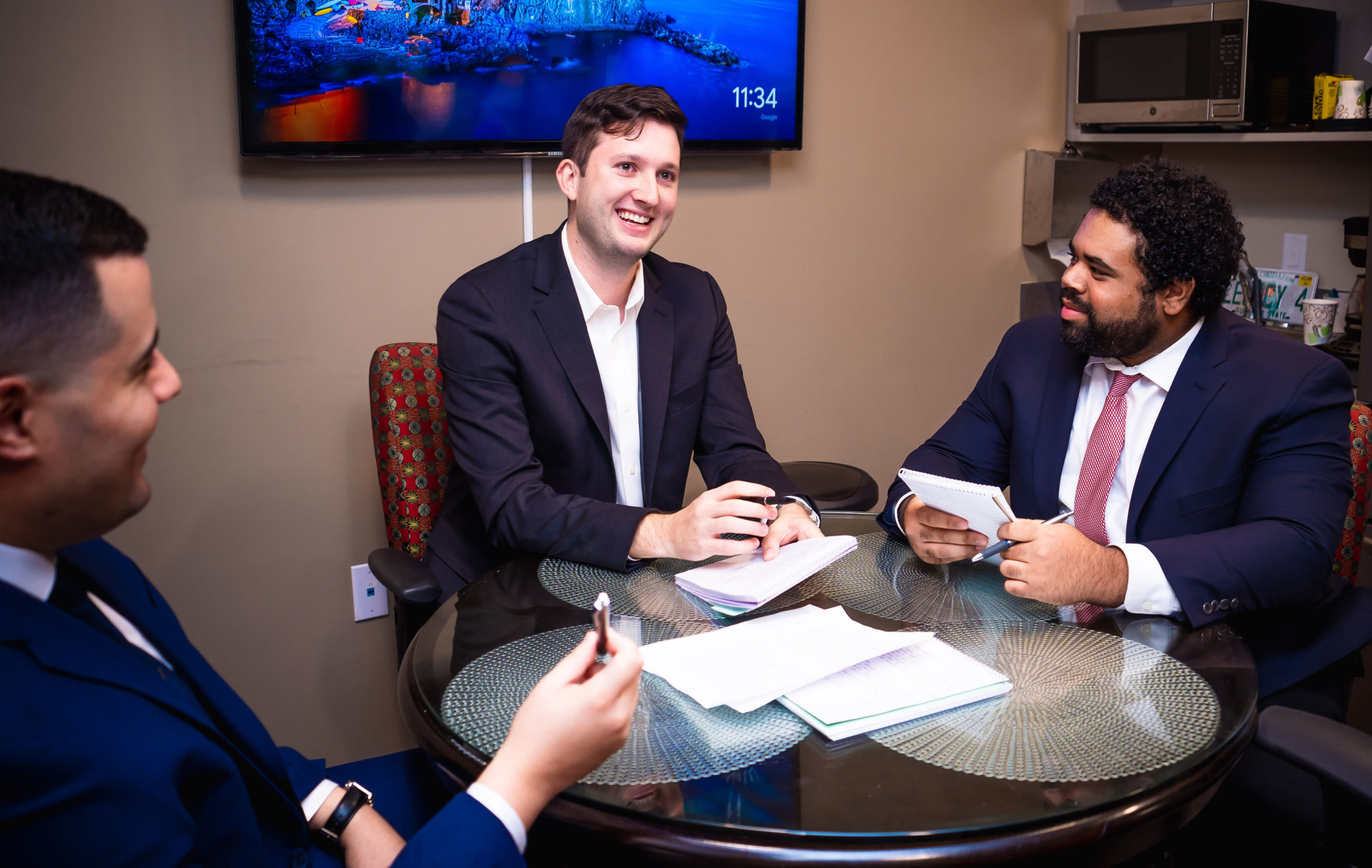 College graduation has arrived for the Class of 2022! Graduation is an exciting time of change, but it also means you have to start looking at how and where you are going to start your career. We asked our most recent graduates in the office a few questions about starting your career after college!
We started by asking our most recent graduate about how to do the hardest parts of a job search: getting started and getting adjusted!
How did you start your job search?
"The first step I took when starting my job search was formatting my resume to match my career interests. I made sure to highlight my educational success as well as any relevant early career experience I had. Try to take out any fluff on your resume, less is more when you're applying for entry-level roles. Once my resume was complete, I created accounts for LinkedIn, Glassdoor, and Indeed to expand my professional connections while applying. Finally, just trust the process! Learn from each rejection by tweaking your resume, interview tactics, and professional appearance. You will become a rockstar candidate in no time!" Corey Stephenson, Associate Recruiter
How did you readjust your mindset to go from student to professional? What were the challenges?
"I think the biggest challenge I faced jumping into the professional world was that it's okay to make mistakes! Because of how competitive college was, making mistakes on a big test or final felt like it was the end of the world. While there are expectations set by my managers, they also understand mistakes are opportunities to learn. And from one recent graduate to another, fix your sleep schedule!" Corey Stephenson, Associate Recruiter
In today's world, online interviews have become an accepted norm, and the in-person interview while still relevant, has experienced a sharp decline. One of our recruiters who has been with us since he was in college shared how he sees the market change since he was applying to jobs and how to prepare for the remote hiring process.
How do you think the job market has changed for graduating seniors since you graduated 3 years ago?
"This question makes me feel old! I think our current job market presents a very unique opportunity for graduating seniors. The high labor demand means that grads have more flexibility when it comes to job and even career selection. Companies are more willing than ever to take "risks" on candidates whose resumes don't fit the traditional mold for their new hires. The growth of hybrid and work-from-home opportunities opens up an even wider range of possibilities for a new grad. Hiring Managers are also more amenable to candidates with shorter tenures in a first or second role, so don't be afraid to get out of a role if it isn't the one for you." John Patterson, Recruiter
How do you prepare for the remote hiring process?
"One of the trickiest aspects of remote hiring is the loss of in-person interaction from face-to-face interviews. Hiring Managers want to get a sense of who you are as a person and what you are like to be around and work within a day-to-day environment. Since they won't be able to meet you in person, they are going to try and collect this data in other ways in the interview process. Video interviews are becoming the industry standard and are one-way interviewers try to get to know the person outside of what is on the resume. The best way to ace a video interview is to make sure you are in a clean and quiet setting; limit the factors that could draw attention away from you! It also never hurts to dress for the occasion, make sure you are wearing something a step above your day-to-day style to show that you are taking the process seriously. Lastly, I always recommend having a physical copy of your resume in front of you in case you need a quick reminder during the interview. This has personally worked for me in case I ever have interview anxiety and can't remember a specific detail or stat from my background." John Patterson, Recruiter
Finding the role that is right for you might seem like an impossible task, but we are here to tell you, it isn't! We asked our Digital Marketing Manager for her insight on looking at different roles and looking at different companies.
Should graduates stay focused on jobs that relate to their majors?
"While you might have some knowledge base in the field you majored in, I definitely wouldn't let that limit your job search. You'd be surprised how useful your studies can be in fields loosely related. I had a minor in creative writing that I was worried I would never do anything with, but in my first job in digital marketing, they told me that was one of the things that stood out on my resume! They had people who could teach me more about marketing, but they wanted someone with strong writing skills to add to the team for copywriting. Employers love having someone with a fresh perspective!" Melissa King, Digital Marketing Manager
What should you look for in a company?
"When choosing your first company, look at their employees, especially if you can find someone in a career stage close to yours. If you can, ask them about their first year(s) at the company! What was the training like? Are you able to work with other departments and learn about more areas of the business? How is work-life balance made a priority? Is there a lot of upward mobility? If you can't talk to someone directly about the role, another great option is to go to LinkedIn and look at employee profiles. Consider how long people stay there, any indication of promotions, and what they post about." Melissa King, Digital Marketing Manager
We love our recent and almost recent graduates at Legacy MEDSearch! As a last question we wanted to ask what made them pick our company! As you begin your job search, ask yourself these questions, and think about why you are choosing a specific company!
What made you pick Legacy? How has Legacy been a good place to be a new grad? And what do you enjoy the most about it?
"When I graduated from UCF, I decided to invest in a 3-month program at Medical Sales College to jump start my career. Towards the end of my program, I found a job posting from Legacy on LinkedIn. I never thought to be a recruiter, but being in such a niche market intrigued me, so I applied. I think the first thing that stuck out to me about Legacy was the company culture. Everyone here truly cares about each other like family and immediately I felt welcomed. What I enjoy the most about Legacy is that we all celebrate each other's successes and no one tries anything shady just to earn extra money. That level of trust and kindness was crucial in my decision to commit to Legacy." Corey Stephenson, Associate Recruiter
"One of the biggest reasons that I picked Legacy is that we have a very collaborative environment. Everyone is very competitive and wants to be the best, but at the same time, we know that we are all on the same team. No one minds sharing tips or helping on a project when needed. We set lofty goals for ourselves but push to achieve them as a team rather than just as individuals." John Patterson, Recruiter
"I had the privilege of interning at Legacy MEDSearch during college, before I began my first full-time job, and then came back to be the Digital Marketing Manager. What really drew me back to Legacy was the entrepreneurial aspect of the business, and the rapid growth stage they are in. The bonus was I already knew how much I enjoyed the team! I was excited to come back and be in a role that I knew I would learn so much from, and have the freedom to try new things, and a leadership team that I knew supported me even when some things didn't work. Legacy is a great place to be after graduating because no knowledge is off limits. The team is extremely invested in building each other, and you are encouraged to ask questions and be curious. If there is something about the business you want to learn, someone will surely be there to help you." Melissa King, Digital Marketing Manager
---
Written by: Melissa King, John Patterson and Corey Stephenson
---
Legacy MedSearch has more than 35 years of combined experience recruiting in the medical device industry. We pride ourselves on our professionalism and ability to communicate quickly and honestly with all parties in the hiring process. Our clients include both blue-chip companies and innovative startups within the MedTech space. Over the past 17 years, we have built one of the strongest networks of device professionals ranging from sales, marketing, research & , quality & regulatory, project management, field service, and clinical affairs.
We offer a variety of different solutions for hiring managers depending on the scope and scale of each individual search. We craft a personalized solution for each client and position with a focus on attracting the best possible talent in the shortest possible time frame.
Are you hiring?
Contact us to discuss partnering with Legacy MedSearch on your position.
Begin your legacy now. We are your medtech and medical device talent advisory firm.