Medical device and MedTech insights, news, tips and more
Kerecis Combines Fish-Skin Graft and Silicone Cover for Wound Treatment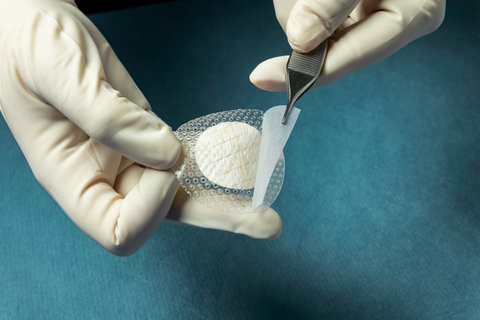 Kerecis® today announced MariGen® Shield, which integrates the company's proven fish-skin graft with a silicone contact layer for treating chronic and complex wounds. The medical-fish-skin company also announced the results of a clinical study comparing the effectiveness of the Kerecis fish-skin grafts to a standard of care for diabetic foot ulcers. Both announcements were made at the Symposium on Advanced Wound Care (SAWC). Kerecis, which is pioneering the use of sustainably sourced fish skin and fatty acids in cellular therapy and tissue regeneration and protection, is exhibiting at booth 225.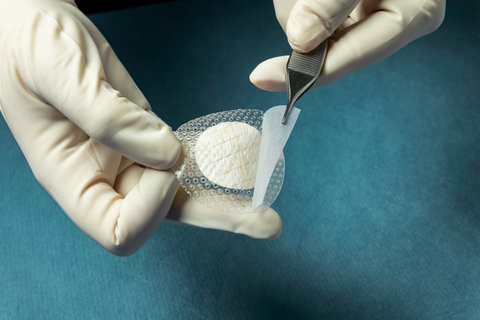 New wound treatment combines fish skin graft and silicone
MariGen Shield integrates Kerecis' medical-fish-skin graft with a silicone contact layer to provide an advanced treatment for chronic wounds. The product, which is fenestrated to allow adequate wound drainage, provides an optimal wound management environment and allows for sufficient wound moisture to facilitate healing.
The integrated, overlapping silicone contact layer holds the round graft in place and helps protect the granulating wound and the fish-skin graft after a cover dressing has been applied on top. This ease of handling speeds up application and removal. MariGen Shield is available in 20mm and 30mm round grafts, for easy application into foot wounds.
"This is the first time we have combined our fish skin with another material, in this case medical-grade silicone," said Fertram Sigurjonsson, founder and CEO of Kerecis. "Until now the application of the Kerecis fish-skin graft has required three components: the fish skin itself, a contact layer and a cover dressing to regulate the moisture level on the wound. By integrating the contact layer with the fish skin, the application becomes faster and easier and the inventory needs at the healtcare facility simpler," he added.
Comparative clinical study
Kerecis also announced the results of its prospective, randomized, single-masked, controlled clinical study comparing Kerecis fish-skin grafts with Fibracol™, a collagen alginate therapy. The multicenter, comparative study found that the MariGen healed almost twice as many non-responsive, chronic diabetic foot ulcers than the Fibracol therapy.
The researchers determined that treatment with the Kerecis fish-skin grafts should be considered "a more efficient and cost-effective solution" for treating diabetic foot ulcers than the alternative treatment.
The clinical study of 102 patients took place between June 2019 and January 2022 and involved 16 centers in the United States. The results are detailed in the paper "Final Efficacy and Cost Analysis of a Fish Skin Graft vs Standard of Care in the Management of Chronic Diabetic Foot Ulcers: A Prospective, Multicenter, Randomized Controlled Clinical Trial," which was published in the April 2023 issue of the peer-reviewed journal Wounds. Other clinical studies have also determined that the Kerecis products heal wounds faster than alternative products.
About Kerecis
Kerecis develops products from fish skin and fatty acids for cellular therapy, tissue regeneration and protection. When grafted onto damaged human tissue or implanted, the patented material recruits the body's own cells and ultimately is converted into living tissue. Because no disease-transfer risk exists between cold-water fish and humans, the Kerecis fish skin is only gently processed and retains its similarity to human tissue. The gentle processing preserves the skin's original three-dimensional structure, maintaining its inherent natural strength, complexity and molecules (such as fatty acids). Clinical studies have found that the Kerecis products heal wounds faster than competing products. Kerecis is the only approved manufacturer of medical devices containing intact fish skin globally.
Kerecis is the fastest-growing and one of the top five companies in the U.S. biologics-skin and dermal-substitute market, according to SmartTRAK Business Intelligence. Kerecis' expanding product portfolio includes SurgiBind®/SurgiClose®, which are used for reconstructive surgery in hospital operating rooms; GraftGuide®, which is mostly sold to burn centers; and MariGen®, which is sold to healthcare facilities to treat diabetic and other chronic wounds.
Kerecis is committed to the United Nations Sustainable Development Goals. The fish skin used in Kerecis products derives from wild and sustainable fish stock caught in pristine Icelandic waters and processed with 100% renewable energy in the town of Isafjordur, close to the Arctic Circle. For more information, visit https://www.kerecis.com.
See Full Press Release at the Source: Kerecis Combines Fish-Skin Graft and Silicone Cover for Wound Treatment
---
Press Release by: Kerecis
---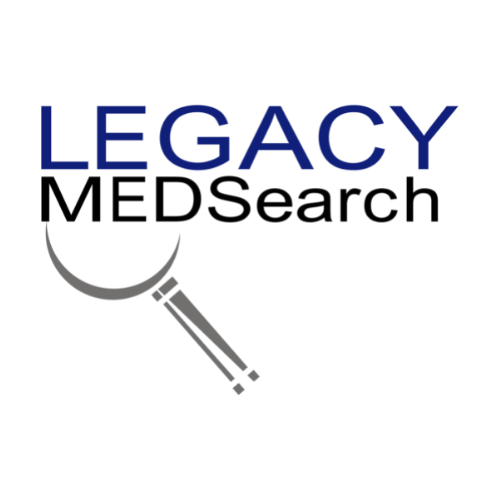 Legacy MedSearch has more than 35 years of combined experience recruiting in the medical device industry. We pride ourselves on our professionalism and ability to communicate quickly and honestly with all parties in the hiring process. Our clients include both blue-chip companies and innovative startups within the MedTech space. Over the past 17 years, we have built one of the strongest networks of device professionals ranging from sales, marketing, research & , quality & regulatory, project management, field service, and clinical affairs.
We offer a variety of different solutions for hiring managers depending on the scope and scale of each individual search. We craft a personalized solution for each client and position with a focus on attracting the best possible talent in the shortest possible time frame.
Are you hiring?
Contact us to discuss partnering with Legacy MedSearch on your position.
Begin your legacy now. We are your medtech and medical device talent advisory firm.