Lazurite is Recognized in the 2022 Medical Device Network Excellence Awards & Rankings for its ArthroFree™ System
Surgery and Surgical Robotics December 7, 2022
Medical device and technology company Lazurite has received recognition from Medical Device Network Excellence Awards & Rankings, one of the largest, most prestigious, and widely recognized programs in the industry. Lazurite ranked as Commended for the Innovation, Product Launches and Research and Development categories. All Commended companies will be entered into the Medical Device Network Awards at the end of the year.
"The company is ranked off the back of the launch of its ArthroFree Wireless Surgical Camera System, which allows for minimally invasive surgery without the need for camera and light wires," according to Medical Device Network Excellence Awards & Rankings. "The company hit an important milestone in March 2022 when it received U.S. Food and Drug Administration market clearance for the ArthroFree System. This was followed in September 2022 by another important step as the first surgery using the system was performed by orthopedic surgeon Laith M. Jazrawi, MD at NYU Langone Health."
The statement continued, "The company had already made steps towards a market introduction in 2021, partnering with the Center for Health Affairs, the Northeast Ohio hospitals association, and its affiliate CHAMPS Group Purchasing, with an aim to provide new surgical tools in the market and operating rooms in Northeast Ohio and the U.S. This was followed by additional partnerships with Hospital for Special Surgery (HSS) in New York, University Hospitals of Cleveland, and LG Electronics USA."
"We are proud to be recognized by Medical Device Network for innovation, product launches, and research and development in 2022," Lazurite CEO and cofounder Eugene Malinskiy said. "The Medical Device Network platform is well known as a voice of authority in the global industry. This recognition will help us as we continue our launch of the ArthroFree System during the next several months and gain traction with our initial target market of orthopedic and sports medicine surgeons."
About the Excellence Awards & Rankings
The Medical Device Network Excellence Awards & Rankings is an independent recognition program powered by the business intelligence of GlobalData. The program is a valuable part of GlobalData's Medical Device Network platform. GlobalData's team of researchers and journalists, along with artificial intelligence, analyzed 1 billion datasets during the year to recognize, endorse, and rank top-tier companies and their achievements in 200+ counties. The objective is to recognize forward-thinking, innovative companies that drive positive change in the industry. For more information see Medical Device Network and GlobalData.
About Lazurite
Lazurite designs medtech devices, and its ArthroFree™ System is the first wireless camera with FDA clearance for arthroscopy and general endoscopy. It eliminates the camera cables associated with patient burns and fires, and it is drop-in compatible with current OR technologies. The ArthroFree wireless camera also allows untethered movement by surgeons, and projects cost-per-case savings of 20%. Lazurite's IP portfolio also includes the high-efficiency, laser-driven Meridiem™ light technology, wireless communication technology, and products in development. Lazurite is located in Cleveland, OH (est. 2015), and has raised more than $25M from institutional investors, family offices, and more than 70 physician champions. The ten-year vision: better outcomes for one million patients—and thousands of clinicians, too. For more information, see https://lazurite.co.
See Full Press Release at the Source: Lazurite is Recognized in the 2022 Medical Device Network Excellence Awards & Rankings for its ArthroFree™ System
---
Press Release by: Lazurite
---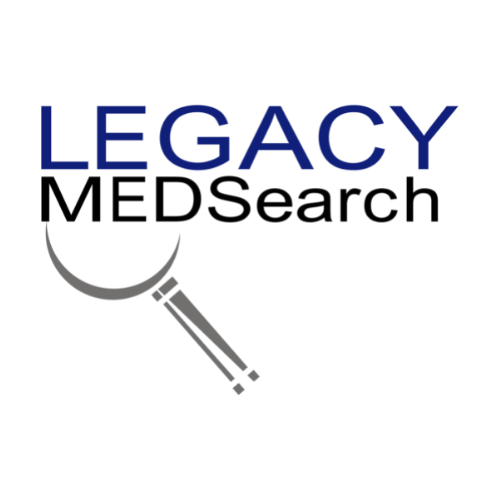 Legacy MedSearch has more than 35 years of combined experience recruiting in the medical device industry. We pride ourselves on our professionalism and ability to communicate quickly and honestly with all parties in the hiring process. Our clients include both blue-chip companies and innovative startups within the MedTech space. Over the past 17 years, we have built one of the strongest networks of device professionals ranging from sales, marketing, research & , quality & regulatory, project management, field service, and clinical affairs.
We offer a variety of different solutions for hiring managers depending on the scope and scale of each individual search. We craft a personalized solution for each client and position with a focus on attracting the best possible talent in the shortest possible time frame.
Are you hiring?
Contact us to discuss partnering with Legacy MedSearch on your position.
AUTHOR - Authorship Credit Noted Above
SHARE