Medical device and MedTech insights, news, tips and more
LifeScan Announces OneTouch Verio Reflect Meter U.S. Launch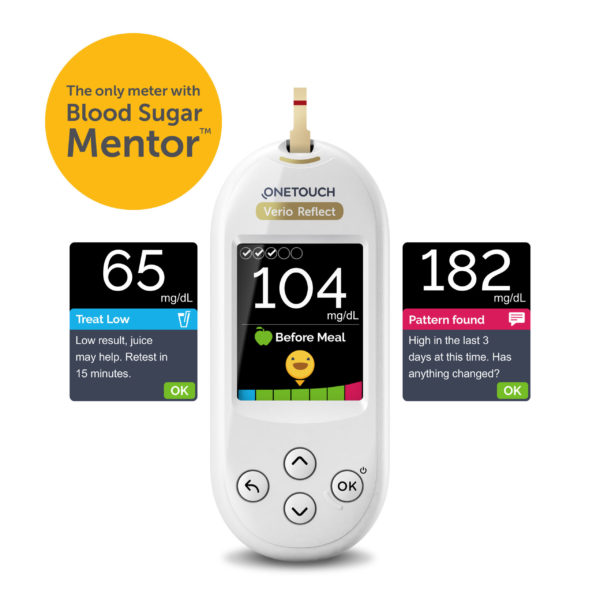 LifeScan, a world leader in blood glucose monitoring and maker of the iconic OneTouch® brand, today announced the U.S. launch of OneTouch Verio Reflect®, the only meter with a Blood Sugar Mentor™ feature that gives people with diabetes personalized real-time guidance to help them take action to maintain and/or improve control.  The OneTouch Verio Reflect meter connects to the OneTouch Reveal® digital ecosystem allowing consumers to maintain continuity of care at a time when healthcare providers are looking for additional tools and resources to support telemedicine and help patients manage their diabetes between office visits.
The OneTouch Verio Reflect meter also features an enhanced ColorSure® Dynamic Range Indicator to help patients visualize when their blood sugar result is near high or low, so they can make adjustments before going out of range.
The OneTouch Verio Reflect meter enables virtual care when connected to the OneTouch Reveal ecosystem:
The OneTouch Reveal mobile app, one of the most downloaded diabetes management apps in the world, allows consumers to share progress directly with healthcare providers from the comfort of home via email/text.
People with diabetes can also connect to their physician's OneTouch Reveal healthcare professional web application or link to Apple Health® for sharing with other healthcare platforms like Teledoc and Doctor on Demand.
When using the OneTouch Reveal® Plus app, patients have access to a 24/7 digital coaching tool powered by BlueStar® and offered on Express Scripts Digital Health Formulary.
Diabetes self-management is emphasized in treatment goals set together by people with diabetes, their family, and healthcare providers, and the American Association of Clinical Endocrinologists recommends patients be active and knowledgeable participants in their care.1 In a study, healthcare professionals ranked the OneTouch Verio Reflect meter as the best meter, among four selected meters, to help consumers improve their diabetes management and understand their numbers to help them stay in range.*
"Blood glucose numbers can signal problems, but not solutions. Now, with a simple blood glucose test, the OneTouch Verio Reflect meter gives patients an understanding of what the numbers mean, actions they can take, and encouragement to motivate them to stay on track and easily connect to their healthcare professional with telehealth connectivity," said Brian Heald, senior vice president of product development at LifeScan. "We're proud to introduce this significant connected-solution and innovation for people with diabetes, especially with the vast majority of the estimated 34 million people living with diabetes in the U.S. relying on blood glucose monitoring to manage their diabetes."
See Full Press Release: LifeScan Announces OneTouch Verio Reflect® Meter U.S. Launch | PRNewswire
---
Written by: LifeScan, Inc.
---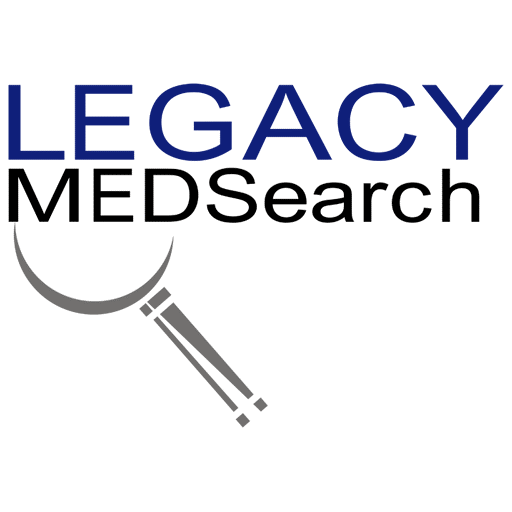 Legacy MedSearch has more than 30 years of combined experience recruiting in the medical device industry. We pride ourselves on our professionalism and ability to communicate quickly and honestly with all parties in the hiring process. Our clients include both blue-chip companies and innovative startups within the MedTech space. Over the past 10 years, we have built one of the strongest networks of device professionals ranging from sales, marketing, research & , quality & regulatory, project management, field service, and clinical affairs.
We offer a variety of different solutions for hiring managers depending on the scope and scale of each individual search. We craft a personalized solution for each client and position with a focus on attracting the best possible talent in the shortest possible time frame.
Are you hiring?
Contact us to discuss partnering with Legacy MedSearch on your position.
Begin your legacy now. We are your medtech and medical device talent advisory firm.