Medical device and MedTech insights, news, tips and more
Live Remote Cardiac MRI Exam to Showcase Vista.ai's Automated and Virtual Scan Capabilities at ACC.23/WCC

Vista.ai, a pioneer and leader in automated MRI solutions, today announced that Dr. Michael Salerno, Chief, Cardiovascular Imaging at Stanford Health Care, will conduct a live remote cardiac MRI (CMR) scan using the company's One Click MRI™ software at the American College of Cardiology's 72nd Annual Scientific Session Together With World Heart Federation's World Congress of Cardiology (ACC.23/WCC). Dr. Salerno will scan a patient at Stanford Health in Palo Alto, Calif., virtually from the ACC.23/WCC Future Hub stage in New Orleans at 11 a.m. CST on March 5, 2023.


Dr. Salerno will be joined by Dr. Raymond Kwong, Director, Cardiac Magnetic Resonance Imaging for Harvard-affiliated Brigham and Women's Hospital, who will present updated results from an ongoing clinical adaptation study that shows One Click MRI significantly reduces CMR scan times and improves image consistency. A case study summarizing Dr. Kwong's previously released clinical findings, including data from the first six months and 1,100 patients, is available at vista.ai/evidence/studies. This case study will also be on display and discussed at Vista.ai's ACC booth (#FH22) in the Future Hub.
CMRs are considered the gold-standard cardiac diagnostici; however today, specially-trained CMR technologists need to perform an exam, and in the U.S., there is only one such technologist for every 20 MRI machinesii. One Click MRI's benefits include simple, streamlined workflows and improved image consistency, so any MRI technologist can complete a cardiac scan in a regular mixed-use MRI time slot.
The supply-demand imbalance for CMRs has only worsened since the onset of COVID-19, which has driven a rise in heart attacks and led to a 14% increase in heart attack deaths.iii Among the hardest hit are adults, age 25-44, who had a 29.9% relative rise in heart attack deaths over the first two years of the pandemic.iv Furthermore, Penn State College of Medicine conducted a study, which found that people who contracted COVID-19 were 15 times more likely to develop myocarditis, an inflammation of the heart muscle.v With patient wait times for CMR lengthening across the U.S., the need for faster scanner throughput is dire.
"The recent surge in cardiac conditions attributed to COVID-19 has led to an unprecedented demand for CMR, including in younger patients. The scarcity of qualified technologists and the increased demand is limiting access to CMR. To do more with less, we need to turn to AI and automation," Dr. Salerno said. "With Vista.ai's One Click MRI, CMRs are much more efficient and streamlined, which greatly improves our ability to scan patients who need them. This is especially critical as we continue to study the full impact that COVID has on the heart."
In addition to simplifying clinical workflows and shortening scan times, One Click MRI allows technologists, wherever they are available, to conduct a patient scan at a remote hospital, so long as the facility has an MRI scanner. This serves to expand the geographic reach of CMR and ensures that patients in isolated, rural areas of the country, where the shortage of MRI technicians is even more pronounced, can still receive an exam.
"CMRs should not be limited to people who live in close proximity to the largest and best resourced hospitals," said Itamar Kandel, Vista.ai's CEO. "Until now, smaller regional and community hospitals have struggled to get a CMR program off the ground due to scheduling challenges on mixed-use scanners, lack of trained staff, and quality inconsistencies. CMR's differentiators are well-established, and it's Vista.ai's mission to ensure access to anyone who can benefit."
While One Click MRI is initially focused on automating and simplifying a CMR exam, Vista.ai recently announced planned expansion beyond the heart to other anatomies and clinical areas.
About Vista.ai
Vista.ai is harnessing the power of artificial intelligence (AI) to offer clinicians an easy, cost-effective and less stressful way to conduct MRI studies. The company's FDA 510(k) cleared One Click MRI™ software-only solution automates and dramatically simplifies a CMR exam, enabling a hospital to obtain greater scanner throughput or get a CMR program off the ground cost-effectively. One Click MRI is available for use on Siemens Healthineers and GE Healthcare MRI scanners. Vista.ai is funded by Khosla Ventures, J-Ventures and the National Institute of Health's Small Business Innovation Research program.
See Full Press Release at the Source: Live Remote Cardiac MRI Exam to Showcase Vista.ai's Automated and Virtual Scan Capabilities at ACC.23/WCC
---
Press Release by: Vista.ai
---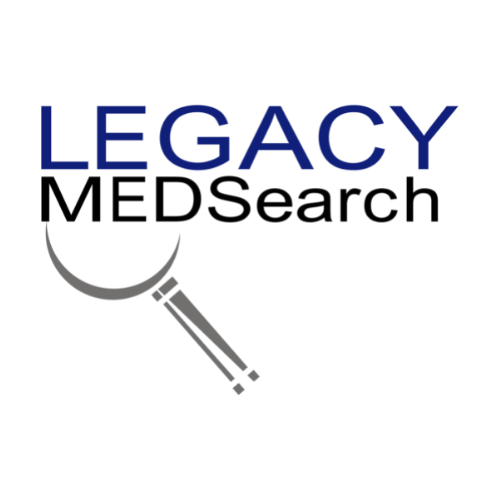 Legacy MedSearch has more than 35 years of combined experience recruiting in the medical device industry. We pride ourselves on our professionalism and ability to communicate quickly and honestly with all parties in the hiring process. Our clients include both blue-chip companies and innovative startups within the MedTech space. Over the past 17 years, we have built one of the strongest networks of device professionals ranging from sales, marketing, research & , quality & regulatory, project management, field service, and clinical affairs.
We offer a variety of different solutions for hiring managers depending on the scope and scale of each individual search. We craft a personalized solution for each client and position with a focus on attracting the best possible talent in the shortest possible time frame.
Are you hiring?
Contact us to discuss partnering with Legacy MedSearch on your position.
Begin your legacy now. We are your medtech and medical device talent advisory firm.