Medical device and MedTech insights, news, tips and more
Lumendi Receives 510(k) Clearance for Two New Devices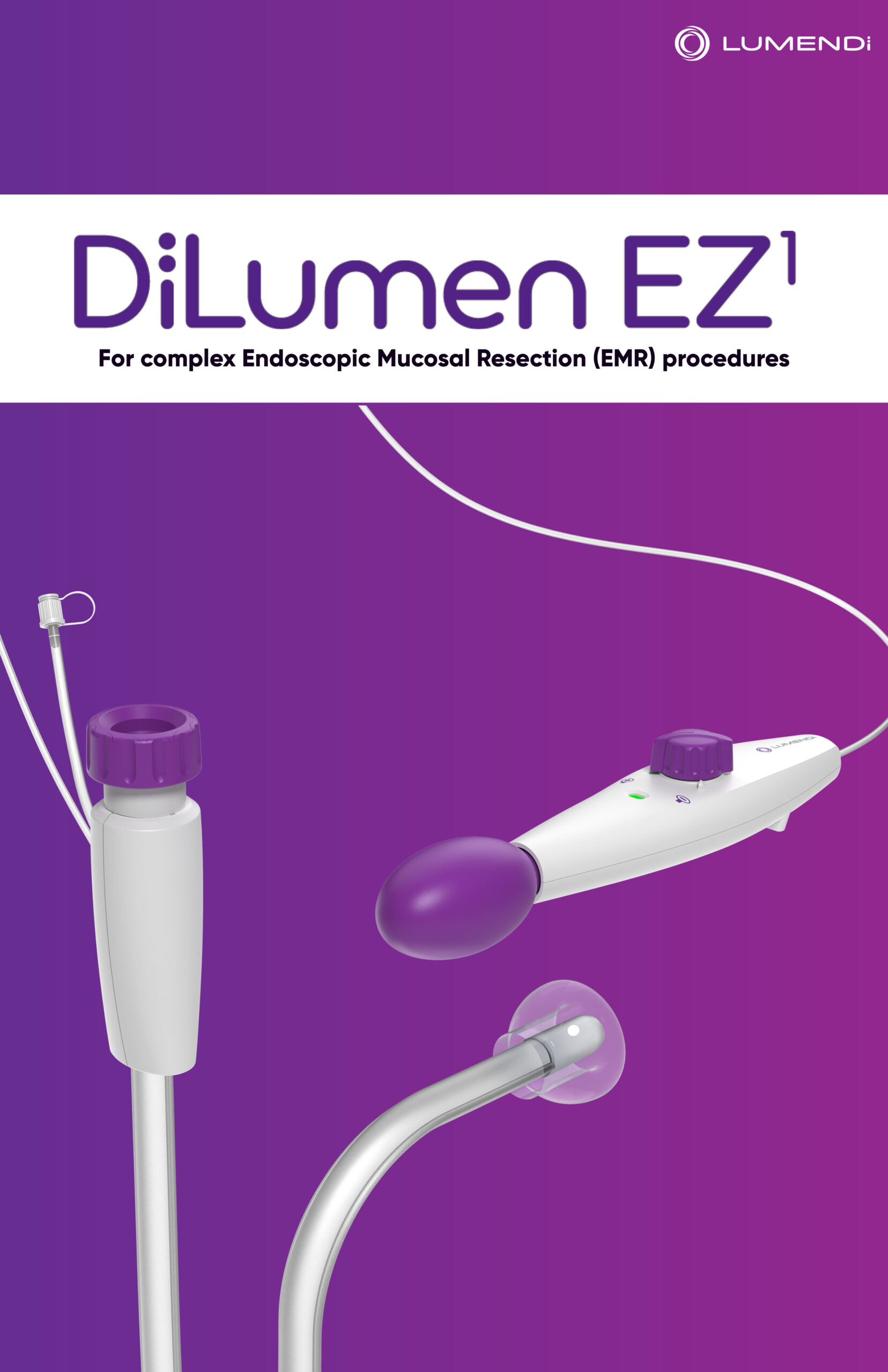 Connecticut-based medical device innovator Lumendi, LLC announced that it has received U.S. Food and Drug Administration (FDA) 510(k) clearance for DiLumen EZ¹, a single-use, disposable endotherapy device for endoscopic mucosal resections (EMR) and difficult colonoscopies. The new, more cost-effective design, based on the long-standing success of the DiLumen EZ-Glide platform, has been modified and streamlined.
"The DiLumen EZ¹ device will meaningfully enhance our product portfolio by meeting more procedure specific needs for complex polyp resections which are conducted through EMR. Globally, EMR procedures represent the majority share of the over one million polyp resections conducted, annually," said Dr. Peter Johann, Chief Executive Officer of Lumendi, Ltd.
The company also announced that it simultaneously received FDA 510(k) clearance of a second device, the DiLumen C¹, which is designed to facilitate complex polyp resection in the colon and rectum via endoscopic submucosal dissection (ESD). C¹'s design offers a single working channel that accommodates an atraumatic grasper, providing more direct tissue manipulation and traction. Use of the C¹ and grasper helps improve curativeremoval of precancerous and non-invasive cancerous polyps during ESD. Following several years of feedback from leading clinicians, Lumendi believes that inadequate stability, tissue manipulation and traction, combined with ineffective cutting, dissecting and cauterizing, continues to be a major challenge for many therapeutic procedures in the digestive tract. With DiLumen, DiLumen EZ1 and DiLumen C1, Lumendi now offers a complete set of devices to perform any kind of complex polypectomy and potential other interventions in the entire colon.
"Since 2017, clinicians in the U.S., EU, the UK and Asia, have completed over 4,000 procedures with the commercially available DiLumenEZ Glide. These newest devices, when combined with the increasing market adoption of DiLumen EZ Glide, will accelerate Lumendi's continued vision to shift procedures away from invasive gastrointestinal surgeries, towards endoluminal procedures with lower complication rates, little to no hospital stays and very minimal recovery times," added Dr. Johann. "In addition, based on our success impacting therapeutic procedures in the colon and using our current technology, we will look to expand our development program into upper GI interventions, which we expect will lead to better patient outcomes."
The DiLumen EZ¹ and C¹ are part of a growing platform of accessories that work in conjunction with endoscopes and gastroscopes used in the large intestine, which assist with navigational access, optical visualization, diagnosis and endotherapeutic treatment.
About Lumendi, LLC (Lumendi)
Headquartered in Westport, Connecticut, Lumendi, LLC, is a wholly owned subsidiary of Lumendi Ltd., a privately held, innovative medical device company based in Maidenhead, UK. Lumendi focuses on developing, marketing and distributing surgical tools and devices that provide safe, cost-effective solutions for minimally invasive gastrointestinal interventions.
See Full Press Release at the Source: Lumendi Receives 510(k) Clearance for Two New Devices
---
Press Release by: Lumendi
---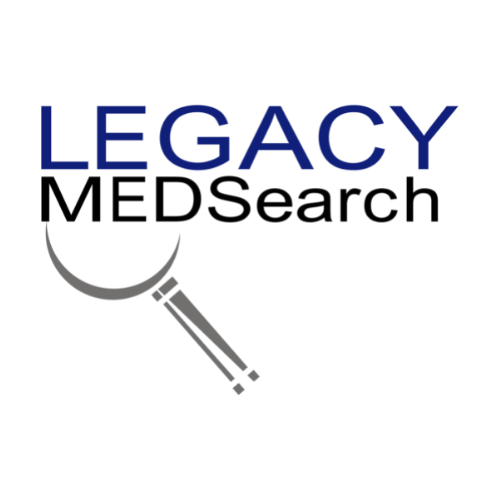 Legacy MedSearch has more than 35 years of combined experience recruiting in the medical device industry. We pride ourselves on our professionalism and ability to communicate quickly and honestly with all parties in the hiring process. Our clients include both blue-chip companies and innovative startups within the MedTech space. Over the past 17 years, we have built one of the strongest networks of device professionals ranging from sales, marketing, research & , quality & regulatory, project management, field service, and clinical affairs.
We offer a variety of different solutions for hiring managers depending on the scope and scale of each individual search. We craft a personalized solution for each client and position with a focus on attracting the best possible talent in the shortest possible time frame.
Are you hiring?
Contact us to discuss partnering with Legacy MedSearch on your position.
Begin your legacy now. We are your medtech and medical device talent advisory firm.