Medical device and MedTech insights, news, tips and more
Lumicell Submits New Drug Application for LUMISIGHT™ Optical Imaging Agent to U.S. FDA for Intraoperative Breast Cancer Detection and Removal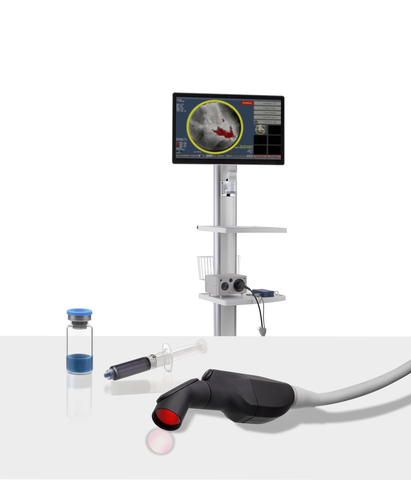 Lumicell, Inc., a privately held company focused on innovative fluorescence-guided imaging technologies for cancer surgery, today announced a New Drug Application (NDA) for its LUMISIGHT™ Optical Imaging Agent has been submitted to the U.S. Food and Drug Administration (FDA).
LUMISIGHT is intended for use with the Lumicell™ Direct Visualization System (DVS), an investigational system designed to assist in the detection of residual cancerous tissue within the lumpectomy cavity following removal of the primary specimen during breast conserving surgery.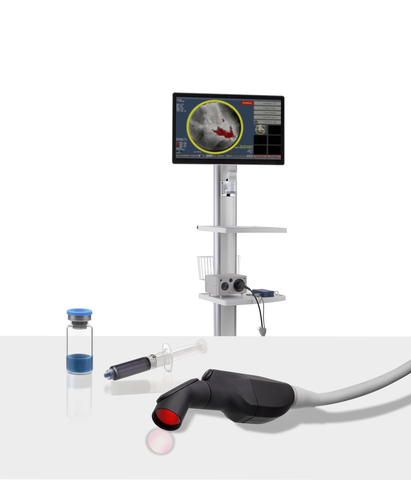 "Lumicell is committed to revolutionizing the way breast cancer surgery is performed and bringing the benefits of the Lumicell Direct Visualization System to breast cancer patients," said Kevin Hershberger, president and chief executive officer of Lumicell. "Submission of the LUMISIGHT NDA is a significant step toward achieving this goal. We look forward to working with the FDA on acceptance of our LUMISIGHT application for review and submitting the PMA for the Lumicell DVS in the second quarter."
The LUMISIGHT NDA submission is supported by data from more than 700 breast cancer patients across five clinical studies at top academic and regional community cancer centers. Results from the Investigation of Novel Surgical Imaging for Tumor Excision (INSITE) pivotal trial (NCT03686215) of 406 patients at 14 sites will be presented at the upcoming American Society of Breast Surgeons (ASBrS) annual meeting. The FDA granted LUMISIGHT Fast Track designation and the Lumicell DVS Breakthrough Device designation in recognition of its potential benefit of identifying residual cancer after the initial lumpectomy.
"Data has shown that the risk of local recurrence is directly related to incomplete tumor removal. Currently, at least 20% of women having breast conserving surgery require a second surgery because of positive margins and 6-10% of women with breast cancer experience a local recurrence," said Barbara Smith, MD, PhD, director of the Breast Program at Massachusetts General Hospital, professor of surgery at Harvard Medical School and lead investigator of the INSITE clinical trial. "As surgeons, technology that helps ensure we are doing everything in our power to remove cancer during the initial lumpectomy gives us and patients greater piece of mind and has the potential to support improved outcomes."
About the Lumicell Direct Visualization System
The investigational Lumicell Direct Visualization System (DVS) is intended for use with the LUMISIGHT Optical Imaging Agent and features a hand-held imaging probe that is designed to go inside the breast cavity and a patient-calibrated cancer detection software to assist in the detection of residual cancer, thereby enabling a more complete resection. The safety and efficacy of the Lumicell DVS in detecting residual cancer left behind by standard of care surgical procedures has been evaluated in two studies: INSITE and a feasibility study of 234 patients at 16 sites, results of which were published in JAMA Surgery.
The Lumicell DVS and LUMISIGHT are limited by Federal (or United States) law to investigational use only. The Lumicell DVS is not commercially available.
About Lumicell, Inc.
Lumicell is a privately held company focused on improving surgical outcomes and reducing healthcare costs by utilizing its innovative fluorescence-guided surgical technologies to enable a more complete resection of cancer that may have otherwise been left behind. The company's first product in development is the Lumicell Direct Visualization System, designed to illuminate cancerous tissue within the breast cavity during the initial lumpectomy procedure. Lumicell's proprietary, pan-oncologic optical imaging agent LUMISIGHT is also being explored across a wide variety of solid tumor indications. For more information, please visit www.lumicell.com and follow the company on Facebook, Twitter and LinkedIn.
See Full Press Release at the Source: Lumicell Submits New Drug Application for LUMISIGHT™ Optical Imaging Agent to U.S. FDA for Intraoperative Breast Cancer Detection and Removal
---
Press Release by: Lumicell
---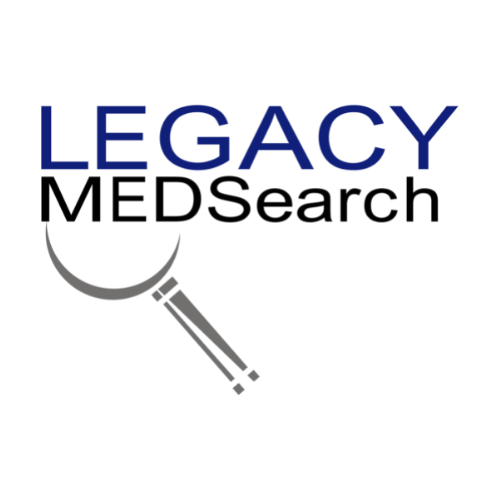 Legacy MedSearch has more than 35 years of combined experience recruiting in the medical device industry. We pride ourselves on our professionalism and ability to communicate quickly and honestly with all parties in the hiring process. Our clients include both blue-chip companies and innovative startups within the MedTech space. Over the past 17 years, we have built one of the strongest networks of device professionals ranging from sales, marketing, research & , quality & regulatory, project management, field service, and clinical affairs.
We offer a variety of different solutions for hiring managers depending on the scope and scale of each individual search. We craft a personalized solution for each client and position with a focus on attracting the best possible talent in the shortest possible time frame.
Are you hiring?
Contact us to discuss partnering with Legacy MedSearch on your position.
Begin your legacy now. We are your medtech and medical device talent advisory firm.