Mallinckrodt to Sell Nuclear Imaging Business to IBA Molecular for $690 Million
Imaging Visualization & Navigation August 25, 2016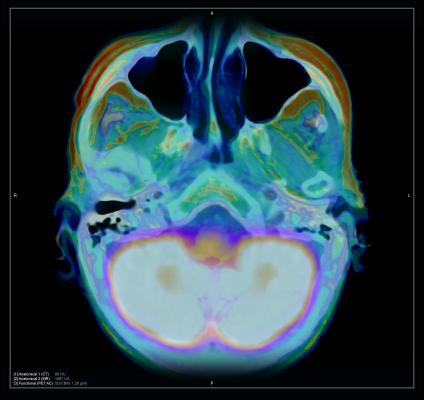 Mallinckrodt Pharmaceuticals announced Aug. 24 it has reached an agreement to sell its nuclear imaging business to IBA Molecular (IBAM) for $690 million.
"Our team has made significant progress in driving profitability over the past few years," said Mark Trudeau, Mallinckrodt President and CEO, in a statement. "But with our strategic priorities focused on enlarging our portfolio in the high-growth specialty pharmaceuticals space, we believe the sale of our nuclear imaging portfolio to IBAM is the best solution for both the business itself and Mallinckrodt."
Based in the U.K. with its U.S. headquarters in St. Louis, Mallinckrodt offers a portfolio of diagnostic imaging products in its nuclear imaging division. The company is a major producer of molybdenum-99, from which Tc-99m is derived. Mallinckrodt supplies the industry with a significant amount of the radioisotope, which used in some 80 percent of all nuclear medicine procedures. The company estimates roughly two-thirds of its business is in the U.S.
IBAM, based in Dulles, Virginia, is active in the PET and SPECT segments, operating across 18 sites with a client base of public and private hospitals and health/imaging clinics in more than 70 countries.
According to a company release, the deal's $690 million figure consists of $574 million of up-front considerations, the assumption of $39 million of long-term obligations and $77 million of contingent considerations.
"We are very excited about this acquisition," said Renaud Dehareng, CEO of IBAM, in a statement. "IBAM's and Mallinckrodt's Nuclear Imaging business' complementary footprint and capabilities will substantially broaden our ability to serve patients globally
The transaction must be approved by the U.S. Nuclear Regulatory Commission and the Committee on Foreign Investment in the U.S. Both parties expected the deal to close by mid-2017.
Source: Mallinckrodt to sell nuclear medicine business to IBA Molecular for $690 million | Health Imaging
Author: Nicholas Leider
AUTHOR - Authorship Credit Noted Above
SHARE