Mauna Kea Cellvizio Laser Receives Expanded Clearance for Neurological Procedures
Imaging Visualization & Navigation June 4, 2018
Mauna Kea's (Paris, France) Cellvizio 100 series F400 and F800, with a new Confocal Miniprobe called CranioFle, has been granted FDA clearance to be used in neurological procedures targeting brain and spinal tumors.
The confocal laser endomicroscopy system allows clinicians to analyze the cellular structure and characteristics of tissues right in the operating room.
The system relies on a variety of reusable probes that integrate a scanning laser and a detector that images the tissue. The probes can be delivered through an endoscope, the tip of which is placed against the tissue of interest. Images are immediately displayed in real-time on the system's screen and the probe can be moved against the tissue to analyze different areas in a single procedure.
"This is an important regulatory and business milestone for the Company, opening new avenues for market development and strategic partnerships," in a statement said Sacha Loiseau, Ph.D., Founder and CEO of Mauna Kea Technologies. "It also unlocks a new era in neurosurgery, paving the way toward more precise resection of brain and spinal tumors. Cellvizio®is now the first to market endomicroscopic visualization platform providing neurosurgeons for the first time the ability to perform real-time optical biopsies to help determine, for instance, if the tumor is completely excised. This clearance builds on many years of clinical development and is happening at a time when the neurosurgery community recognizes the potential benefits of real-time digital visualization of nervous system tissue microstructures."
Read More at the Source: Mauna Kea's Cellvizio Confocal Laser Endomicroscopy Cleared in U.S. for Neurological Procedures
---
---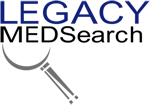 A Speciality Recruiting Firm Exclusively Servicing The Medical Device Industry
Legacy MedSearch has more than 30 years of combined experience recruiting in the medical device industry. We pride ourselves on our professionalism and ability to communicate quickly and honestly with all parties in the hiring process. Our clients include both blue-chip companies and innovative startups within the MedTech space. Over the past 10 years, we have built one of the strongest networks of device professionals ranging from sales, marketing, research & development, quality & regulatory, project management, field service, and clinical affairs.
We offer a variety of different solutions for hiring managers depending on the scope and scale of each individual search. We craft a personalized solution for each client and position with a focus on attracting the best possible talent in the shortest possible time frame.
Are you hiring?
Contact us to discuss partnering with Legacy MedSearch on your position.
AUTHOR - Authorship Credit Noted Above
SHARE