Medical device and MedTech insights, news, tips and more
A Medical Device Accelerator is Moving into City Garage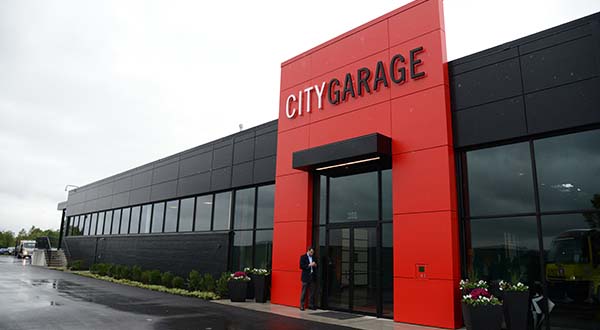 A medical device manufacturing center with room for early-stage companies is slated to move into City Garage this fall.
The 10,000 sq. ft. space within the Port Covington innovation hub will house manufacturing operations for Indianapolis-based Engineered Medical Systems, as well as an accelerator to provide resources for companies that are in the development phase.
The Engineered Medical Systems manufacturing space, known as The Factory, will be a working facility for the company's products that are being sold on the market.
"The facility will be a registered medical device manufacturing site, and as such will operate a range of assembly operations, clean room and lab facilities, with operational accounting and quality system support enterprise systems," said EMS Co-President and Director of Engineering and Development Jeff Quinn said in a statement.
It's also designed so that startups at the accelerator, called The LaunchPort, will be able to intermingle with the larger company and use the tools that are housed there. The "second stage accelerator" will house startups that are past the incubator phase and looking to move into the process of getting regulatory approval and planning for production, said Bob Storey, an investor who chairs boards for a pair of start-ups and is active in building the state's medtech ecosystem. The facility is a partnership between Engineered Medical Systems and Storey's Annapolis-based MVR Company. Storey will serve as Managing Partner of LaunchPort.
Read More at the Source: A medical device accelerator is moving into City Garage – Technical.ly Baltimore
Begin your legacy now. We are your medtech and medical device talent advisory firm.