Medical device and MedTech insights, news, tips and more
Medtronic to Acquire Medicrea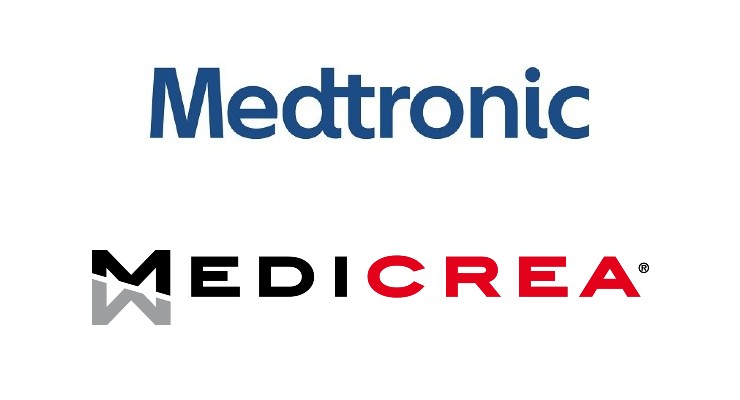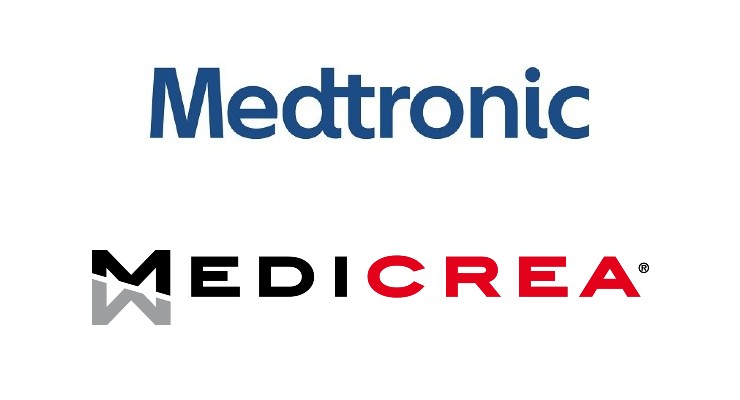 Medtronic plc (NYSE:MDT), a global leader in medical technology, and Medicrea, a pioneer in the transformation of spinal surgery through artificial intelligence, predictive modeling and patient specific implants, today announced that they have entered into a tender offer agreement for the acquisition of all outstanding shares of Medicrea. The friendly voluntary all-cash tender offer will be at a price of €7.00 per Medicrea share (the "Tender Offer"). The Boards of Directors of both companies have unanimously approved the transaction.
This acquisition would strengthen Medtronic's position as a global innovator in enabling technologies and solutions for spine surgery.
"Combining Medtronic's innovative portfolio of spine implants, robotics, navigation, and 3D imaging technology with Medicrea's capabilities and solutions in data analytics, artificial intelligence and personalized implants, would enhance Medtronic's fully-integrated procedural solution for surgical planning and delivery. This marks another important step in furthering our commitment to improving outcomes in spine care," said Jacob Paul, senior vice president and president of the Cranial & Spinal Technologies division, which is part of the Restorative Therapies Group at Medtronic. "Medtronic will become the first company to be able to offer an integrated solution including artificial intelligence driven surgical planning, personalized spinal implants and robotic assisted surgical delivery, which will significantly benefit our customers and their patients."
Medicrea's product portfolio includes MEDICREA® UNiD® ASI (Adaptive Spine Intelligence) designed to support surgeon workflow in pre-operative planning and create personalized implant solutions for surgery. The Medicrea solution is powered by predictive modeling and sophisticated algorithms that measure and digitally reconstruct the spine to its optimal profile.
"Spine surgery is one of the more complex procedures in healthcare because of the high number of different parameters to take into consideration. It is impossible for the human brain to compute all of them for one single patient," said Denys Sournac, founder, chairman and CEO of Medicrea. "The medical world has been waiting for the arrival of customization in spinal surgery. With scientific progress in understanding sagittal balance and spinal injury, combined with the advent of new digital technologies, it is now possible to offer spinal patients entirely customized implants. We are thrilled to be joining forces with Medtronic because we share a similar mission to restore the long-term quality of life for patients. Now, together, we can help more patients in more places benefit from consistently high-quality surgical care."
See Full Press Release at the Source: Medtronic to Acquire Medicrea | Business Wire
---
Press Release by Medtronic
---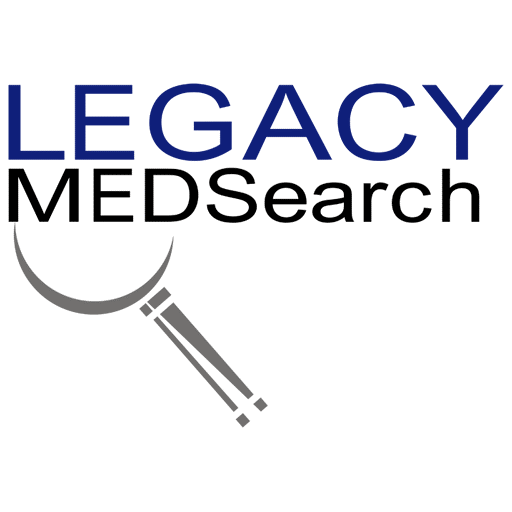 We offer a variety of different solutions for hiring managers depending on the scope and scale of each individual search. We craft a personalized solution for each client and position with a focus on attracting the best possible talent in the shortest possible time frame.
Are you hiring?
Contact us to discuss partnering with Legacy MedSearch on your position.
Begin your legacy now. We are your medtech and medical device talent advisory firm.