Medical device and MedTech insights, news, tips and more
Misonix Launches New Vacuum Assisted Ultrasonic Wound Debridement Technology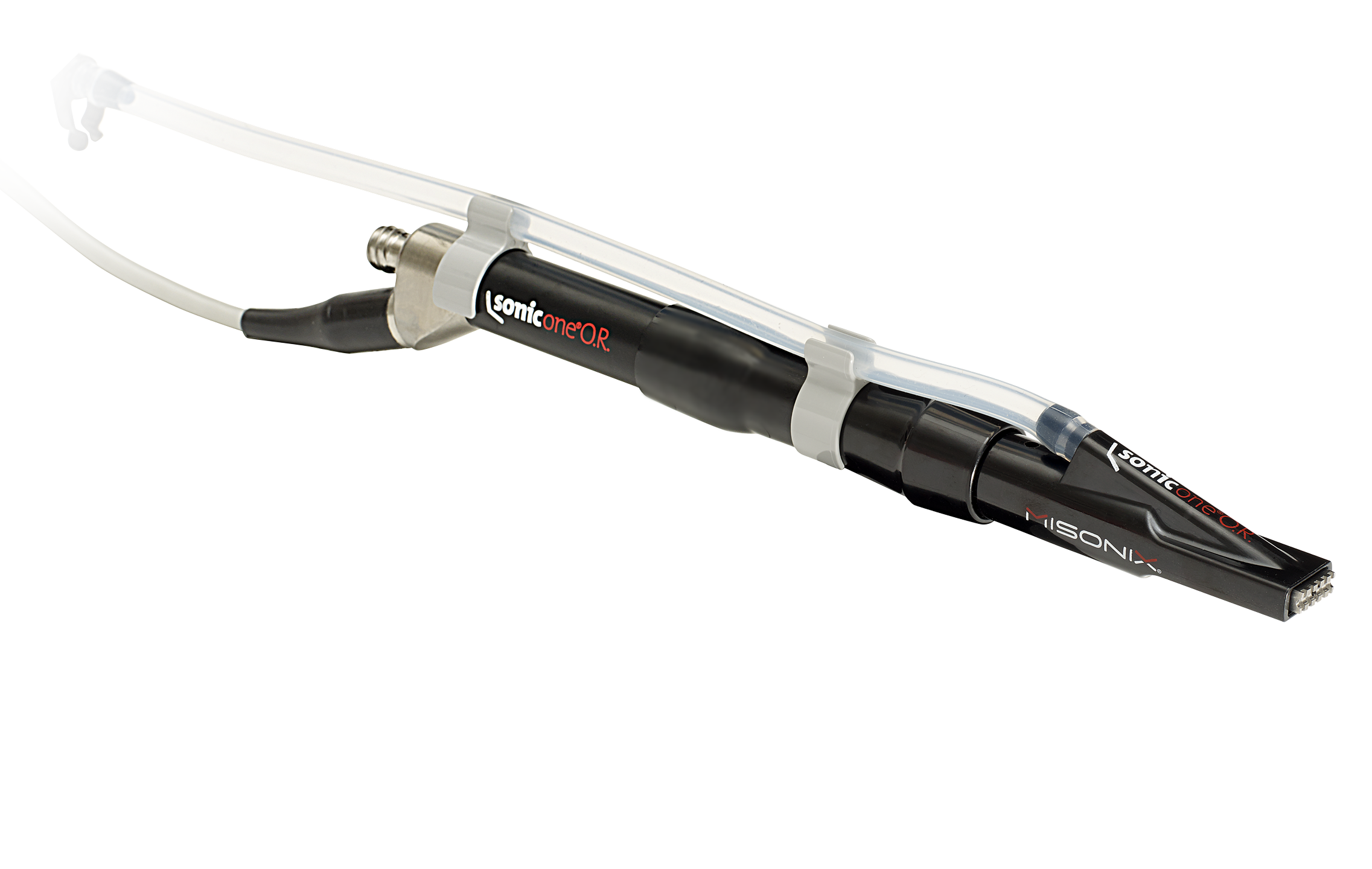 FARMINGDALE, N.Y., April 4, 2016 /PRNewswire/ — Misonix, Inc. (MSON), an international ultrasonic surgical device company that designs, manufactures and markets innovative therapeutic ultrasonic instruments for spine surgery, neurosurgery and other surgical specialties, today announced the launch of its newest addition to the SonicOne® platform, SonicVac™. This is the first time that the removal of debris and infected tissues is combined with ultrasonic wound debridement.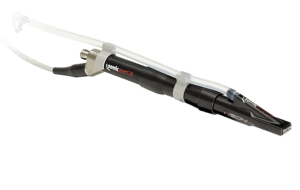 Recently released data demonstrated that ultrasonic wound debridement has value in preparing for grafting and in reducing bacterial load to aid wound healing. The addition of vacuum assistance increases the SonicOne O.R.'s ability to remove disrupted debris from the wound.  Data released at Diabetic Limb Salvage ("DLS") Conference showed 134% more irrigate was captured during the use of SonicVac.
"The treatment of chronic wounds is a significant global healthcare problem," said Dr. Mark S. Granick, Professor and Chief, Division of Plastic Surgery, Rutgers New Jersey Medical School. "SonicVac represents an important technological development in treating chronic wounds.  SonicOne with SonicVac addresses the need to disrupt and remove unhealthy cells, layer-by-layer, from the wound allowing for maximum preservation of surrounding healthy tissue. This gives the patient's wound the best opportunity to heal."
Scott Ludecker, Senior Vice President of Global Sales & Marketing, commented, "The addition of SonicVac further strengthens the growing acceptance of SonicOne O.R. in the wound care marketplace.  This, the second product launch in the last twelve months for the SonicOne O.R. platform, illustrates our commitment to bringing new innovative solutions to the surgeons treating this patient population.  We will continue working with our global opinion leading surgeon customers to innovate around our SonicOne O.R. platform technologies wherever possible."
"The SonicOne O.R. System is an innovative ultrasonic surgical debridement system that enables surgeons to address the challenges in treating chronic wounds. SonicOne O.R. is establishing a new standard in surgical wound bed preparation, an essential first step in the wound healing process, and we are encouraged by the growing acceptance of this technology in operating rooms around the country," added Michael A. McManus Jr., President and Chief Executive Officer of Misonix.
Source: Misonix Launches New Vacuum Assisted Ultrasonic Wound Debridement Technology At Diabetic Limb Salvage Conference In Washington D.C. | OrthoSpineNews
by: Josh Sandberg
Begin your legacy now. We are your medtech and medical device talent advisory firm.