Medical device and MedTech insights, news, tips and more
Mobile YuMi Robot Demos Future of Healthcare Robotics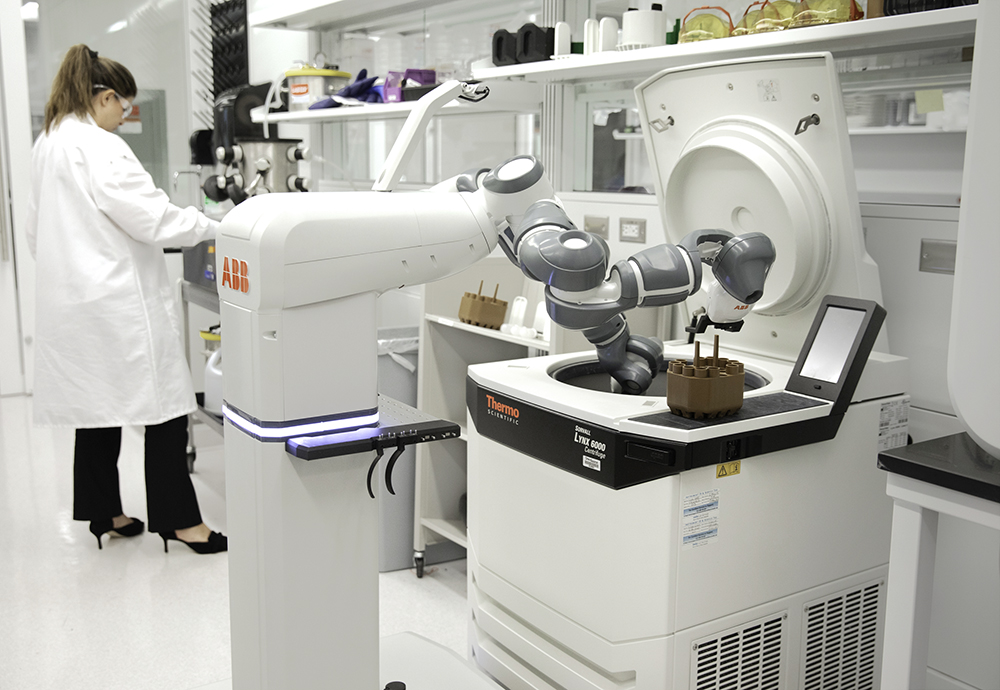 ABB today opened its first global healthcare research hub on the Texas Medical Center (TMC) campus, in Houston, Texas. ABB showcased a number of concept technologies, including a mobile YuMi robot that assists with laboratory and logistics tasks in hospitals.
The dual-arm, mobile YuMi will be able to sense and navigate its way around its human co-workers autonomously, while learning to find different routes from one location to another. It has the potential to undertake a wide range of repetitive and time-consuming activities, including preparation of medicines, loading and unloading centrifuges, pipetting and handling liquids and picking up and sorting test tubes.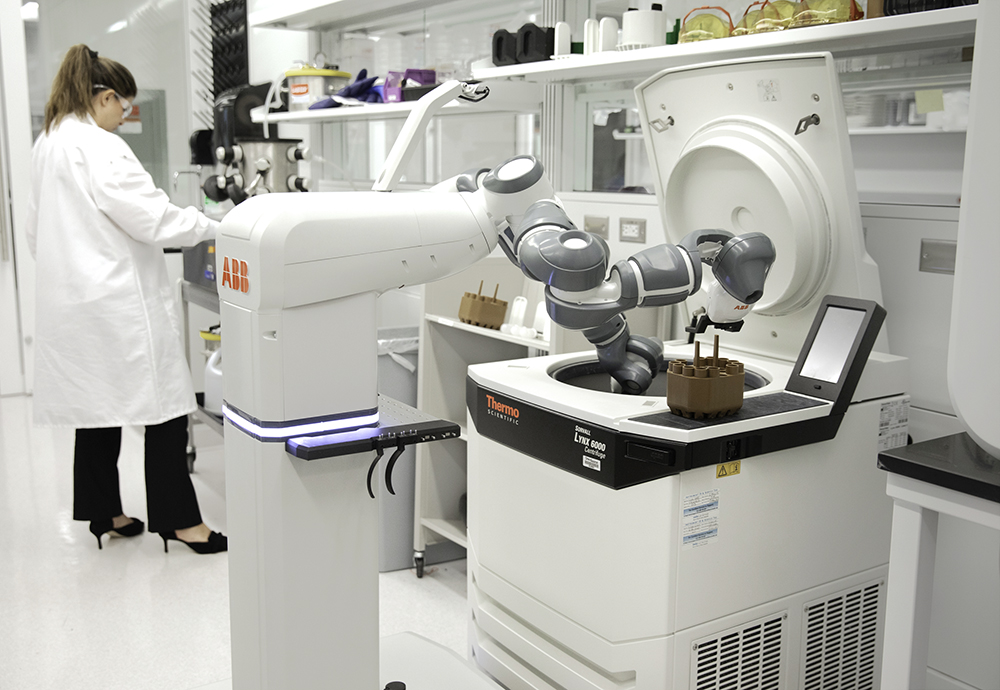 The mobile YuMi could also be used in hospitals for a wide variety of logistics roles. YuMi may be able to dispense medicines, transport them to where they are needed in hospitals, bring medical supplies to hospital staff and bed linen direct to patients' bedrooms.
"The healthcare sector is undergoing significant transformation as the diagnosis and treatment of disease advances, while coping with an aging population, increasing costs and a growing worldwide shortage of medical staff. With our new healthcare research and development hub at TMC we are aiming to develop answers to these challenges – together with the best minds in academia, science and medicine," said Sami Atiya, President of ABB's Robotics and Discrete Automation business. "Our experience in industrial and collaborative robotics will give us a strong basis to be able to adapt flexible automation to the healthcare sector. Together with our partners at TMC, we will develop cutting-edge robotics solutions. We are working to reduce the number of manual procedures performed by medical staff, improve the accuracy of laboratory work and enhance patient satisfaction and ultimately patient safety."
At TMC Innovation Institute, ABB will develop robots that are able to carry out repetitive, delicate and mundane processes, leaving highly skilled medical and laboratory staff free to undertake more valuable roles and ultimately treat more patients. ABB analysis shows that repetitive tasks could be completed up to 50 per cent faster with automation, compared to current manual processes, with the added benefit that robots can work 24 hours a day.
Other technologies showcased by ABB at the Healthcare Research Hub include YuMi robots that could aid in centrifuge tending and test tube handling systems, and an IRB 1200 robot that could execute liquid transfers in a pipetting application. All are common medical laboratory tasks that robotic automation may be able to support by combining consistent performance with a level of flexibility and continuous operation that could increase throughput and quality while minimizing costs.
See Full Article: Mobile YuMi robot demos future of healthcare robotics
---
Written by: Steve Crowe
---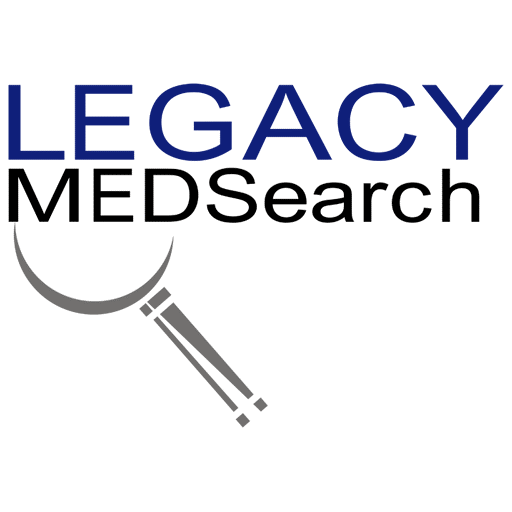 Legacy MedSearch has more than 30 years of combined experience recruiting in the medical device industry. We pride ourselves on our professionalism and ability to communicate quickly and honestly with all parties in the hiring process. Our clients include both blue-chip companies and innovative startups within the MedTech space. Over the past 10 years, we have built one of the strongest networks of device professionals ranging from sales, marketing, research & , quality & regulatory, project management, field service, and clinical affairs.
We offer a variety of different solutions for hiring managers depending on the scope and scale of each individual search. We craft a personalized solution for each client and position with a focus on attracting the best possible talent in the shortest possible time frame.
Are you hiring?
Contact us to discuss partnering with Legacy MedSearch on your position.
Begin your legacy now. We are your medtech and medical device talent advisory firm.