Medical device and MedTech insights, news, tips and more
Neurolief Wins FDA Breakthrough Device Designation for Wearable Neuromod for Depression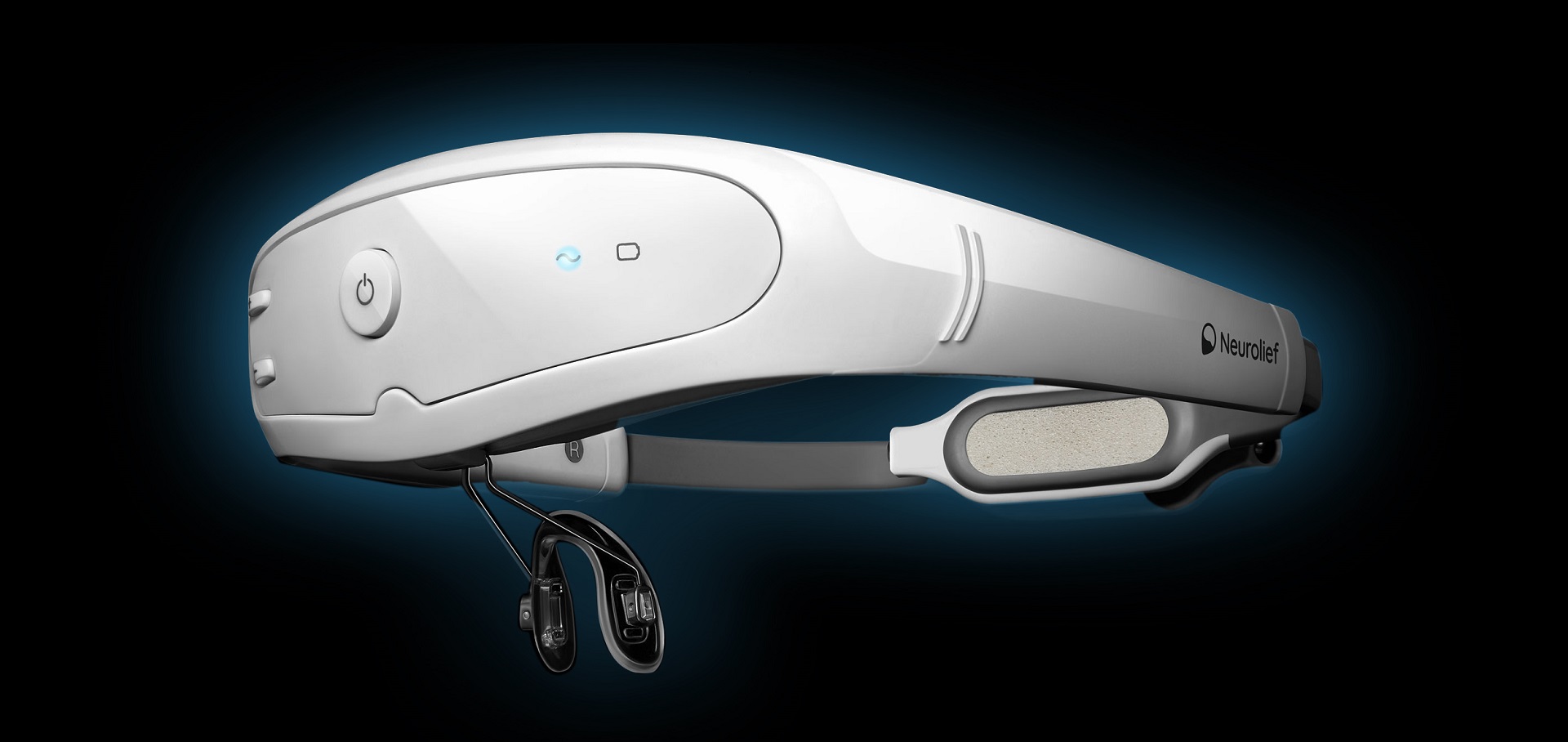 Neurolief, a medical neurotechnology innovator, today announces that the US Food and Drug Administration (FDA) has granted Breakthrough Device designation to the Relivion system, the first non-invasive multi-channel brain neuromodulation technology, for the treatment of major depression.
A wearable device, the Relivion system is designed as an adjunctive treatment to pharmaceutical management of major depressive disorder (MDD) in adults who have not achieved satisfactory improvement from antidepressant medications.
"Gaining FDA recognition of our potential to substantially impact an area of unmet need bolsters our upcoming Relivion Major Depression pivotal study, and brings us one step closer to reaching people who desperately need this new treatment," said Chris Richardson, Neurolief's Chairman. "This categorization is a major milestone for Neurolief, and we hope to one day make a significant difference for patients suffering from depression."
Ninety percent of patients with major depressive disorder who had not sufficiently responded to previous pharmaceutical treatment showed improvement in depression rating when using Relivion, based on an open-label clinical study. In the same study, 37% of patients reached full remission from their depressive episodes. The study utilized the Hamilton Depression Rating Scale (HDRS).
"As we find ourselves in the midst of a large and growing global mental health crisis, more and more patients are in need of effective options that lack the short and long-term side effects we see with traditional treatments," said Linda Carpenter, MD, a Professor of Psychiatry and Human Behavior in the Warren Alpert Medical School at Brown University. As per Dr. Carpenter, "Based on its efficacy and safety profile, Relivion could be the answer for the approximately 40% of patients with depression who do not respond to standard medication and psychotherapy treatments. The fact that it's also wearable, allows for a personalized level of treatment, and has remote monitoring capabilities makes this an extremely attractive option for patients with major depression."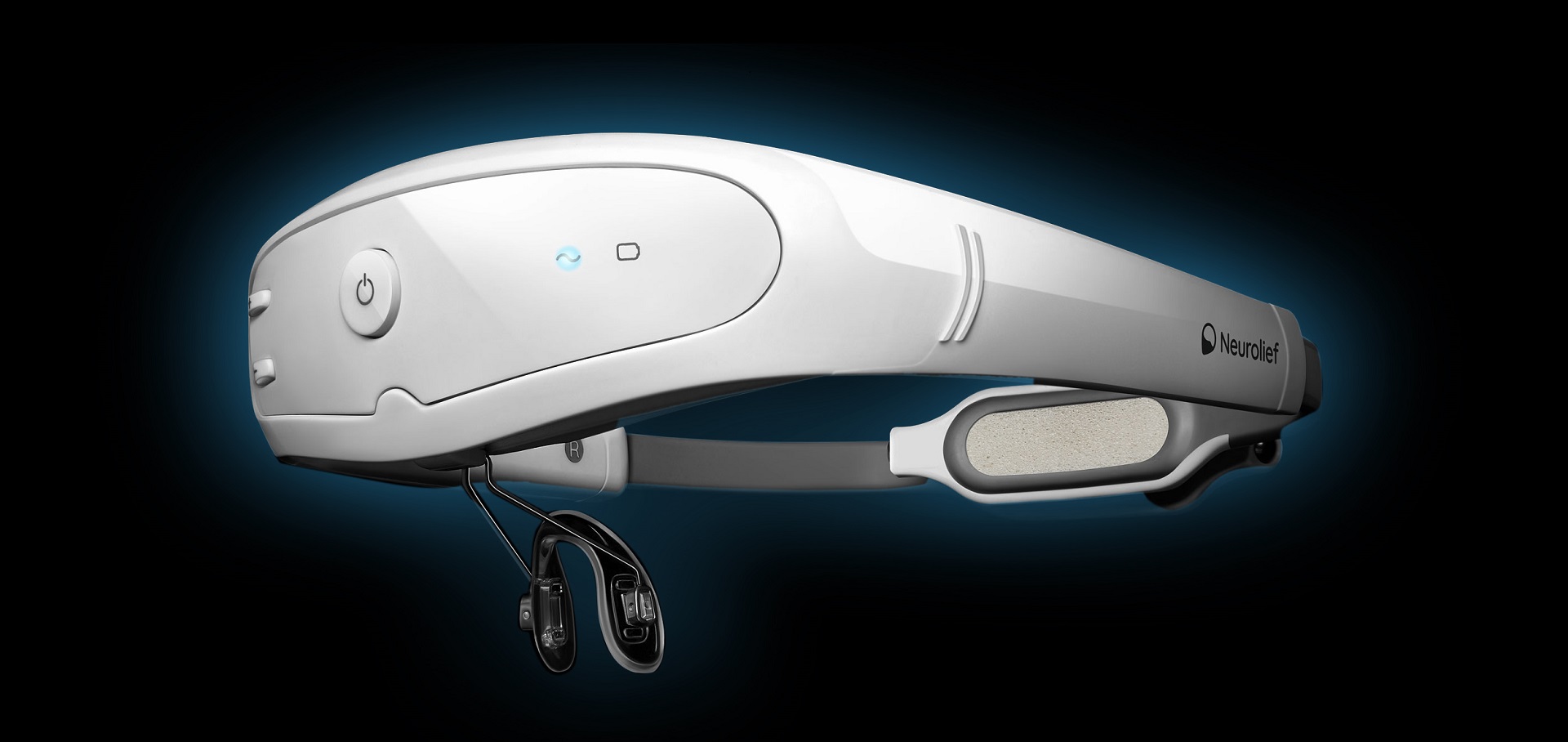 The Relivion is a neurostimulation device similar to a simple headset that the patient places on their head to administer treatments in the comfort of their own home. It is designed to treat major depression by stimulating the release of neurotransmitters in the brainstem and modulating brain networks associated with control of mood. Utilizing three adaptive output channels, the device transfers mild electrical pulses to the brainstem via six branches of the occipital and trigeminal nerves which are responsible for sensation in the face, ears, and scalp. Part of a digital therapeutics platform, Relivion is used in tandem with its dedicated smartphone app and a cloud database to allow physicians to remotely monitor patients, analyze their data, and personalize treatments in ways which will enhance treatment outcomes.
The Breakthrough Devices Program was established by the FDA to provide patients and healthcare providers with timely access to transformative medical devices by speeding the development, assessment, and review of innovative medical devices.
About Neurolief
Dedicated to bringing relief to patients suffering from chronic neurological and neuropsychiatric disorders, Neurolief is creating a digital therapeutics platform of wearable clinically-proven neuromodulation solutions. This technology, which is made to be worn like a headset, is intended to offer highly-effective, safe treatment options that work with current pharmaceutical therapies or may provide an alternative to these therapies. It is designed to concurrently neuromodulate major neural pathways in the head, and thereby affect brain regions that are involved in control and modulation of mood and pain. Neurolief's technology is currently being utilized for patients with major depression and migraine, and future indications may include insomnia, ADHD and additional chronic pain and neuropsychiatric disorders. The company is based in Israel, with US operations in Tampa, FL and is made up of highly experienced professionals with a proven track record in neurosciences, neuromodulation technology and the neurotech devices industry.
See Full Press Release at the Source: Neurolief Awarded Breakthrough Device Designation from FDA for Wearable Technology to Address Major Depression | Business Wire
---
Press Release by: Neurolief
---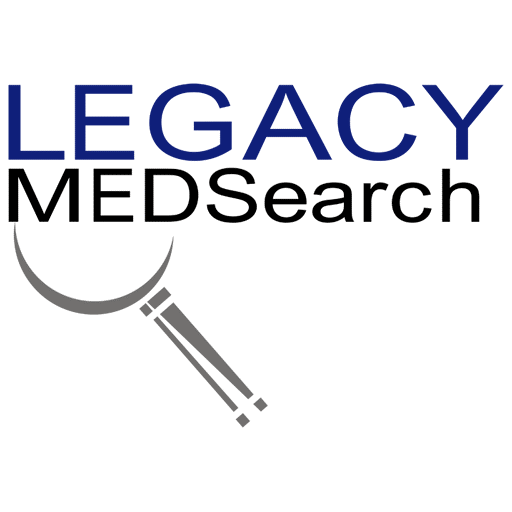 We offer a variety of different solutions for hiring managers depending on the scope and scale of each individual search. We craft a personalized solution for each client and position with a focus on attracting the best possible talent in the shortest possible time frame.
Are you hiring?
Contact us to discuss partnering with Legacy MedSearch on your position.
Begin your legacy now. We are your medtech and medical device talent advisory firm.