Medical device and MedTech insights, news, tips and more
Neuvotion Secures an Additional $1.25M to Commercialize NeuStim™ Technology for Treating Stroke and Debilitating Injuries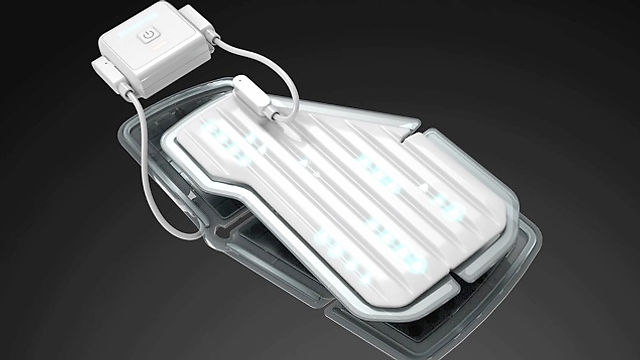 Neuvotion, Inc. is an early-stage medical device company developing neurostimulation products for the rehabilitation, brain-computer interface, and physical therapy markets, today announced that it has received an additional $1.25M in funding, bringing cumulative funding to over $2.75M. Northwell Holdings, the venture investment arm of Northwell Health, Topspin Fund, and Long Island Angel Network also participated in the round. This funding will be used by Neuvotion to further expand its team, complete clinical studies, and obtain FDA clearance for its initial product. Neuvotion is also proud to continue their work with Intelligent Product Solutions (IPS) and Contract Engineering and Manufacturing (CEM) to bring Neuvotion's products to market.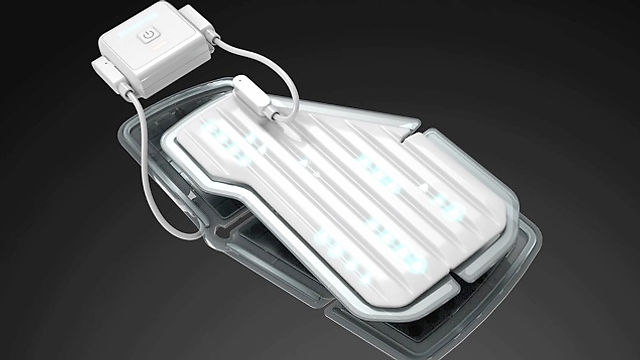 Neuvotion's founder, Chad Bouton, who is a professor at the Feinstein Institutes for Medical Research at Northwell Health, said "I am thrilled Neuvotion is moving into the next phase of its mission to develop novel technology to help patients that have experienced a stroke, spinal cord injury, or are living with physical impairment."
"Neuvotion's non-invasive AI-based technology has the potential to revolutionize rehabilitation for patients who are suffering from movement impairment. We look forward to supporting the work of the Neuvotion team as they develop this novel technology and assess its efficacy in addressing this significant challenge," said Milind Parate, who oversees the Northwell Holdings Ventures Portfolio.
"Professor Bouton's ground-breaking work is inspiring and we are excited to see the full commercialization of the technology," said Steve Winick, Managing Director of Topspin Fund and member of the Long Island Angel Network. "We believe Neuvotion's NeuStim™ technology will change the landscape of rehabilitation and what is possible," added Michael Spigel, PT, MHA, President & CEO of Good Shepherd Rehabilitation Network. "This technology has the potential to open new doors to regained independence and recovery for those facing difficult neurological conditions and injuries."
About Neuvotion, Inc.
Neuvotion is an early-stage medical device company developing solutions for facilitating and restoring movement to the millions of patients experiencing impairment from stroke, traumatic injury, and other conditions. Its NeuStim™ technology combines highly targeted neurostimulation and artificial intelligence to accelerate rehabilitation while making physical and occupational therapy more effective and efficient. Neuvotion is planning a multi-site clinical study to begin this year.
About Northwell Holdings
Northwell Holdings is the venture investment arm of Northwell Health, investing in companies that are strategically synergistic with its parent. The Holdings mandate provides for investment capital and health system expertise/access to emerging companies that support the overarching mission of advancing patient care. Northwell Health is New York State's largest health care provider and private employer, with 23 hospitals, 830 outpatient facilities and more than 16,600 affiliated physicians.
About Intelligent Product Solutions, Inc.
Intelligent Product Solutions, Inc. (IPS) provides end-to-end services for designing and developing hardware and software products. They consist of a team with over 100 engineers and designers who possess technical expertise and demonstrate mastery in all disciplines, such as UI/UX, mechanical, software, optical, systems, embedded, and electrical engineering.
See Full Press Release at the Source: Neuvotion Secures an Additional $1.25M to Commercialize NeuStim™ Technology for Treating Stroke and Debilitating Injuries
---
Press Release by: Neuvotion, Inc.
---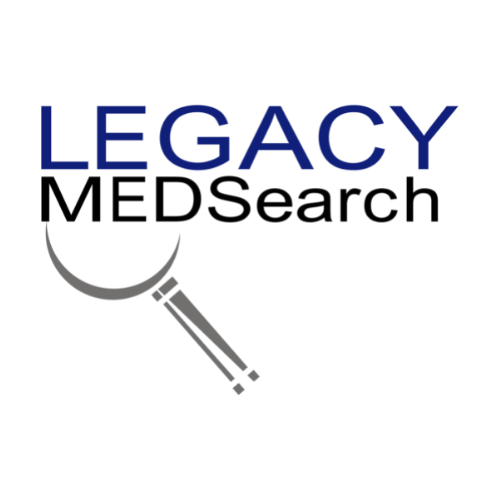 Legacy MedSearch has more than 35 years of combined experience recruiting in the medical device industry. We pride ourselves on our professionalism and ability to communicate quickly and honestly with all parties in the hiring process. Our clients include both blue-chip companies and innovative startups within the MedTech space. Over the past 17 years, we have built one of the strongest networks of device professionals ranging from sales, marketing, research & , quality & regulatory, project management, field service, and clinical affairs.
We offer a variety of different solutions for hiring managers depending on the scope and scale of each individual search. We craft a personalized solution for each client and position with a focus on attracting the best possible talent in the shortest possible time frame.
Are you hiring?
Contact us to discuss partnering with Legacy MedSearch on your position.
Begin your legacy now. We are your medtech and medical device talent advisory firm.