New Technique Could Extend Life of Implantable Devices
Biologics, Wound Care, Infection Prevention April 26, 2016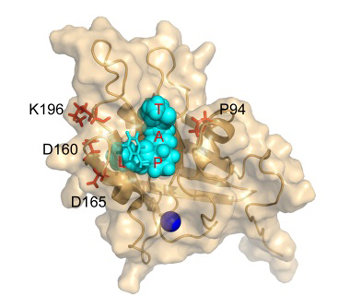 The new technique, developed by researchers from the Harvard Stem Cell Institute, was designed to enable selected molecular constituents in situ to rapidly and repeatedly regenerate after device implantation—a process that can significantly extend the life of implantable devices, and possibly be used as a means of controlled drug delivery.
When it comes to ensuring the success of blood-contacting implantable devices, limiting the body's response at the site of blood-material interface can be crucial. Implantables often fail when these devices cause blood clots and inflammation at the site of implantation, which can prevent the implantable from performing its designed function and require the device to be replaced.
Recently, implantable devices have been fitted with thin films of bioactive molecules and/or drugs to help prevent things like blood clots and inflammation from forming at the site of implantation. These bioactive films can also help implantables successfully integrate into the body by promoting local tissue repair, while also preventing the formation of harmful microbe colonization. Unfortunately these bioactive films have limitations, as they tend to degrade and lose their effectiveness over time.
However, Harvard researchers believe they may have found a solution that could help implantables maintain their protective bioactive films. The group developed a laboratory-evolved enzyme, Staphylococcus aureus Sortase A, which can catalyze the linking of two peptide sequences, as well as break them apart. The enzyme can do this repeatedly, enabling the enzyme to rapidly and repeatedly regenerate the thin bioactive films in the presence of whole blood in vitro and in vivo.
While the early research indicates that this enzyme could potentially ensure the long-term efficacy of implantable devices, there are still plenty of questions to answer over the effects of the enzyme on the body, and how the immune system will react. The group also indicated that it is still unknown how long bioactive films last, and how often they will need to be regenerated. They also intend to explore whether or not the enzyme becomes inaccessible over time as biological processes interact with the device.
Harvard researchers remain hopeful that this new enzyme could serve as a platform for a new approach that addresses this critical component of implantable medical device technologies.
Read More – Source: This Novel Enzyme Could Extend the Life of Implantable Devices | Qmed
Posted in Surface Treatment Coatings by Kristopher Sturgis on April 22, 2016
AUTHOR - Authorship Credit Noted Above
SHARE