Novel Intracranial Fluid Management System Receives 510(k)
Surgery and Surgical Robotics July 17, 2018
IRRAS AB, a commercial-stage medical technology company focused on developing and commercializing transformative treatments to manage intracranial fluids, announced that it has received 510(k) clearance from the U.S. Food and Drug Administration (FDA) for IRRAflow, its integrated, closed medical device system that enables controlled cerebrospinal fluid (CSF) management as well as accurate, continuous monitoring of intracranial pressure (ICP). IRRAS expects to launch IRRAflow in the U.S. later this year.
When the brain is injured or becomes infected, the normal flow of fluids within the brain can be disrupted, leading to fluid build-up and swelling. This excess fluid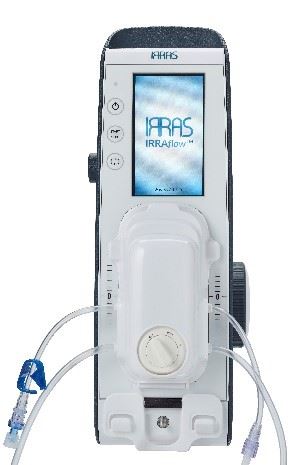 must be drained, or pressure can rise to life-threatening levels. This rise in ICP and complications from attempted treatment result in high rates of disability and death. IRRAflow is designed to provide patients with a safer, more effective treatment than traditional drainage devices by integrating aspiration, targeted infusion, and ICP monitoring in a single system that is automated by a proprietary software that tailors treatment to each patient's changing condition.
"The United States is the world's largest market for intracranial procedures and the FDA clearance of IRRAflow is a significant milestone for IRRAS," said Kleanthis G. Xanthopoulos, Ph.D., President and CEO of IRRAS. "We are committed to advancing new and transformative treatments for neurosurgical patients that result in fewer complications, disabilities, and deaths."
"We are thrilled to introduce IRRAflow to neurosurgeons in the United States. Following successful case outcomes and significant customer interest in Europe across a variety of neurosurgeries, we are confident that IRRAflow will significantly improve the outcomes of US patients with its unique mechanism of action," said Will Martin, IRRAS' Chief Commercial Officer.
About IRRAS
IRRAS AB (NASDAQ Stockholm: IRRAS) is a publicly-traded, commercial-stage medical technology company focused on developing and commercializing innovative solutions for brain surgery. The Company's initial product, IRRAflow®, addresses the complications associated with the current methods of managing intracranial fluid by using a dual lumen catheter that combines active irrigation with ongoing fluid drainage. Regularly during treatment, the catheter is automatically flushed to prevent common catheter occlusions from forming. Because IRRAflow is a completely closed system, it is designed to reduce the documented infection risk of these procedures. Additionally, IRRAflow incorporates ICP monitoring into this catheter and uses a proprietary software to regulate treatment based on desired pressure levels.
With its unique product portfolio, protected by property patents and patent applications, IRRAS is well-positioned to establish a leadership position in the medical device market. IRRAS maintains its headquarters in Stockholm, Sweden, with corporate offices in Munich, Germany, and San Diego, California, USA. For more information, please visit www.irras.com.
---
See Full Press Release at the Source: Single PR display – IRRAS
---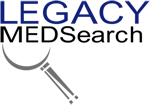 A Speciality Recruiting Firm Exclusively Servicing The Medical Device Industry
Legacy MedSearch has more than 30 years of combined experience recruiting in the medical device industry. We pride ourselves on our professionalism and ability to communicate quickly and honestly with all parties in the hiring process. Our clients include both blue-chip companies and innovative startups within the MedTech space. Over the past 10 years, we have built one of the strongest networks of device professionals ranging from sales, marketing, research & , quality & regulatory, project management, field service, and clinical affairs.
We offer a variety of different solutions for hiring managers depending on the scope and scale of each individual search. We craft a personalized solution for each client and position with a focus on attracting the best possible talent in the shortest possible time frame.
Are you hiring?
Contact us to discuss partnering with Legacy MedSearch on your position.
AUTHOR - Authorship Credit Noted Above
SHARE