Medical device and MedTech insights, news, tips and more
Owlet Announces FDA-Clearance of the First Prescription Pulse Oximetry Sock for Infants

Owlet (NYSE: OWLT, "the Company"), the pioneer of smart baby monitoring, announces clearance from the U.S. Food and Drug Administration ("FDA") of BabySat™, the first medical pulse-oximetry device featuring its advanced, wire-free sock design. Owlet is a leader in infant health data, having monitored more than 1 million babies, and with BabySat, combines its consumer-first expertise with hospital-grade monitoring accuracy.
Our mission is to provide caregivers with the right information at the right time to make informed decisions about their baby's health," said Kurt Workman, Chief Executive Officer and Co-Founder. "Today, parents whose babies need additional monitoring are sent home with traditional solutions that can be restrictive and more cumbersome for parents. BabySat pushes forward the modernization of hospital-grade technology for at-home use, and underscores our commitment to transforming baby care solutions."
Innovation in the baby care space matters because some of the largest issues facing caregivers and healthcare providers have yet to be solved. For example, there are roughly 92 million infant care visits covering a child's first four years of life, significantly straining the availability of hospital beds and quality of care.
BabySat is a step forward in solving some of these exact challenges by bringing real-time medical grade infant monitoring into the home, while under the supervision of a physician. Available through prescription, BabySat uses pulse oximetry technology to provide a real-time display of their baby's heart rate and oxygen saturation level (SpO2) and alerts parents when these readings fall outside of prescribed ranges. With access to this information and under the supervision of a physician, caregivers are enabled to feel confident in providing at-home care for their families–helping to reduce the strain on our valued medical resources.
The addition of the FDA-cleared BabySat device expands on Owlet's existing portfolio of consumer products designed to bring peace of mind to caregivers. BabySat will be available in the U.S. only and is targeted to launch later this year. Customers can learn more and sign up to receive the latest information and details on product availability here: https://www.owletcare.com/babysat-fda-clearance
About Owlet, Inc.
Owlet was founded by a team of parents in 2012. Owlet's mission is to empower parents with the right information at the right time, to give them more peace of mind and help them find more joy in the journey of parenting. Owlet's digital parenting platform aims to give parents real-time data and insights to help parents feel calmer and more confident. Owlet believes that every parent deserves peace of mind and the opportunity to feel their well-rested best. Owlet also believes that every child deserves to live a long, happy, and healthy life, and is working to develop products to help further that belief. To learn more, visit www.owletcare.com.
See Full Press Release at the Source: Owlet Announces FDA-Clearance of the First Prescription Pulse Oximetry Sock for Infants
---
Press Release by: Owlet
---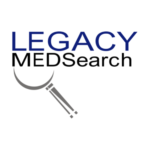 Legacy MedSearch has more than 35 years of combined experience recruiting in the medical device industry. We pride ourselves on our professionalism and ability to communicate quickly and honestly with all parties in the hiring process. Our clients include both blue-chip companies and innovative startups within the MedTech space. Over the past 17 years, we have built one of the strongest networks of device professionals ranging from sales, marketing, research & , quality & regulatory, project management, field service, and clinical affairs.
We offer a variety of different solutions for hiring managers depending on the scope and scale of each individual search. We craft a personalized solution for each client and position with a focus on attracting the best possible talent in the shortest possible time frame.
Are you hiring?
Contact us to discuss partnering with Legacy MedSearch on your position.
Begin your legacy now. We are your medtech and medical device talent advisory firm.