Medical device and MedTech insights, news, tips and more
PaceMate Announces Collaboration with AliveCor to Offer Cutting-Edge Remote Monitoring Platform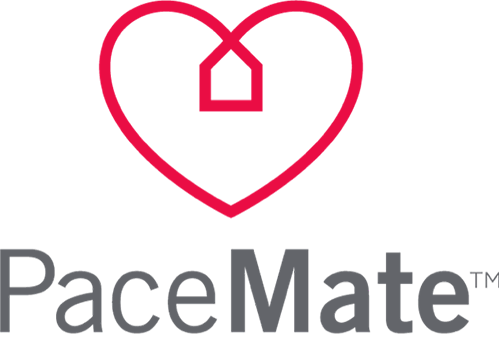 PaceMate® announced today its collaboration with AliveCor®, the global leader in FDA-cleared personal electrocardiogram technology and remote patient management solutions for the cardiovascular industry. This collaboration will combine the strengths of PaceMate's world-class cardiac remote monitoring platform, PaceMateLIVE™ – designed to improve clinical, operational, and financial outcomes – with AliveCor's KardiaPro platform to capture and triage ECG data from the AI-enabled, medical-grade six-lead KardiaMobile(R) 6L and single-lead KardiaMobile Card. Through this collaboration, healthcare providers are able to access clinically relevant heart rhythm analyses and actionable reports via PaceMateLIVE to monitor at-risk patients; identify underlying arrhythmias, including atrial fibrillation (AF); and drive improvements to patient care and clinical outcomes. Additionally, healthcare providers can monitor heart failure risk factors, such as weight and blood pressure, for patients with AliveCor through it's Application Programmer Interface (API) with leading consumer health apps.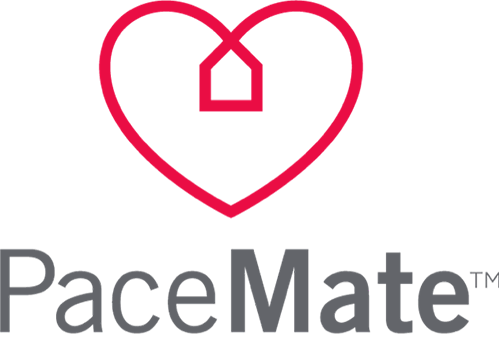 "Until now, consumer monitoring data, ambulatory event monitoring, vital heart conditions, and implantable device data were only available on disparate platforms, making it difficult for healthcare providers to access the full range of patient data," said Patricia Baran, SVP Healthcare North America & BioPharma Global, AliveCor. "Activating AliveCor's KardiaMobile ECGs capabilities on PaceMate's comprehensive PaceMateLIVE platform helps improve the quality and efficiency of patient care by providing comprehensive visibility and critical insights within a single solution to streamline clinician workflows."
"PaceMateLIVE offers a comprehensive clinical platform that can monitor patients with consumer wearables, ambulatory event monitoring, heart failure, and implantable cardiac device data from the earliest stages of disease progression through the full cardiac care continuum – this is unique in cardiac data management," said Tripp Higgins, CEO of PaceMate. "Physicians and caregivers now have a longitudinal view of the patient's progression in one intuitive user experience while simultaneously reducing overall time spent on data management. We are proud to be the pioneer in remote cardiac management."
This partnership aims to enable greater clinical, operational, and financial efficiencies for healthcare organizations, more informed clinical decision-making for practitioners, and effective treatment for patients, by bringing complete information to every step in the diagnosis and device management process. Additionally, connected solutions with monitoring and EHR integrations like PaceMateLIVE can facilitate seamless sharing of secure ECG data to optimize physicians' workflows.
"We expect the AliveCor and PaceMate integration to have real impact on our clinical workflow", said Dr. Marieb, FHRS, FACC, FAHA, electrophysiologist at Griffin Hospital, Connecticut, "PaceMate is setting a new standard for cardiac data that is long overdue".
About PaceMate:
Recognized as a Top 100 Healthcare Technology Company by Healthcare Technology Report, PaceMate offers the most comprehensive remote cardiac monitoring solution in the industry. PaceMateLIVE is the only integrated, user-friendly, clinical platform for all implantable cardiac devices, ambulatory monitors, consumer ECGs, and heart failure products. With proprietary auto-triage capabilities, patients are prioritized based on clinician-customized standards – not device alerts – resulting in substantial reduction in alert burden. With the most live connections through EHR-partnered integrations across Epic, Cerner and athenahealth, PaceMate offers a true vetted and validated industry-leading solution for interoperability: ensuring real-time, bi-directional data transfer for more accurate reporting, streamlined workflows, and one-click billing. PaceMate's software-only, concierge on-demand, and full-service offerings deliver a flexible, customized solution to your cardiac practice. Visit PaceMate.com to learn how one platform is transforming the future of digital health.
PaceMate.com | 66-PACEMATE
We never miss a beat.™
About AliveCor:
AliveCor, Inc. is transforming cardiological care using deep learning. The FDA-cleared KardiaMobile device is the most clinically validated personal ECG solution in the world. KardiaMobile 6L provides instant detection of Atrial Fibrillation, Bradycardia, Tachycardia, Sinus Rhythm with Supraventricular Ectopy, Sinus Rhythm with Premature Ventricular Contractions, Sinus Rhythm with Wide QRS and Normal Sinus Rhythm in an ECG. Kardia is the first AI-enabled platform to aid patients and clinicians in the efficient detection of atrial fibrillation, the most common arrhythmia and one associated with a highly elevated risk of stroke. AliveCor's enterprise platform allows third party providers to manage their patients' and customers' heart conditions simply using state-of-the-art tools that provide easy front-end and back-end integration to AliveCor technologies. AliveCor protects its customers with stringent data security and compliance practices, achieving ISO 27001 Certification, SOC 2 Type 2 Certification and HIPAA compliance attestation. AliveCor is a privately held company headquartered in Mountain View, Calif. "Consumer" or "personal" ECGs are ECG devices available for direct sale to consumers. For more information, visit alivecor.com.
See Full Press Release at the Source: PaceMate Announces First-in-Market Collaboration with AliveCor to Offer the Only Remote Cardiac Remote Monitoring Platform to Encompass Consumer ECG, Event Monitoring, Heart Failure, and Implantable Cardiac Devices
---
Press Release by: PaceMate
---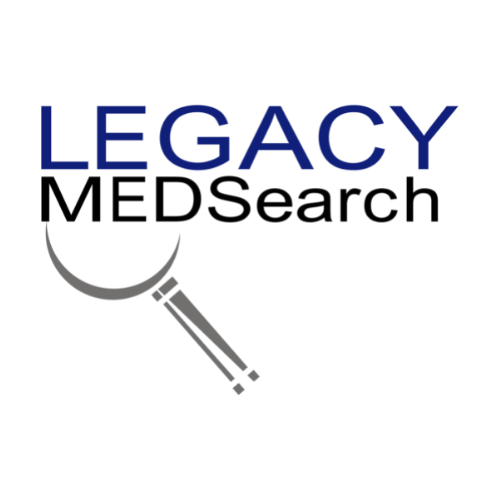 Legacy MedSearch has more than 35 years of combined experience recruiting in the medical device industry. We pride ourselves on our professionalism and ability to communicate quickly and honestly with all parties in the hiring process. Our clients include both blue-chip companies and innovative startups within the MedTech space. Over the past 17 years, we have built one of the strongest networks of device professionals ranging from sales, marketing, research & , quality & regulatory, project management, field service, and clinical affairs.
We offer a variety of different solutions for hiring managers depending on the scope and scale of each individual search. We craft a personalized solution for each client and position with a focus on attracting the best possible talent in the shortest possible time frame.
Are you hiring?
Contact us to discuss partnering with Legacy MedSearch on your position.
Begin your legacy now. We are your medtech and medical device talent advisory firm.