Medical device and MedTech insights, news, tips and more
PathKeeper Surgical Commercializes Spine Navigation System with First U.S. Cases

PathKeeper Surgical, a privately-held, Israel-based, medical technology company, dedicated to improving the health of individuals around the world suffering from all spinal issues requiring surgery, while making navigation-guided surgery available to any patient in all operating rooms, announces the first commercial use of the PathKeeper, 3D optical navigation system in the United States.
The surgical debut of the PathKeeper System took place during two lumbar spinal fusion surgeries for degenerative disc disease at VHC Health in Arlington, VA. The surgeries were performed by orthopedic spine surgeon, Tushar Patel, Washington Orthopedics and Sports Medicine, Chevy Chase, MD.
"The PathKeeper system is the first, clinically relevant navigation system in a long time, said Dr. Patel. "I used PathKeeper to plan my two surgeries, actively track with pinpoint precision each patient's anatomy and the surgical instrumentation, while reducing the amount of radiation that was used in both procedures with good clinical outcomes."
The PathKeeper system was designed to replace traditional navigation technology with a 3D optical navigation system that offers active, independent, pinpoint tracking of patient anatomy and surgical instruments, accuracy of implantation to less than a millimeter, more efficient surgical workflow, elimination of radiation exposure during the surgical procedure and a more economical price so both hospital and ambulatory-surgical center operating rooms can incorporate this new technology.
PathKeeper Surgical's Chief Executive Officer and Founder, Erez Lampert stated, "To begin commercializing the PathKeeper system with not one, but two, successful surgeries is truly a historic milestone for the company. We want to thank Dr. Patel, and all our surgeon partners, for their support through the development and commercialization of the PathKeeper system."
PathKeeper Surgical received its FDA 510k clearance earlier this year for the PathKeeper system. The name PathKeeper effectively describes the essence of the system – a 3D optical navigation system that 'keeps' the surgical 'path' on course throughout the surgery.
About PathKeeper Surgical
PathKeeper Surgical is an Israeli-based, medical technology company that has established a solution to combat the high failure rates seen in spinal surgeries. PathKeeper was founded in 2018 by Erez Lampert, a top 3D medical imaging expert with more than 20 years of experience in the healthcare and aerospace industries, and a proven track record in the field of 3D imaging. Erez previously served as the R&D leader for the Itero Element Intraoral Scanner for Align Technology (Invisalign), the leading 3D dental scanner in the world today.  Josh Schroeder, MD, the Director of Spinal Deformities at Hadassah Medical Center and a HSS fellow, has been onboard since the inception of the company as a clinical advisor. Erez and Josh's combined knowledge enabled the company to develop an innovative navigation system that outperforms existing solutions. Learn more at path-keeper.com.
See Full Press Release at the Source: PathKeeper Surgical Commercializes Spine Navigation System with First U.S. Cases
---
Press Release by: PathKeeper
---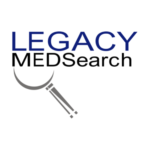 Legacy MedSearch has more than 35 years of combined experience recruiting in the medical device industry. We pride ourselves on our professionalism and ability to communicate quickly and honestly with all parties in the hiring process. Our clients include both blue-chip companies and innovative startups within the MedTech space. Over the past 17 years, we have built one of the strongest networks of device professionals ranging from sales, marketing, research & , quality & regulatory, project management, field service, and clinical affairs.
We offer a variety of different solutions for hiring managers depending on the scope and scale of each individual search. We craft a personalized solution for each client and position with a focus on attracting the best possible talent in the shortest possible time frame.
Are you hiring?
Contact us to discuss partnering with Legacy MedSearch on your position.
Begin your legacy now. We are your medtech and medical device talent advisory firm.