Medical device and MedTech insights, news, tips and more
Paula's Predictions for the 2019 MedTech Job Market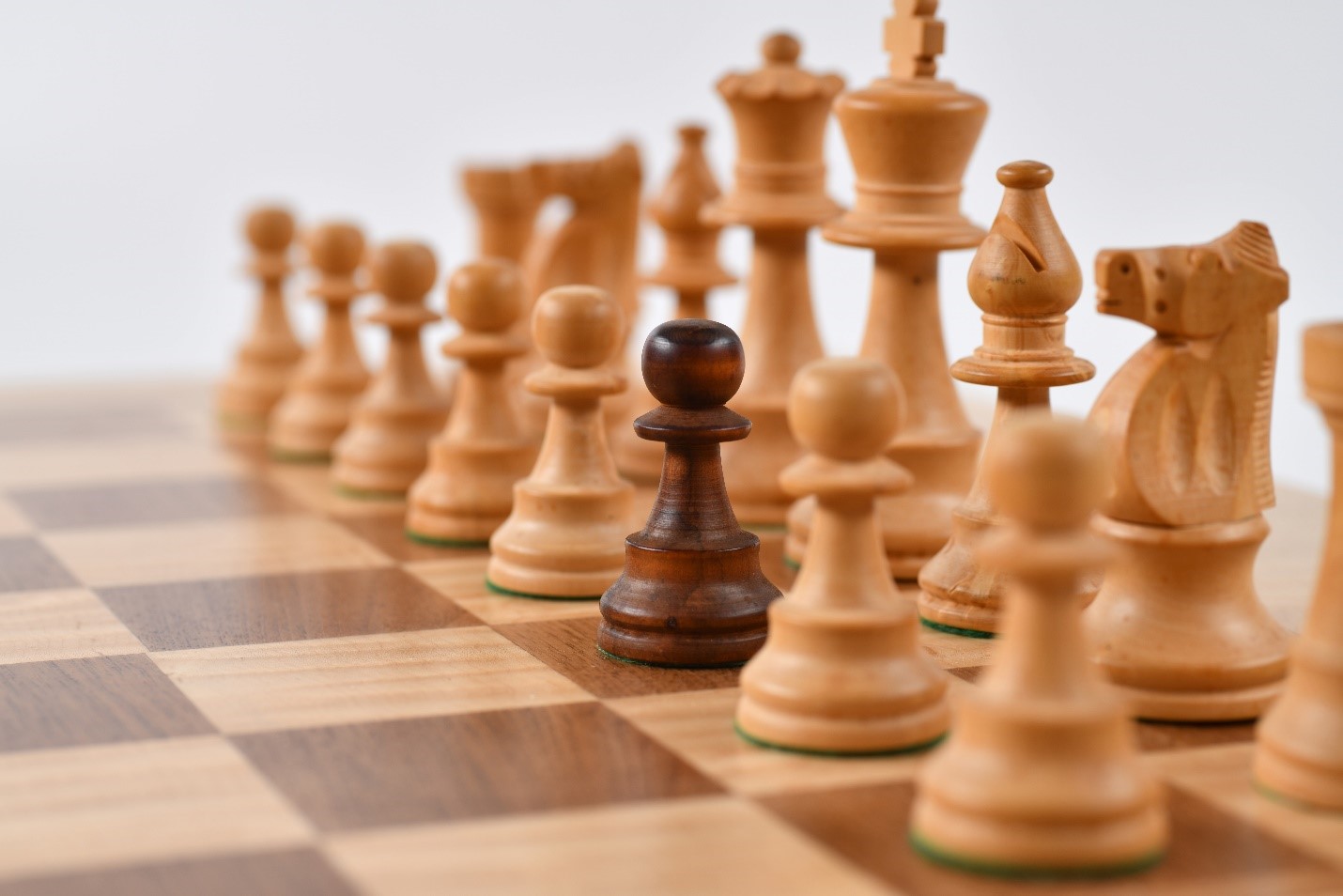 THE GLOBAL CANDIDATE-CENTRIC JOB MARKET WILL TURN IN 2019
Paula's Predictions for the 2019 MedTech Job Market
(What candidates and companies should do NOW)
THE BAD NEWS
If you've watched the news in December (or your stock portfolio valuation,) you'll note that there is a shift in the winds and increased anxiety amongst financial pundits, talking heads on CNN and, most likely, anyone reading this.
While 2018 consumer spending increased at about 4% in Q4, NASDAQ had the worst month since 2008 and the DOW Industrial Average and S&P 500 are having the worst December since 1931. In the United States, the government shutdown and inflation pressures on the Federal Reserve could raise interest rates in coming months. A stronger dollar, an increase in multilateral trade discussion and fluctuating degrees of trade confidence with key players alongside the EU, China and Canada will affect job growth worldwide.
The JP Morgan Healthcare meeting starting in just a few short days in San Francisco will be interesting to follow. JPM economist Michael Feroli is forecasting a slowing of new job creation from 200,000 new jobs to 160,000. This is still a net gain but remember that medical devices companies are operating not only to improve patient care – but to make a profit. Adding headcount is an expensive proposition and recent discussion regarding Q1 hiring has taken a slightly more conservative tone.
THE GOOD NEWS
General unemployment in the United States, as of this writing, stands at about 3.6%: a 50-year low. When you interpolate the BLS (Bureau of Labor Statistics) weekly numbers for the manufacturing sectors in the healthcare sector with the overlay of college graduates (which make up a large percentage of the workers in medical device), the rate of unemployment drops to below 2% for most regions.
Employment analysts claim estimate a 1,000,000-strong candidate deficit for current open positions in the United States. Birth rates are at a historical low as 10,000 baby boomers are reaching retirement age every day, according to AARP. If we assume that the new Congress doesn't impose another ruinous and debilitating impact fee or tax on the industry, the increased nimbleness of the FDA to approve and regulate devices will most likely have a net-neutral impact – at worse – on job creation.
THE PREDICTIONS
PREDICTION #1: The rampant Candidate-centric environment will cool in 2019
After 4 consecutive years of being 'overwhelming optimistic'' about the medical device job market, my professional sentiment has turn to "cautiously optimistic." Several factors lead to this conclusion, including the studied opinions of analysts that I read each week. Anecdotally, with 30+ years in medical device, including 15 years as an executive recruiter, we are hearing from clients that they are predominately looking for "upgrades" for key positions, rather than necessarily adding headcount. December and January are two of our busiest months as we do several confidential, 'quiet' searches for executives who do not know that they are being replaced. What course of action should you take from this?
What you should do now:
CANDIDATES: Many tenured employees get a sense that they are on the cusp of being replaced. Sometimes, it's because they have peaked or hit their stride. Other times, it's due to contractions in that specific subsector or even a competitive, financing, or quality or regulatory issue. If your performance in 2018 – for whatever reason- is less than stellar, have a frank discussion with your manager to see if there are areas you can improve on early in 2019. Without invoking a sense of paranoia, I will share that many forward-thinking companies are looking to make changes and will generally hire a search firm at this time of year to have a new candidate ready to take over as to not disrupt the business.
COMPANIES: Look at your current team. Would a technology, infrastructure or other investment make 2019 a stronger year? Or would a critical key leader or contributor make a difference? If the latter, consider hiring a more seasoned person, more effective person or a person with a differing point of view to maintain or grow your market share in 2019 including R&D, Finance, Operations and Commercial roles.
By the same token – reward your high performing current core team that you want to retain. Just as most people reading this article will have been contacted by recruiters in the past 30 days – your top producers are in constant danger of being poached. Cement the relationship with your top 10% people in a way that is demonstrable to them: Equity, performance bonus, retention bonus, advancement opportunities, flex-time, work-from-home and other options are all excellent retention options.
TAKEAWAY: I know of an early stage company who crossed the chasm by finding a sharp, strong-willed CFO who questioned everything. Unlike her predecessor, she 'stuck her nose' into the detail and uncovered operational inefficiencies that resulted in a huge swing in profitability. Don't be afraid to hire the most talented person – and don't assume it's always top-line sales and marketing executives.
PREDICTION #2: Unsexy is Sexy Again" in the talent pool.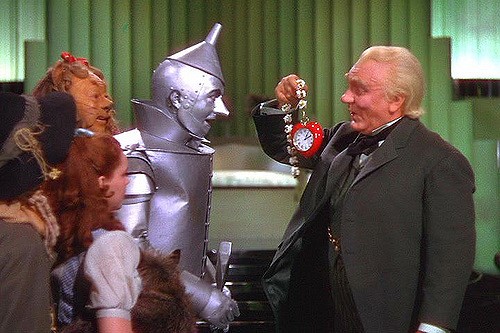 As was alluded to in the #1 prediction, while sales is still king, the brilliant "Oz behind the curtain" person will be more important to medical device sector in 2019. With regulatory and supply chain changes globally and the confluence of diagnostic and therapeutic technologies, R&D, Quality, Regulatory, Operations, Supply Chain and, oddly enough, non-STEM roles will gain attention in 2019. The growth (though not importance) of roles in sales, marketing – and in some sectors, the deep sciences portion of job creation will be deemphasized in favor of pragmatic solutions. The industry is seeing a huge uptick for demand in jobs like biostatistics, distribution, manufacturing (including outsource management) and particularly warehousing, servicing and repair. 2018 saw the consolidation of several large service providers, as companies return to their core competencies and look to regionalize shipping, lower-skilled repair, warehousing and processes that are not medical-competency urgent. Think Fed-Ex, Amazon, contract manufacturing, Global Service and other third-party logistics providers that will help medical device companies reach a better efficiency. Many CEOs are envisioning the hiring of a SEAL team of experts with medical device expertise, while simultaneously creating an alliance of strategic partners (and contractors, in some cases) to improve their bottom line.
What you should do now:
CANDIDATES: Working for a powerhouse company is a great way to gain experience and build a career network that can span a lifetime. However, if you have designs on the often-lucrative world of start-up medical devices, consider diversifying your experience to include contract manufacturing/R&D, supply chain, and other rotations that give you the bigger picture of what it takes to be at the helm of an organization. Few CEOs of publicly traded companies have been elevated without spending time in horizon-broadening roles that give you a 30,000-foot perspective alongside a ground-level understanding of operations. Large companies (Johnson & Johnson, Stryker, GE, Baxter, many more) have leadership tracks for both early stage and tenured executives.
An alternate pathway for the entrepreneurial would be with a startup where you are wearing 10 hats, or an EIR (Entrepreneur in Residence) track that gives you exposure to the full experience of running a company. 2019 hiring will still be candidate-biased – so use this year to enhance your worth to your current company – or find a role which gives you another skill in your armamentarium. 2020 may not be as rosy from a career opportunity standpoint.
COMPANIES: There are three types of CEOs in MedTech, broadly speaking:
Engineering, R&D, Scientific, Medical and Clinically-oriented
Commercial (Sales- Marketing)
Financial, Legal, or Regulatory
With 30 years in medical device, including 15 years advising, guiding, and anguishing over companies who have either made huge hiring mistakes – or wasted valuable upside opportunities- here is some advice: HIRE A "NO" MAN/WOMAN. 2019 will be the year that the talent market makes a subtle shift from a pure-play candidate-centric market toward one that is slightly more balanced.  However, the shift will be subtle and weighted toward mid-year.
The single biggest mistake we see in hiring is the "likes hire likes" philosophy in companies of all sizes. Find someone who is diametrically different than your current team. Challenge them to challenge you while giving them the unfettered rope to present a different viewpoint – behind closed doors. Unsexy is truly sexy again in hiring, and if you don't have someone that questions the status quo, your company could be a victim of the homogeneity that cripples organizations where the leaders may be more concerned for their jobs than advancing the company.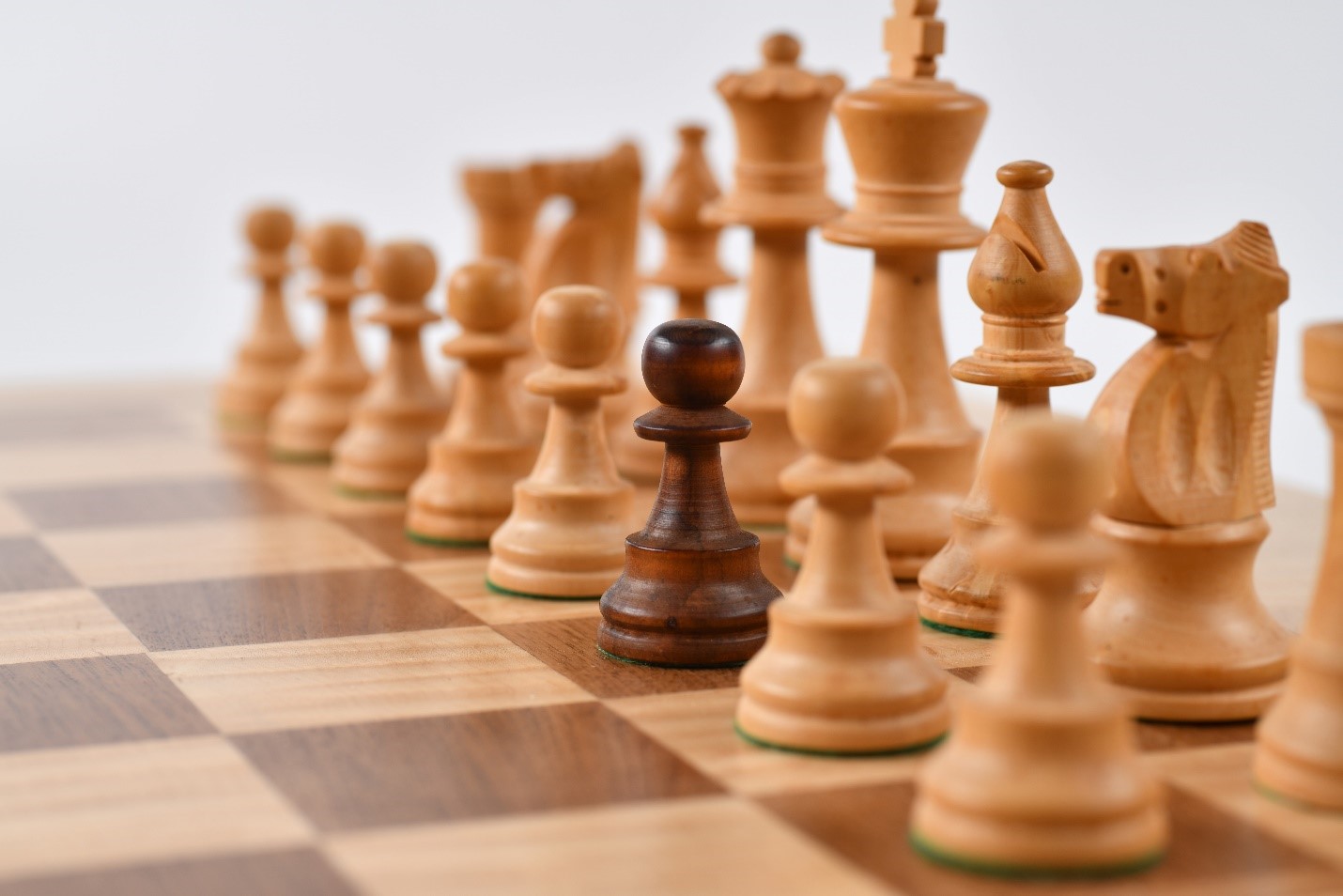 TAKEAWAY: Be an educated contrarian. Be the "red team" in your organization. Take commercial leaders and send them on an operations or manufacturing tract. Take engineers, finance, R&D and operations leaders and put them in a short-term crash course in sales and marketing. By being transparent on both sides, a company builds its brain-trust to make the company stronger from the inside.
PREDICTION # 3: There will be more automation, artificial intelligence, computer learning and less 'people' interaction as it relates to hiring in 2019. RESUMES ARE BECOMING INCREASINGLY OBSOLESCENT. And this is a good thing.
This may sound like a 'no-brainer' predication until you read the second sentence. McDonalds has self-ordering kiosks and grocery stores are turning to self-weigh options to speed check-out. Banks are eliminating both people and brick and mortar since you can deposit a check with your phone and get cash out of a kiosk for the small percentage of vendors who don't accept Venmo, PayPal or Zelle.
For careers, there is a parallel. I received a lovely resume – in the mail- a few weeks ago, with a cover letter and personalized message to me. Sadly, I don't have a scanner anymore and had to call this incredibly-qualified Scientist to request an electronic copy of his resume.
The stark reality about "applying" online is not as much about experience, degrees, accolades or objectives. While I feel a bit like David Copperfield exposing the secret behind the illusion of sawing the lady in half, but let's speak truth: many online applications are parsed through an algorithm which uses AI to put potentials in a spectrum for potential interview. It hurts candidates – and companies – unless they know the secret handshake.
What you should do now:
CANDIDATES: At the risk of being kicked out of the recruiter's guild (which doesn't really exist) here are two ways you can significantly enhance your chances of gaming the AI applicant tracking system to make yourself the first-person companies and recruiters want to reach out to:
Take the job description from specific desired roles and re-work your resume to reflect the phrases, keywords, and tone of your posting. Add a descriptive, custom-written cover letter that uses similar phrasing and verbiage to company website, marketing materials and press releases. Because most forward-thinking companies use AI or Boolean ranking, your resume comes across rated for each job based on the terms in your resume. The longer your association with the hiring company, or search firm the better are your chances to score high in a cursory search through the database.
Send a document containing appropriate keywords, awards, patents, etc.; anything that helps promote your keyword score higher. Yes, this is a bit of gamesmanship, but it works. Candidates that send a resume with a profile, list of publications, will generally out-rank a single resume and thus be read first.
Network. Many employers (rightfully) offer a finder's fee or bonus to their employees who bring outside connections in-house. This bonus can vary greatly in amount or form, but pales in comparison to what executive recruiters charge. Trust me. It's much more efficient for companies to give a $5000 bounty for a warm introduction to a future employee vetted by a current employee, than to have to pay in money for a bad hire or in time for a long and arduous interview process.
Network with a few recruiters only. Note: This is not to say you shouldn't reach out to the corporate recruiters or 3rd party search firms during an active job search. Find search firms in YOUR space that have an expertise and knowledge of what you do and who you are to help you should your situation suddenly become untenable at your current company. Help them. Refer candidates and clients to them. Be selective. Each time a potential candidate reaches out to me, I give the names of 4 companies in the US, 1 in Canada, and several in the country of their origin to any candidate that asks. (See also the article "How a Candidate Should Find Their Perfect Recruiting Partner" that explains how to qualify 5 recruiters who can elevate your career)
COMPANIES: Medtech firms can save a ton of money in recruitment fees by empowering your employees into being a beacon for new recruits. By paying large bonuses (think $1000-$5000) depending on the level and urgency of the need, you can easily bypass a search firms charge. ($10,000+) The key is to make sure that the 'bounty' doesn't detract from the current employees "day job" and that there are guidelines which spare your HR department from wasting time on unqualified resumes. If you would like our recommended guide called "Empowering Your Employees to Bring in Top Talent" email me at Paula@LegacyMedSearch.com
Obviously, there are needs and circumstances where there is a strong preference for using an executive placement firm. But by leveraging your employees and making them part of the process, you can activate inclusion, "belonging" and purpose to your existing team without incurring large fees.
TAKEAWAY: Companies should work to become "employers of choice" in their marketplace. In the absence of a strong employer brand (early stage company, turn-around company, a company with a trailing indicator,) be sure to take care of your producers. By the same token, as the candidate driven marketplace begins to slightly cool, don't forget to take care of your current team, as you begin to look towards opportunistic hires that improve your company performance in the next 12 months.
Final thoughts: there are exceptions and special circumstances in every situation described. If you would like to pose a question to the Medical Devices Group about hiring trends – as a hiring manager or potential employee – please email "Ask the Medtech Recruiter" and the Joe will assign your query to the network of recruiters who are active in the group.
---
Written By: Paula Rutledge, President & CEO of Legacy MedSearch
---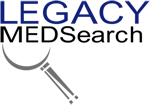 A Speciality Recruiting Firm Exclusively Servicing The Medical Device Industry
Legacy MedSearch has more than 30 years of combined experience recruiting in the medical device industry. We pride ourselves on our professionalism and ability to communicate quickly and honestly with all parties in the hiring process. Our clients include both blue-chip companies and innovative startups within the MedTech space. Over the past 10 years, we have built one of the strongest networks of device professionals ranging from sales, marketing, research & , quality & regulatory, project management, field service, and clinical affairs.
We offer a variety of different solutions for hiring managers depending on the scope and scale of each individual search. We craft a personalized solution for each client and position with a focus on attracting the best possible talent in the shortest possible time frame.
Are you hiring?
Contact us to discuss partnering with Legacy MedSearch on your position.
Begin your legacy now. We are your medtech and medical device talent advisory firm.