Medical device and MedTech insights, news, tips and more
Philips Receives FDA Clearance for the Use of its Ultrasound Portfolio to Manage COVID-19-Related Complications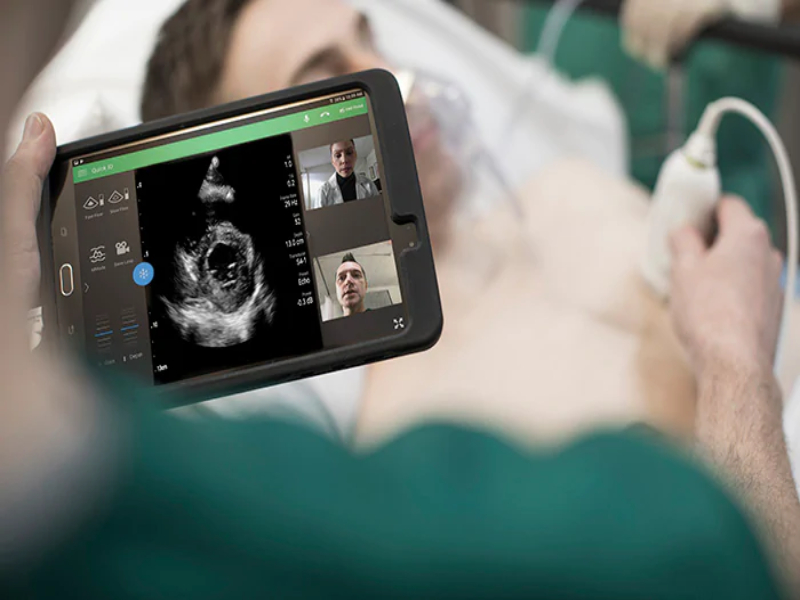 Royal Philips, a global leader in health technology, today announced that it has received 510(k) clearance from the U.S. Food and Drug Administration (FDA) to market a wide range of its ultrasound solutions for the management of COVID-19-related lung and cardiac complications. Handheld and portable ultrasound solutions in particular have become valuable tools for clinicians treating COVID-19 patients due to their imaging capabilities, portability and ease of disinfection.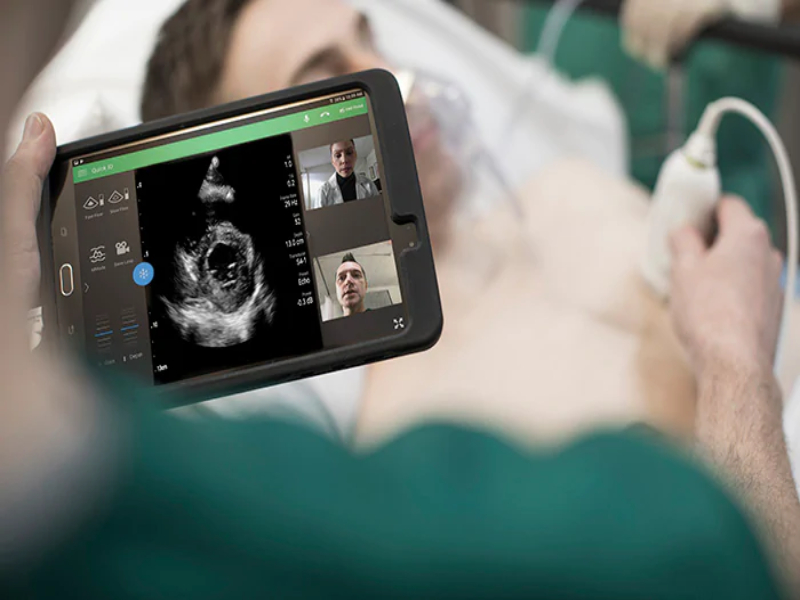 As a result of this regulatory clearance, which is an industry first, Philips can provide detailed, practical guidance to support clinicians using its systems and software for patients affected by COVID-19. The clearance applies to Philips ultrasound systems including the EPIQ series, Affiniti series, Lumify, CX50 and Sparq diagnostic ultrasound systems, and to off-cart solutions like QLAB Advanced Quantification Software.
Ultrasound has shown value in imaging peripheral lung tissue affected by pneumonia, which is closely tied to COVID-19 lung complications. As respiratory strain can also lead to cardiac dysfunction, COVID-19 patients are at increased risk for cardiac complications. A cardiac ultrasound exam can help in evaluating the effects that disease progression may have on heart function. By imaging COVID-19 patients at the point of care, such as in the Emergency Department (ED) or Intensive Care Unit (ICU), clinicians can diagnose and monitor patients without the need to move them around the hospital, helping to reduce the risk of virus transmission to other patients or to healthcare professionals.
"Many healthcare providers have told us that our handheld and portable ultrasound solutions are playing a valuable role in their efforts to combat COVID-19," said Bich Le, Senior Vice President and General Manager Ultrasound at Philips. "With this regulatory clearance we can offer clear guidance to ensure safe and effective use of ultrasound to manage COVID-19-related lung and cardiac complications. At the same time, we are investing significantly to ramp up production globally, including at our ultrasound manufacturing plants in the US."
See Full Press Release: FDA clearance for ultrasound in COVID-19-related complications – News | Philips
---
Written by: Philips
---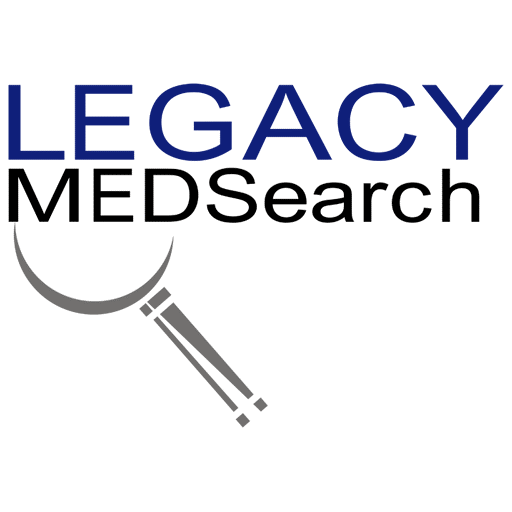 Legacy MedSearch has more than 30 years of combined experience recruiting in the medical device industry. We pride ourselves on our professionalism and ability to communicate quickly and honestly with all parties in the hiring process. Our clients include both blue-chip companies and innovative startups within the MedTech space. Over the past 10 years, we have built one of the strongest networks of device professionals ranging from sales, marketing, research & , quality & regulatory, project management, field service, and clinical affairs.
We offer a variety of different solutions for hiring managers depending on the scope and scale of each individual search. We craft a personalized solution for each client and position with a focus on attracting the best possible talent in the shortest possible time frame.
Are you hiring?
Contact us to discuss partnering with Legacy MedSearch on your position.
Begin your legacy now. We are your medtech and medical device talent advisory firm.