Medical device and MedTech insights, news, tips and more
Positive Results From PROMISE II Pivotal Trial Showing that LimFlow System Saves Most Patients with End-stage Peripheral Artery Disease From Major Amputation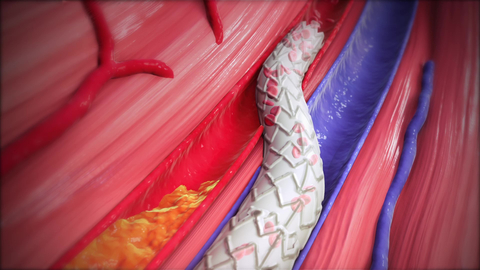 LimFlow SA, a pioneer in the development of minimally-invasive technology for the treatment of chronic limb-threatening ischemia (CLTI), a severe form of peripheral artery disease (PAD), announced today that results from the PROMISE II U.S. pivotal trial were published in today's issue of the New England Journal of Medicine (NEJM). The results demonstrated that the LimFlow System achieved 66% amputation-free survival (patients were alive and amputation-free) at six months. This exceeded the FDA's Performance Goal with statistical significance.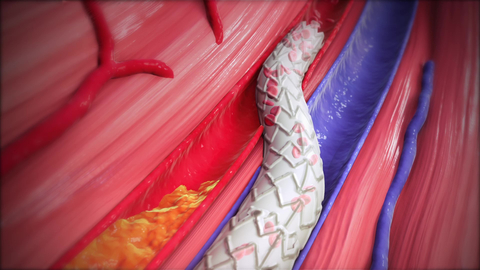 The LimFlow System for TADV (Transcatheter Arterialization of Deep Veins) is designed to reestablish blood flow in deep veins for "no-option" CLTI patients who have exhausted all other treatment methods and face major amputation of their lower limb. The therapy is designed to prevent amputation, which is associated with significant complications, mortality, and deterioration of quality of life. CLTI affects up to four million Americans and disproportionately impacts minority and underserved patients, resulting in more than 150,000 major amputations per year in the U.S.
"The publication of PROMISE II in the New England Journal of Medicine reinforces the transformational value of TADV for a patient population in great need," stated Mehdi Shishehbor, DO, MPH, PhD, PROMISE II Co-Principal Investigator, President of the Harrington Heart and Vascular Institute, University Hospitals, and lead author of the NEJM paper. "The introduction of this therapy provides the possibility of limb salvage for a no-option CLTI population previously consigned to primary amputation, potentially reducing the suffering, mortality, and economic burden in this ever-growing segment of patients."
"These results establish TADV as a real alternative to major amputation for patients facing inevitable limb loss from no-option CLTI," said Daniel Clair, MD, PROMISE II Co-Principal Investigator, Professor and Chair of the Department of Vascular Surgery at Vanderbilt University Medical Center Section of Surgical Sciences. "This therapy will enable us to redefine the concept of a 'no-option' CLTI patient by giving us a treatment that offers patients limb salvage and hope."
The PROMISE II Trial also demonstrated:
76% limb salvage rate, where more than three-quarters of patients kept their leg and avoided amputation
76% of patients had wounds that were completely healed (25%) or in the process of healing (51%)
Patient pain was substantially reduced, with average pain scores dropping from 5.3/10 prior to treatment to 3.0/10 six months after treatment
99% technical success of the procedure, indicating a reproducible procedure across diverse sites and investigators
PROMISE II is a landmark trial of the most severe CLTI patient group ever studied in a vascular device pivotal trial, with 100% of patients suffering from end-stage peripheral artery disease (classified as Rutherford Stage 5 or 6), 77% with diabetes, and 57% with chronic kidney disease, many of whom were on dialysis. The multi-center, prospective, single-arm study encompassed 105 no-option CLTI patients treated at 20 U.S. sites. PROMISE II was designed to be representative of a broad patient population, with 43% of subjects being Black, Hispanic, or Latino, and 31% female. Subjects will be followed out to three years. The no-option patients treated in PROMISE II were determined by an independent physician committee to be no longer eligible for conventional endovascular or surgical therapy to treat their CLTI.
"Too often, patients are confronted with the limits of traditional interventional options and must undergo a major amputation, which often leads to severe complications, greatly reduced quality of life, and an early death. The LimFlow System demonstrated remarkable success in relieving patients' pain and healing their wounds, diverting them from amputation and putting them on a path towards a better life," said LimFlow CEO Dan Rose. "We want to thank the clinical investigators and their research teams for their commitment to this important research. As this is a large and growing patient population in great need of a new therapeutic option, we look forward to engaging further with the FDA as we seek regulatory approval."
About LimFlow and the LimFlow System
LimFlow is a private, venture-backed medical device company transforming the treatment of chronic limb-threatening ischemia, a growing clinical need in the face of the prevalence of diabetes, heart disease, kidney disease and an aging population.
When all other therapeutic options have been exhausted and a CLTI patient is facing major amputation, the minimally invasive LimFlow System is designed to bypass blocked arteries in the leg and deliver oxygenated blood back into the foot via the veins. For many patients, restoring perfusion in the lower limbs resolves chronic pain, improves quality of life, enables wound healing, and prevents major amputation.
See Full Press Release at the Source: Landmark New England Journal of Medicine Publication Reports Positive Results From PROMISE II Pivotal Trial Showing that LimFlow System Saves Most Patients with End-stage Peripheral Artery Disease From Major Amputation
---
Press Release by: LimFlow System
---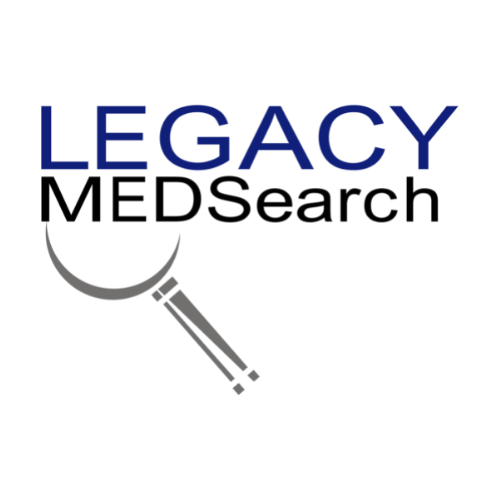 Legacy MedSearch has more than 35 years of combined experience recruiting in the medical device industry. We pride ourselves on our professionalism and ability to communicate quickly and honestly with all parties in the hiring process. Our clients include both blue-chip companies and innovative startups within the MedTech space. Over the past 17 years, we have built one of the strongest networks of device professionals ranging from sales, marketing, research & , quality & regulatory, project management, field service, and clinical affairs.
We offer a variety of different solutions for hiring managers depending on the scope and scale of each individual search. We craft a personalized solution for each client and position with a focus on attracting the best possible talent in the shortest possible time frame.
Are you hiring?
Contact us to discuss partnering with Legacy MedSearch on your position.
Begin your legacy now. We are your medtech and medical device talent advisory firm.