Medical device and MedTech insights, news, tips and more
Preceptis Medical Announces Publication of Positive Results from Pediatric In-Office Study of the Hummingbird Tympanostomy Tube System (TTS)


Preceptis Medical, Inc., a company dedicated to helping ENT surgeons improve how they care for children, today announced positive results from a prospective, multicenter study designed to assess in-office pediatric ear tube placement with the FDA-cleared Hummingbird Tympanostomy Tube System (TTS). Peer-reviewed results from the study were published in Laryngoscope Investigative Otolaryngology.
Outcomes from the study show that in-office ear tube, or tympanostomy tube (TT), placement with the Hummingbird device, in awake young children using only a topical anesthetic was safe, successful and well tolerated. The study enrolled 211 children age 6-24 months who were treated at 10 sites by 13 ENT investigators. TT placement was successfully and safely completed in the office setting in 99% of cases for this age group, with a median procedure time of less than five minutes for bilateral TT placement. Tolerability of the procedure was validated by assessments from the ENT surgeons and their staff members, as well as procedure reviews from independent clinicians. Additionally, a survey showed 97% of parents with children treated with the Hummingbird would recommend the procedure to other parents.
"Results from this study show the safety, tolerability and efficiency of in-office ear tube procedures using this novel approach," said Shelagh Cofer, M.D., lead investigator of the study at the Mayo Clinic and senior author of the paper. "With a single-pass tympanostomy tube insertion device, ENT surgeons can now offer their patients a safe and fast ear tube procedure right from the convenience of their office. Children recover quickly and can return to normal activities immediately following the procedure."
Approximately one million children undergo ear tube procedures annually in an operating room in the United States alone. These procedures are done under general anesthesia due to the limitations, potential risks, and pain associated with using standard surgical instruments to treat children. The Hummingbird TTS is a breakthrough pediatric technology that reduces trauma for patients and enables safe and efficient in-office TT placement for children. Further, the American Academy of Otolaryngology released a Position Statement supporting in-office TT placement in appropriate children.
"Interest from both parents and surgeons has been very strong, further reinforcing the unmet need and desire for alternative options to procedures performed in the operating room," said Greg Mielke, Chief Commercial Officer, Preceptis Medical. "This novel approach could also significantly reduce overall healthcare costs associated with traditional ear tube insertion."
About Preceptis Medical, Inc.
Preceptis Medical was founded by parents, including a pediatric anesthesiologist, who wanted to design products focused on improving the lives of children. The Hummingbird device was developed in partnership with leading pediatric ENTs to simplify ear tube procedures while reducing the risks associated with the use of general anesthesia in children. The company's goal is to broaden the options available to ENTs and parents, focusing on the safety and comfort of the child, while reducing healthcare costs. For more information, visit www.hummingbirdeartubes.com.
See Full Press Release at the Source: Preceptis Medical Announces Publication of Positive Results from Pediatric In-Office Study of the Hummingbird Tympanostomy Tube System (TTS) | Business Wire
---
Press Release by: Preceptis Medical
---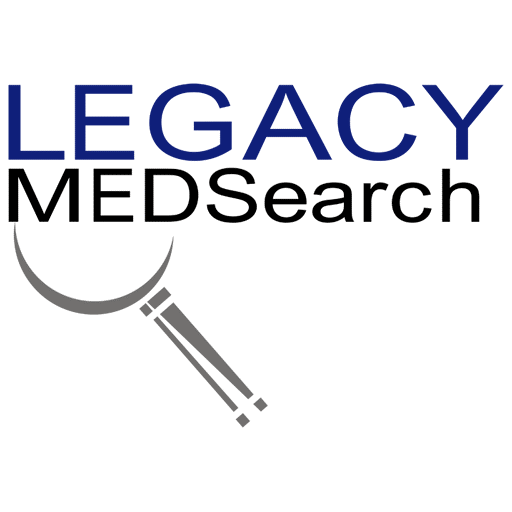 We offer a variety of different solutions for hiring managers depending on the scope and scale of each individual search. We craft a personalized solution for each client and position with a focus on attracting the best possible talent in the shortest possible time frame.
Are you hiring?
Contact us to discuss partnering with Legacy MedSearch on your position.
Begin your legacy now. We are your medtech and medical device talent advisory firm.