Medical device and MedTech insights, news, tips and more
restor3d Receives FDA Clearance of Patient Specific Resection Guides for use with the Kinos Axiom Total Ankle System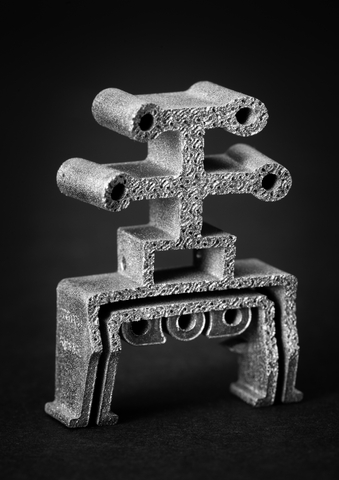 restor3d, a research-driven medical device company, announced that the U.S. Food and Drug Administration (FDA) has granted 510(k) clearance to the Axiom PSR System for use with the company's Kinos Axiom Total Ankle System. The Axiom PSR (patient-specific resection) System is additively manufactured from titanium alloy, making it the first all-metal, patient-specific instrument system cleared for use with an ankle arthroplasty system.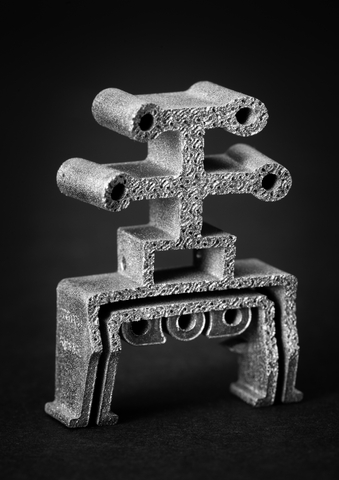 Designed collaboratively with the operative surgeon for each patient's unique surgical goals, the Axiom PSR System consistently delivers precision, accuracy, and efficiency for total ankle procedures. The all-metal resection guides, 3d printed at restor3d's facility in Durham, NC, ensure ideal anatomic fit and exact placement of the pre-planned cut required to place the Kinos Axiom Total Ankle System Implants. The system's streamlined design features are focused to reduce operative time during total ankle surgeries. "The Axiom PSR metal resection guides sit noticeably better on the bone and offer greater saw control compared to the historically polymer patient-specific instruments. The ability to place the PSR on the bone, confirm via x-ray and cut through the guide gives me greater confidence in reproducible cuts for Total Ankle procedures and reduces time for me in the OR," said John Lewis, MD of Louisville Orthopaedic Clinic in Louisville, Kentucky.
The Axiom PSR guides incorporate a proprietary surface topography to ensure added stability at the bone contact interface. Additional benefits of the all-metal resection guides include integrated radiographic markers for fluoroscopic visualization and a limited footprint which reduces soft tissue disruption.
Brian Garvey, SVP of Product Development at restor3d commented, "it is very exciting to work on the team that obtained the first 510(k) clearance for an all-metal patient-specific arthroplasty instrument system. The convergence of our inhouse 3d printing capabilities, advanced engineering, and clinically focused research teams allows us to provide the next generation patient-specific devices. The Axiom PSR is an excellent addition to the Kinos Axiom Total Ankle portfolio, while also laying the groundwork for additional patient-specific development projects that we intend to launch in the near future."
The Axiom PSR is entering an initial release in April with full availability in June 2023.
Integrating TIDAL Technology's interconnected porosity, the Axiom PSR System is the latest addition to restor3d's lower extremity portfolio, which features the Kinos Axiom Total Ankle System, TIDAL Osteotomy Wedge Systems and MTP Hemiarthroplasty System, and the mobile companion App for the r3id Personalized Surgery platform.
About restor3d:
Based in Durham, North Carolina, restor3d is a leading medical device company focused on enabling surgeons to improve the reconstruction and repair of the human body through 3D printed orthopedic medical devices with enhanced anatomical fit and superior integrative properties. restor3d seeks to improve medical device solutions by leveraging expertise in 3D printing of advanced biomedical materials, biomechanics modeling, and AI based planning and design tools.
See Full Press Release at the Source: restor3d Receives FDA Clearance of Patient Specific Resection Guides for use with the Kinos Axiom Total Ankle System
---
Press Release by: restor3d
---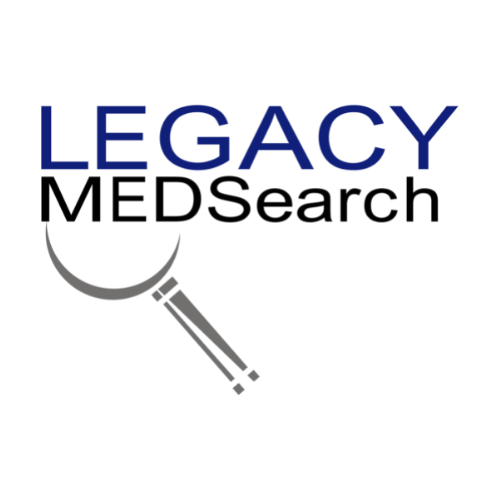 Legacy MedSearch has more than 35 years of combined experience recruiting in the medical device industry. We pride ourselves on our professionalism and ability to communicate quickly and honestly with all parties in the hiring process. Our clients include both blue-chip companies and innovative startups within the MedTech space. Over the past 17 years, we have built one of the strongest networks of device professionals ranging from sales, marketing, research & , quality & regulatory, project management, field service, and clinical affairs.
We offer a variety of different solutions for hiring managers depending on the scope and scale of each individual search. We craft a personalized solution for each client and position with a focus on attracting the best possible talent in the shortest possible time frame.
Are you hiring?
Contact us to discuss partnering with Legacy MedSearch on your position.
Begin your legacy now. We are your medtech and medical device talent advisory firm.