Medical device and MedTech insights, news, tips and more
Revolution in Electrocardiography Long in Coming, but MyoVista Fills the Bill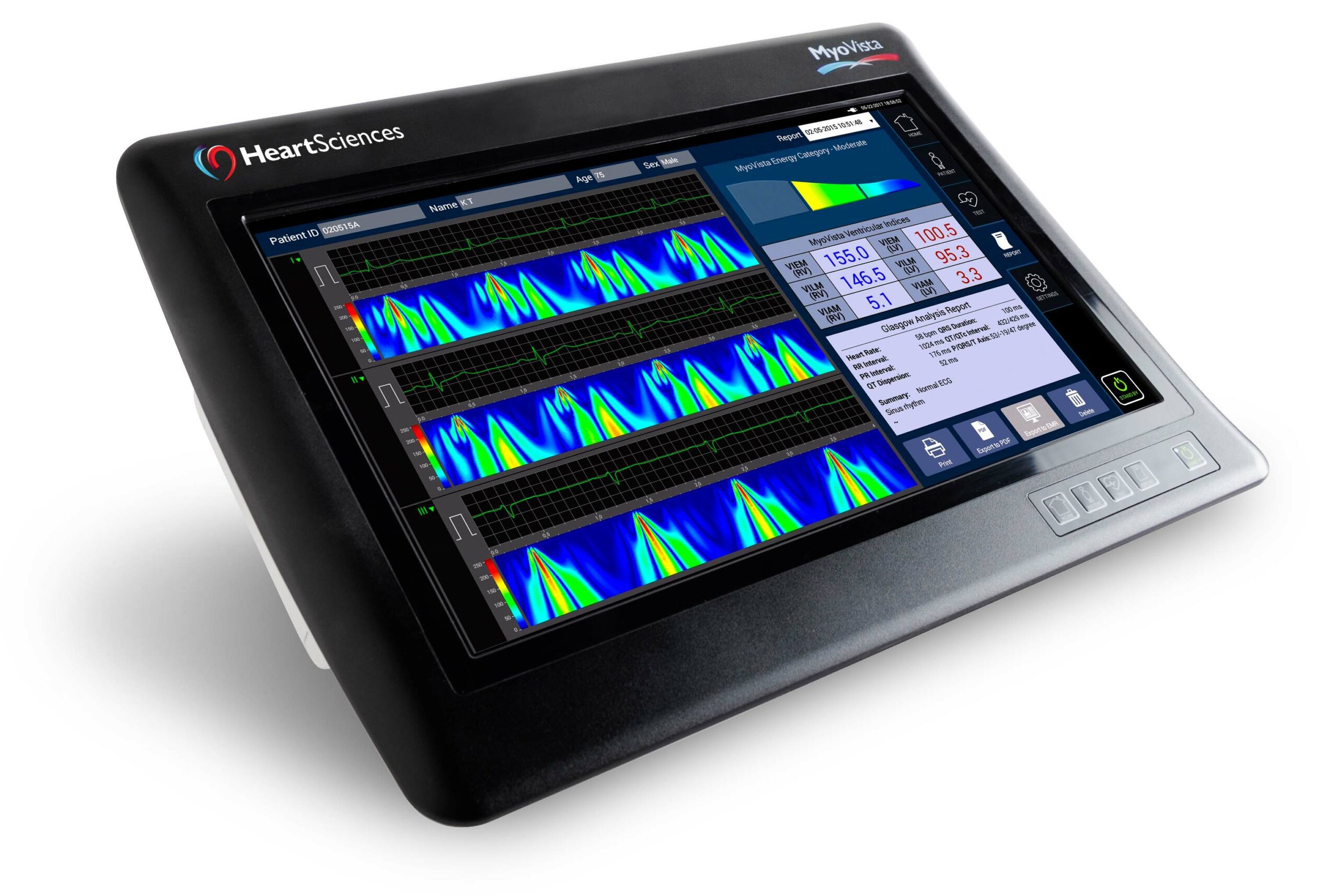 "Revolutionary!" and "Transformative!" are tossed around like so much jetsam in today's spotlight-driven culture, and the medical field is not immune. But we believe a product that harvests multiple indicators of heart disease from a simple, inexpensive, first-line test has earned these superlatives. MyoVista wavECG by HeartSciences, which we saw introduced at this year's ACC.18 conference, transforms the standard ECG from a very limited indicator of heart health (prior heart attack, resting angina and heart block) to one that unveils early signs of more complex pathologies. These include diastolic dysfunction, valvular disease, coronary stenosis, diabetes, chronic hypertension, chemotoxicity and amyloidosis.
With the wavECG, the same 12-lead testing approach is used, the same electrical signals from the body are received, but thanks to big data capabilities and the artificial intelligence to corral and organize the data, the device enhances the interpretative potential of the signals manyfold.
HeartSciences CEO, Mark Hilz, views this product as a natural evolutionary step in cardiovascular technologies. "We've seen enormous advances in imaging technologies (echocardiography, MRI, CT and nuclear medicine), and we have been justifiably enthralled with our ability to visualize the body better and better. The ECG, on the other hand, has not really changed in 20 years. With MyoVista wavECG, we have some pretty spectacular new information at our fingertips without any imaging at all."
The Value of Early Detection
The MyoVista wavECG can offer early insight into subtle heart changes before the cascade of events that lead to heart attack – before ejection fraction is out of the normal zone, before stenosis becomes emergent. "An adverse cardiac event is too often the first indication of a heart problem," Hilz reminds us. "We want to flip the dynamic."
A particularly notable advantage of the wavECG lies in its ability to detect abnormal ventricular relaxation in the diastolic phase, pointing to left ventricular diastolic dysfunction (LVDD), an early indicator of almost all forms of heart disease, and often the first symptom in a cascade that ends in heart failure. Such early detection can be elusive in other testing modalities, but is important since medications, lifestyle changes and other interventions, applied early, can affect outcome.
Focusing on early indicators of heart disease also allows MyoVista wavECG to be effective in detecting coronary artery stenosis, which could help avoid the costs and risks of unnecessary catheterizations. "According to a large study performed by Duke University only 38% of patients who get a cath have obstructive coronary arterial disease, so allowing patients to avoid unnecessary procedures has significant positive consequences," Hilz explains.
"In applying advanced technology to the electrocardiograph, we see that the connection between electrical abnormalities caused by heart disease and structural changes in the heart is stronger than we previously understood," Hilz continues.
How the MyoVista wavECG works
In a standard ECG, the electrical signals from the heart are converted to tracings, and these can indicate anomalies in the depolarization and repolarization processes. Some of these anomalies, such as an elevated ST segment or an R wave that resembles "bunny ears," raise a red flag, prompting further testing.
The MyoVista wavECG is based on a technology that enables it to go much further than these limited indicators. Instead of recording the electrical signals (voltage over time), it detects and processes the acquired ECG signal using wavelet signal processing (similar to Fourier analysis) into a richer, more detailed form that focuses on energy distribution patterns of the acquired ECG signal. The device has a sophisticated algorithm that organizes the massive data generated through signal processing and displays the energy pattern in colorful, readable form. It resembles the spectral Doppler display in echo, but uses electrical energy, vs. Doppler frequency shifts as the source.
Through this method, the amount of information obtained from an ECG far exceeds any visual interpretation or computerized analysis derived from the conventional ECG waveform alone. As such, it provides new diagnostic capabilities to the resting 12-lead ECG.
Put to the test
How does the signal wavelet technology compare with accepted clinical tests to detect diastolic dysfunction? An article in JAAC (April, 2018) described a trial that set out to answer this question, testing 188 patients from outpatient clinics who were referred for coronary CT angiography based on suspected coronary artery disease. The patients underwent 2D echo tests, including tissue Doppler for assessment of LVDD. They were also given signal-processed, machine-analyzed ECG testing (the techniques MyoVista wavECG employs).
The ECG's sensitivity for detecting diastolic dysfunction compared well against the stress echo, at 80% vs. 85% respectively, with specificity at 84%. The wavECG also compared very favorably against biochemical markers (natriuretic peptides) which had 75% sensitivity and 69% specificity.
Through post-test follow-up, researchers also found that the enhanced ECG correctly predicted coronary artery stenosis in 82% of patients with a significant condition. A resting ECG has less than a 50% sensitivity in detecting a blockage (clinically, a coin toss).
Easy in the clinic
Technicians need no more training to operate the wavECG than they do for the standard ECG. The device is a 15.6-inch, high resolution touchscreen, displaying a few new metrics that include new data measures and a diagnostic algorithm alongside the conventional tracing and analysis. The device's informatics give physicians ready access to a richer picture of their patient's heart heath to help direct next steps, such as further diagnostic testing.
HeartSciences launched the MyoVista wavECG in Europe in late 2017 on a limited release basis and expects the MyoVista wavECG to reach the U.S. market in 2019, selling at a comparable price to standard ECG machines.
---
By Margy Rockwood
---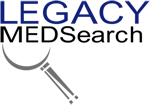 A Speciality Recruiting Firm Exclusively Servicing The Medical Device Industry
Legacy MedSearch has more than 30 years of combined experience recruiting in the medical device industry. We pride ourselves on our professionalism and ability to communicate quickly and honestly with all parties in the hiring process. Our clients include both blue-chip companies and innovative startups within the MedTech space. Over the past 10 years, we have built one of the strongest networks of device professionals ranging from sales, marketing, research & , quality & regulatory, project management, field service, and clinical affairs.
We offer a variety of different solutions for hiring managers depending on the scope and scale of each individual search. We craft a personalized solution for each client and position with a focus on attracting the best possible talent in the shortest possible time frame.
Are you hiring?
Contact us to discuss partnering with Legacy MedSearch on your position.
Begin your legacy now. We are your medtech and medical device talent advisory firm.