Medical device and MedTech insights, news, tips and more
Saranas Announces Over 1,200 Patients Treated with the Early Bird® Bleed Monitoring System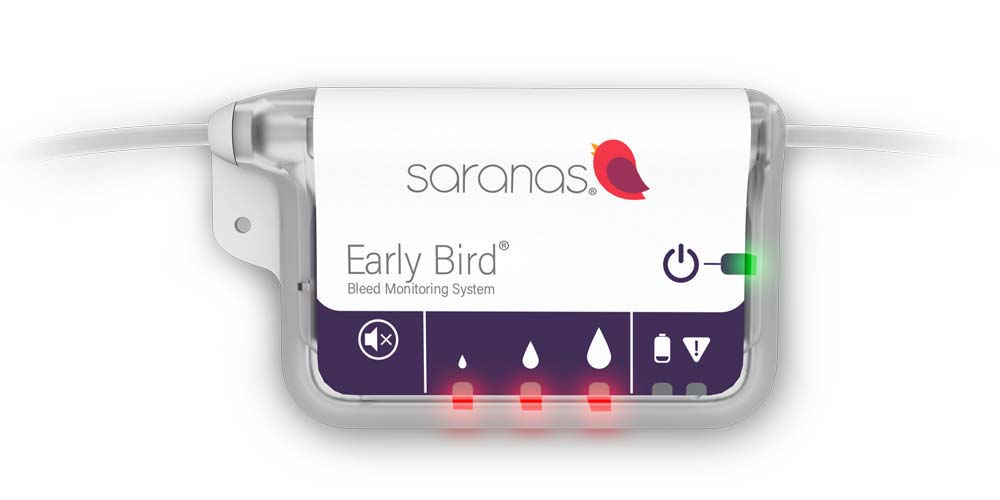 Saranas, Inc. announced that over 1,200 patients have been treated with the Early Bird® Bleed Monitoring System, the first and only FDA-approved bleed detection system. The Early Bird was launched in 2019 following a De Novo classification by the U.S. Food and Drug Administration. The device monitors and detects endovascular bleed complications through a novel application of bioimpedance sensors.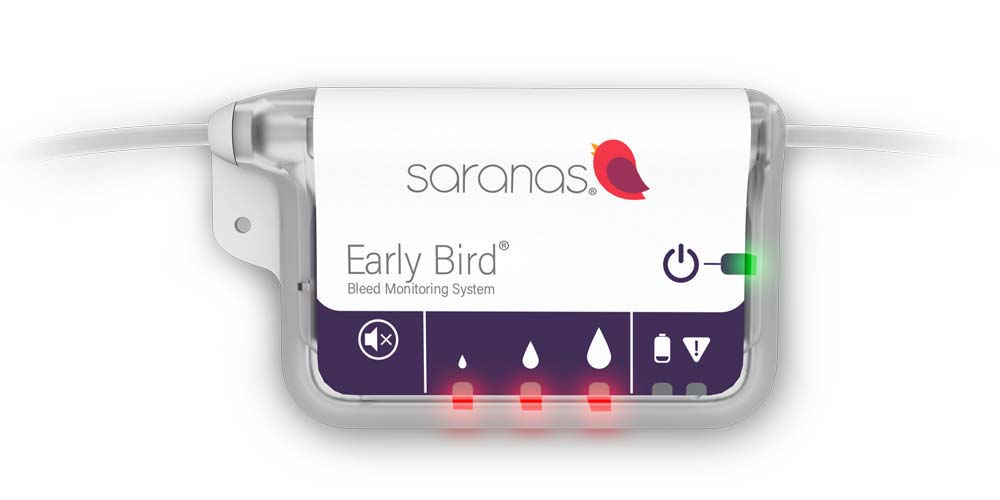 "Compared to the current paradigm of waiting for symptoms, which could take hours to develop, the Early Bird allows physicians to detect bleeding in real-time and take the necessary actions quickly to protect the outcomes of the procedure and aid recovery for the patient," stated Dr. Philippe Genereux, interventional cardiologist and Director of the Structural Heart Disease Program at Morristown Medical Center, Morristown, NJ. "We have been using it in our clinical practice for over two years, and its design of incorporating a fully functional introducer sheath with bleed detection allows for seamless integration into high-risk, interventional cardiovascular procedures."
"We have established a new standard of care for bleed monitoring during endovascular procedures, which not only helps to reduce intra- and post-procedural complications, but improve the patient experience," said Saranas Interim CEO Kim Rodriguez. "The adoption of the Early Bird system is a testimony to physicians embracing the benefits of early bleed detection for their patients and practice."
"We implemented the Early Bird as part of our post-procedure protocol and have seen a significant reduction in bleeding in our TAVR patients," stated Dr. Hursh Naik, Chief of Cardiology and Director of Structural Heart Disease at St. Joseph's Medical Center in Phoenix, AZ. "Our staff embraced the Early Bird as it has become a critical component in the continuity of care for our patients, enabling our bleed management team to quickly identify and manage a bleeding complication. We have not only improved our TAVR outcomes but enhanced the patient experience as well."
The Early Bird Bleed Monitoring System includes a bleed detection array with integrated electrodes in a fully functional vascular access sheath. It is designed to measure changes in bioimpedance to detect and monitor bleeding from vessel injury during endovascular procedures, such as a transcatheter aortic valve replacement (TAVR), mechanical circulatory support (MCS) device placement, or other complex endovascular interventions, where the femoral artery or vein is used to obtain vascular access. Visual and audible indicators on the Early Bird notify the clinician of the onset and progression of bleeding events. In the FIH clinical study, bleed detection with the Early Bird was compared with a CT scan, the gold standard, and level of agreement was nearly perfect with 100% sensitivity1.
Approximately one in every five patients will experience a bleeding complication during large-bore endovascular procedures including TAVR, endovascular aneurysm repair (EVAR), and percutaneous MCS2. The average cost of a single bleeding complication incident across these large-bore procedures is approximately $18,000 with an estimated $729 million cost on the healthcare system.
About Saranas, Inc.
Saranas, Inc. is a privately held Houston-based medical device company focused on improving patient outcomes through early detection and monitoring of internal bleeding complications. The company's patented Early Bird Bleed Monitoring System for vascular access procedures enables physicians to mitigate downstream consequences by addressing bleeding complications immediately, improving patient outcomes, and lowering healthcare costs. For more information, please visit www.saranas.com.
See Full Press Release at the Source: Saranas Announces Over 1,200 Patients Treated with the Early Bird® Bleed Monitoring System
---
Press Release by: Saranas, Inc.
---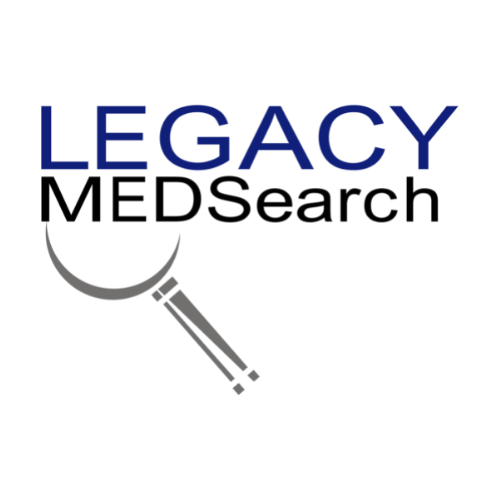 Legacy MedSearch has more than 35 years of combined experience recruiting in the medical device industry. We pride ourselves on our professionalism and ability to communicate quickly and honestly with all parties in the hiring process. Our clients include both blue-chip companies and innovative startups within the MedTech space. Over the past 17 years, we have built one of the strongest networks of device professionals ranging from sales, marketing, research & , quality & regulatory, project management, field service, and clinical affairs.
We offer a variety of different solutions for hiring managers depending on the scope and scale of each individual search. We craft a personalized solution for each client and position with a focus on attracting the best possible talent in the shortest possible time frame.
Are you hiring?
Contact us to discuss partnering with Legacy MedSearch on your position.
Begin your legacy now. We are your medtech and medical device talent advisory firm.