Medical device and MedTech insights, news, tips and more
SI-BONE, Inc. Surpasses 20,000 Surgeries With Triangular iFuse Implant System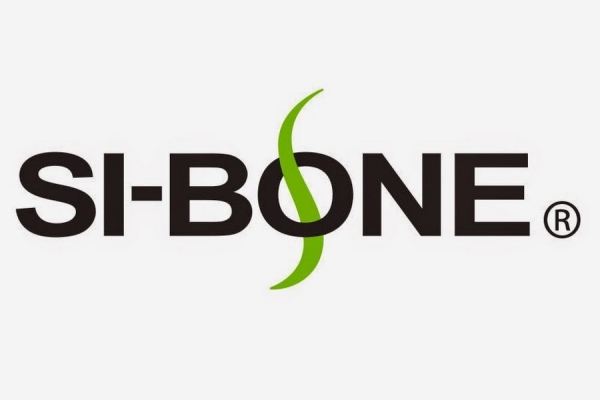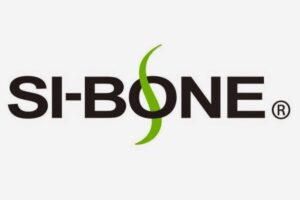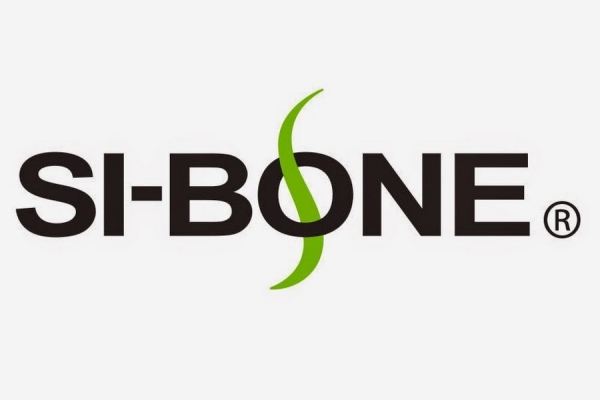 SAN JOSE, Calif., May 3, 2016 /PRNewswire/ — SI-BONE, Inc., a medical device company that pioneered the use of the iFuse Implant System® ("iFuse"), a minimally invasive surgical (MIS) device indicated for fusion for certain disorders of the sacroiliac (SI) joint, announced that iFuse has now been used in over 20,000 procedures worldwide by more than 1,100 surgeons since its initial launch in early 2009.  iFuse procedure growth has been driven most recently by the extensive body of clinical evidence published over the past several years that has helped influence payors such as Medicare, Medicaid, Blue Cross Blue Shield ofMichigan, Geisinger, Kaiser Permanente and United Healthcare to cover the procedure.  There are currently 40 iFuse peer-reviewed publications including 2 randomized controlled trials, long-term results from a large, multicenter prospective study, numerous single center and multi center studies including several with up to 4.5- and 5-year follow-up as well as several economic studies showing iFuse is cost effective and cost saving.

iFuse is the only commercially available SI joint fusion device in the U.S. with published evidence that demonstrates safety, effectiveness and economic benefits including two randomized studies. It is the only SI joint fusion product with a unique FDA cleared indication stating that clinical studies demonstrate improved pain, patient function and quality of life at 12 months post implantation. "iFuse is the SI joint product chosen by more surgeons and patients than any other.  iFuse is unique with respect to biomechanical stabilization and fusion characteristics of the SI joint, FDA cleared indications and of course, clinical evidence and based on these facts, some payors are pushing for an iFuse only coverage policy," said W. Carlton Reckling, M.D., Vice President of Medical Affairs at SI-BONE.  "If product selection is based on clinical evidence, why would any patient, surgeon, hospital or payor choose any product other than iFuse?"

In addition to strong demand in the United States, interest outside the US continues to grow.  iFuse was recently launched inAustralia during the Spine Society of Australia meeting in Melbourne last month and the first iFuse procedure in Australia was performed on May 3rd by Dr. Neil Cleaver of Gold Coast Spine in Gold Coast, New South Wales.  Previously, Dr. Cleaver had used sacroiliac joint screws manufactured by a large international orthopedic company.  iFuse is distributed in Australia and New Zealand by Device Technologies, a leading distributor of medical supplies and products since 1992.  Also, earlier this year, the first iFuse procedures were performed in Israel, Kuwait and Saudi Arabia and iFuse is now available in 25 countries including 21 inEurope and the Middle East.  In addition to increased demand by surgeons, payors are responding to the overwhelming amount of clinical evidence supporting iFuse and insurance coverage is gaining momentum.  49 out of 50 states now have Medicare coverage and commercial plans such as Blue Cross of Michigan are covering iFuse.

"20,000 procedures is a remarkable milestone and it's very gratifying to know that iFuse has helped so many people who were suffering from debilitating SI joint pain," said Jeffrey Dunn, President and CEO of SI-BONE.  "We will continue to focus on educating patients, physicians and payors about the benefits of iFuse as demonstrated by our extensive high quality clinical evidence in order to further increase awareness among patients, adoption among surgeons and coverage by payors to provide access to all appropriate iFuse candidates."

 
About SI-BONE, Inc.
SI-BONE, Inc. (San Jose, California) is a leading sacroiliac joint medical device company dedicated to the development of tools and products for patients with low back issues related to certain SI joint disorders.  The company develops, manufactures and markets minimally invasive products for the SI joint.  SI-BONE, Inc. received original 510(k) clearance in November 2008 from the Food and Drug Administration (FDA) to market its iFuse Implant System. The CE mark for European commercialization was obtained in November 2010.

The iFuse Implant System is a minimally invasive surgical option that uses titanium implants coated with a porous, titanium plasma spray (TPS) that acts as an interference surface, designed to help decrease implant motion, and allow for biological fixation to support long term fusion.  The iFuse Implant System is intended for sacroiliac fusion for conditions including sacroiliac joint dysfunction that is a direct result of sacroiliac joint disruption and degenerative sacroiliitis.  This includes conditions whose symptoms began during pregnancy or in the peripartum period and have persisted postpartum for more than 6 months.  Clinical studies have demonstrated that treatment with the iFuse Implant System improved pain, patient function, and quality of life at 12 months post-implantation.  There are potential risks associated with the iFuse Implant System.  It may not be appropriate for all patients and all patients may not benefit.  For information about the risks, visit: www.si-bone.com/risks.

SI-BONE and iFuse Implant System are registered trademarks of SI-BONE, Inc. ©2016 SI-BONE, Inc. All Rights Reserved. 9573.050316

SOURCE SI-BONE, Inc.
See More – Source: SI-BONE, Inc. Surpasses 20,000 Surgeries With Triangular iFuse Implant System – Expands
Begin your legacy now. We are your medtech and medical device talent advisory firm.