SI-BONE: New Positive Local Coverage Determination
Orthopedics and Spine February 8, 2016
SI-BONE, Inc., manufacturers of the iFuse Implant System, has announced that CGS Administrators, LLC (CGS) the Medicare Administrative Contractor (MAC) covering the states of Kentucky and Ohio has issued a positive local coverage determination (LCD) for MIS SI joint fusion. iFUse is a minimally invasive surgical (MIS) device indicated for fusion for certain disorders of the sacroiliac (SI) joint.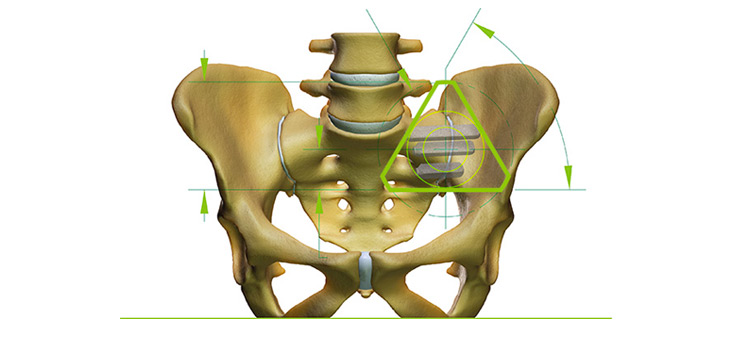 Asked about the main things that influenced the coverage decision, Michael Mydra, Vice President, Health Outcomes & Reimbursement, SI-BONE, told OTW, "We believe that our growing body of clinical evidence and formal professional society coverage recommendations from both the North American Spine Society (NASS) and the International Society for the Advancement of Spine Surgeons (ISASS) were instrumental in garnering the positive coverage decision. Additionally, the positive clinical evidence and professional society coverage recommendations have helped MIS SI joint fusion gain utilization among physicians and credibility among payors."
Regarding improvements in pain scores, he noted, "One-year results from two prospective clinical trials demonstrated significant improvements in pain, patient function and quality of life that were maintained to 12 months in more than 250 subjects. The first clinical trial, INSITE, was a prospective, multi center, RCT designed to compare SI joint fusion with iFuse versus non-surgical management. One-year results reported a 52-point reduction in SI joint pain in the surgical group at six-months on the Visual Analog Scale, compared with a 12.2-point decrease in the non-surgical management group. Patients treated with the iFuse reported a nearly 50% reduction in their scores, compared to a less-than-10% decrease in the non-surgery group. In a second multi center prospective single arm clinical trial, SIFI, pain improved from 79.8 at baseline to 30.0 and 30.4 at 6 and 12 months, respectively."
Source: SI-BONE: New Positive Local Coverage Determination | Orthopedics This Week
by: Elizabeth Hofheinz, M.P.H., M.Ed.
AUTHOR - Authorship Credit Noted Above
SHARE