St. Jude Medical Stroke Prevention Device Recommended for FDA Approval
Surgery and Surgical Robotics May 26, 2016
A group of doctors convened by the Food and Drug Administration decided Tuesday that a new St. Jude Medical heart device to prevent strokes appears safe and effective, after more than 13 years of U.S. clinical research for the Minnesota-invented gadget.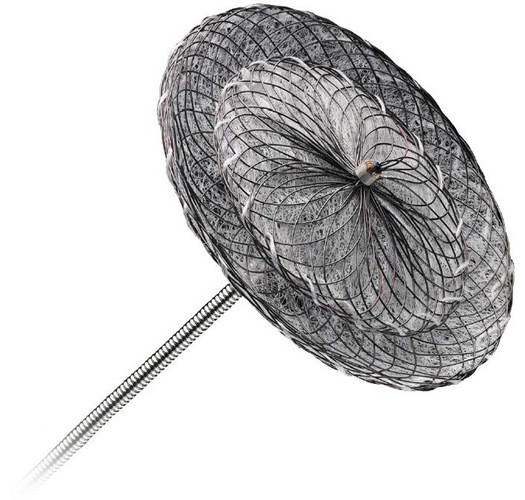 By a 15-1 vote, the doctors on the panel said Tuesday that the long-running study showed a "reasonable assurance" that the Amplatzer PFO Occluder is safe for use. The same panel voted 11-5 that the device's benefits outweigh its risks, and 9-7 that it is effective for its intended use.
The wire-mesh device is intended to help prevent recurring ischemic strokes in people who have had at least one other unexplained stroke in the past and who have a hole between the upper chambers of their heart known as a patent foramen ovale (PFO). The only other therapy available today for PFO-related stroke is lifelong medical management with anti-platelet drugs or blood thinners.
"We've searched long and hard for new ways to prevent the risk of recurrent strokes in patients with a PFO, as these strokes can often be debilitating. For these patients, closure with the Amplatzer PFO Occluder is an important treatment option, and today is an important step toward approval of this technology in the United States," St. Jude Medical Chief Medical Officer Dr. Mark Carlson said via e-mail.
At an estimated cost of $5,000 per device, PFO occluders could comprise an annual market opportunity between $200 million and $350 million for St. Jude, depending on adverse-event rates, Wells Fargo analyst Larry Biegelsen wrote in a note to investors last week. St. Jude, which is in the process of being acquired by Abbott Laboratories, had $5.5 billion in revenue last year.
Read More – Source: St. Jude Medical's stroke prevention device recommended for FDA approval – StarTribune.com
By Joe Carlson Star Tribune
AUTHOR - Authorship Credit Noted Above
SHARE