Medical device and MedTech insights, news, tips and more
Tack Endovascular System Receives FDA Approval for Below-the-Knee Post-Angioplasty Dissection Repair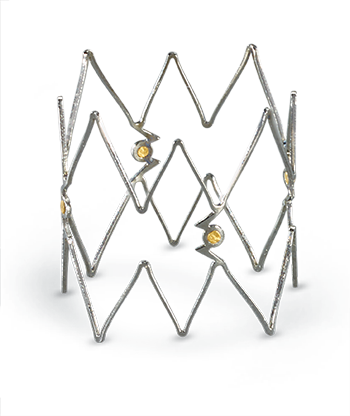 Intact Vascular, Inc., a developer of medical devices for minimally invasive peripheral vascular procedures, today announced it received U.S. Food and Drug Administration (FDA) approval for the Tack Endovascular System (4F), a novel, minimal metal implant for precision dissection repair in the mid/distal popliteal, tibial and/or peroneal arteries.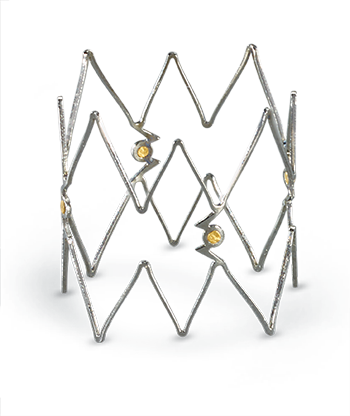 Regulatory approval was based on data from Intact Vascular's Tack Optimized Balloon Angioplasty II BTK (TOBA II BTK) clinical trial, notably the first study to enroll patients with advanced disease below-the-knee and 100% dissected vessels. The TOBA II BTK study enrolled patients suffering from critical limb ischemia (CLI), a condition associated with high rates of amputation and mortality.1 Data from the trial was presented in a late-breaking scientific session at the 2019 VIVA conference.
"Patients who have progressed to a CLI diagnosis frequently endure debilitating pain, even at rest, infected foot ulcers, and are at an increased risk for amputation," commented George Adams, M.D., M.H.S., Director of Cardiovascular and Peripheral Vascular Research, UNC Rex Hospital, Raleigh, North Carolina and Co-Principal Investigator of the TOBA II BTK trial. "This is a complex patient population that historically had limited treatment options. The Tack implants deliver a much-needed solution that effectively restores blood flow, promotes healing and preserves limbs."
The prospective, multicenter, single-arm TOBA II BTK study met all primary endpoints with 100% acute dissection resolution and 73.8% of wounds healed or improved at six months. Results demonstrated 95.7% K-M amputation-free survival, 87.3% K-M target lesion patency with significant improvement in toe-brachial index (TBI) and 92.0% K-M freedom from clinically driven reintervention.
Additional Co-Principal Investigators for the trial included Patrick Geraghty, M.D., Professor of Surgery and Radiology at the Washington University School of Medicine in St. Louis, Missouri, and Andrej Schmidt, M.D., Division of Interventional Angiology, University Hospital Leipzig, Germany.
"The TOBA II BTK trial was very well-designed and the first to investigate a permanent vascular implant for treatment of post-angioplasty dissections in small vessels," stated Dr. Geraghty. "FDA approval of the Tack (4F) implant marks a significant advancement in treatment of CLI, and I am pleased to have this pioneering technology available going forward."
"We are thrilled to have the first peripheral vascular implant approved in the U.S for below-the-knee interventions," remarked Bruce Shook, Intact Vascular's President and CEO. "We will be working closely with our customers to implement a careful introduction of the Tack (4F) implant to those centers with the most pronounced need during this unprecedented time of stress on our healthcare system."
See Full Press Release: Tack Endovascular System® Receives FDA Approval for Below-the-Knee Post-Angioplasty Dissection Repair | Business Wire
---
Written by: INTACT VASCULAR, INC.
---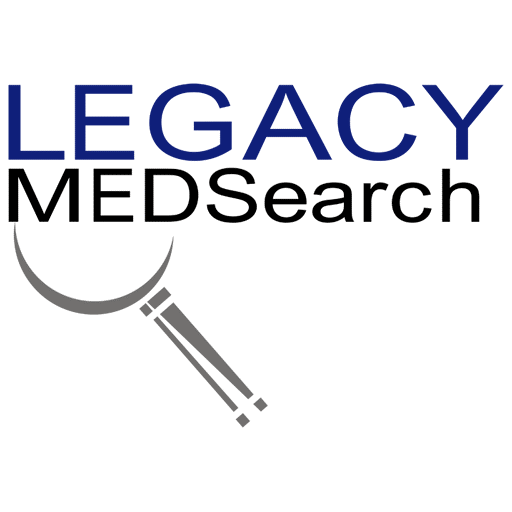 Legacy MedSearch has more than 30 years of combined experience recruiting in the medical device industry. We pride ourselves on our professionalism and ability to communicate quickly and honestly with all parties in the hiring process. Our clients include both blue-chip companies and innovative startups within the MedTech space. Over the past 10 years, we have built one of the strongest networks of device professionals ranging from sales, marketing, research & , quality & regulatory, project management, field service, and clinical affairs.
We offer a variety of different solutions for hiring managers depending on the scope and scale of each individual search. We craft a personalized solution for each client and position with a focus on attracting the best possible talent in the shortest possible time frame.
Are you hiring?
Contact us to discuss partnering with Legacy MedSearch on your position.
Begin your legacy now. We are your medtech and medical device talent advisory firm.