Meet the Legacy MedSearch Team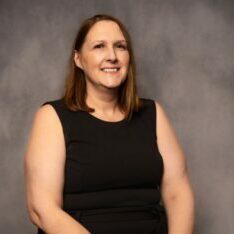 Joy joined the Legacy MEDSearch team in 2008 and was elevated to a Practice Leader in 2012. Her dedication to working with people started over 25 years ago when she served in the Air Force, then moved to attain her BA in Psychology, and her Master's degree in Human Resources. She has more than 25 years of experience in executive recruitment and has placed thousands of people in her storied career.
As a National Practice Leader and one of the best in the business, Joy is truly the backbone of the company. Joy not only works on a large variety of roles, from all levels of seniority and every area of the medical device industry but is also a massive support to the rest of her team. Joy takes time to work with the newest members of the team and goes above and beyond to help with any new initiatives in the office. She is also, quietly, the most competitive person in the office and seems to win nearly every contest held by sheer determination.
Joy truly finds happiness in her job, often telling people she cannot believe she is paid to talk to and help the driven people of the MedTech industry. Founder Paula Rutledge has said that Joy is the most inspirational person she has ever met: strong praise considering the talented people in her world. Joy is a gem. If you are fortunate enough to work with her, know that you have found a friend.
Fun fact: Outside of work, Joy enjoys spending time with her wonderful children and grandchildren.
Begin your legacy now. We are your medtech and medical device talent advisory firm.