Meet the Legacy MedSearch Team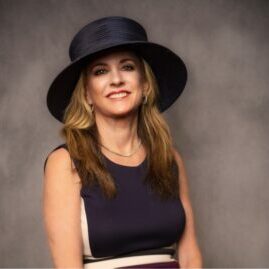 Paula founded Legacy MedSearch in 2005 after a 22 year career as a prominent medical device sales executive within leading Medical Device companies as Johnson & Johnson, Synthes, Zimmer Spine, and GE Healthcare.
Paula is a true entrepreneurial pioneer; seizing an opportunity to leverage her firsthand, professional experience selling orthopedic, spine, and imaging/navigation products. With her deep-rooted industry relationships and innate passion for people, she developed the Legacy MedSearch Executive Search approach and has successfully placed thousands of Medical Device professionals.
When Paula isn't talking about implantable devices, surgical navigation, ablation, robotics and disruptive surgical devices, she'll probably just then be writing about it. Throughout the years, Paula has contributed over 120 works of Interview Prep, Resume Review, and Executive Hiring, How To literature to the industry, but in the off chance she actually leaves the office at a decent hour, you can be sure you'll find her spending quality time with her family.
Fun Fact! Paula is inordinately proud of her 4 children and their spouses; is a terrible but optimistic golfer and advocates for Alzheimer's research in her position on the Board of Directors of the Central Florida Chapter, which incorporates 44 of Florida's 67 counties. Committed to raising $1M for Alzheimer's research in 2022, she wears hats and is chairing a major fundraising event in honor of her mom, Jean, who owned and wore 300 hats prior to succumbing to the disease in 2019. Should you, or a family member have interest or concerns about Alzheimer's, now affecting one in three people over the age of 60- feel free to reach out to her. The cure is within our grasp and lifetime with proper resources.
Begin your legacy now. We are your medtech and medical device talent advisory firm.