Meet the Legacy MedSearch Team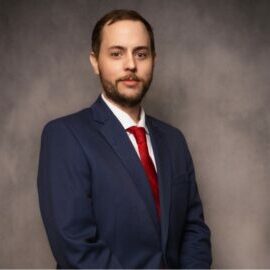 Sean joined the Legacy MEDSearch team in 2018, with a background in B2B Sales with Sprint's enterprise division. Sean hit the ground running recruiting at Legacy. He quickly became an indispensable member of the Legacy team with his upbeat attitude, spirit for competition, and knack for finding all-star candidates for even the hardest to fill searches. He believes his best conversations are with perfect strangers and welcomes the opportunity to connect with anyone and everyone.
Sean is an avid sports fan of nearly every discipline. From standards like football and basketball to equestrian events and curling, he is invigorated by the thrill of competition.
Fun fact! Sean's wife is also an expert in the recruiting field, and he has a four-year-old daughter.
Begin your legacy now. We are your medtech and medical device talent advisory firm.