Medical device and MedTech insights, news, tips and more
The First Baby With 3 Genetic Parents is Created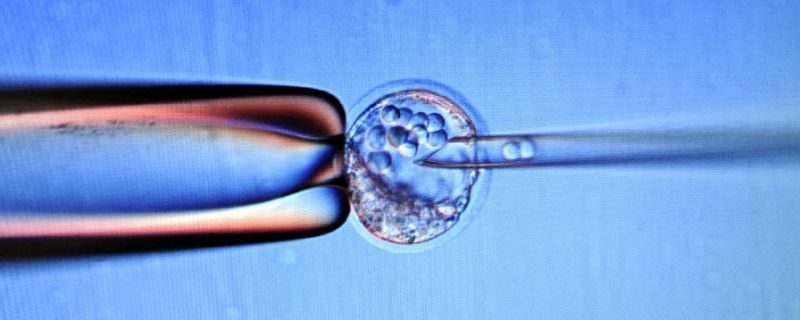 A doctor who treats infertility in New York City says he has helped a couple have the first baby purposefully created with DNA from three different adults.
John Zhang of the New Hope Fertility Center in Manhattan traveled to Mexico earlier this year to perform a procedure for a couple from Jordan that enabled them to have the baby in May, according to a clinic spokesman.
Zhang performed the procedure in the hopes of helping the couple, who the clinic declined to identify, have a healthy baby. The couple had lost their first two children to Leigh syndrome, an inherited neurological disorder.
The idea of creating babies this way to help prospective parents who come from families plagued by genetic disorders has long been controversial. In February, a 12-member panel assembled by the National Academies of Sciences, Engineering and Medicine outlined a plan for how scientists could ethically pursue the research.
The Food and Drug Administration had requested the report after two other groups of U.S. scientists asked for permission to try. Despite the report, the FDA said Congress had prohibited the agency from allowing the procedure. In response to the latest development, the FDA reiterated that position in an email to NPR.
That prohibition had prompted Zhang to travel to Mexico, according to the clinic.
The baby's birth prompted both praise and criticism. Some infertility experts welcomed the development as a potentially important step for women carrying genetic disorders.
"This work represents an important advancement in reproductive medicine," said Owen K. Davis, president of the American Society for Reproductive Medicine, in a written statement.
Zhang plans to present the details of the case at the society's meeting next month in Salt Lake City.
Some scientists said the move was irresponsible because not enough research had been done to know whether it was safe.
"This is a troubling development on a number of levels," wrote Paul Knoepfler, a cell biologist at the University of California, Davis, in an email to NPR. "It could have gone wrong in any number of ways and still could."
Others fear the move could open the door to the creation of so-called designer babies, in which parents try to pick and choose the traits of their children.
"This is entrepreneurial reproductive technology at its most unethical and irresponsible," wrote David King, who heads the genetic watchdog group Human Genetics Alert in London, in an email. "When are the world's governments going to stop rogue scientists crossing crucial ethical lines?"
Read Full Article – Source: New York Fertility Doctor Says He Created Baby With 3 Genetic Parents : The Two-Way : NPR
Author – ROB STEIN
Begin your legacy now. We are your medtech and medical device talent advisory firm.