The Legacy MEDSearch Layoff Survival Guide
Resource Library January 20, 2023
As the economy slows, layoffs, unfortunately, become more common. It's never easy to be laid off, but our team has a couple of tips to share to help you recover quickly and find a new role that is right for you.
Stay calm and focused.
It can be hard to stay calm in an overwhelming and unexpected situation, like being laid off, but it is important to do so. If you are being laid off, focus on taking care of business. Ask about a severance package, unused paid time off, and any services they might be providing to laid-off employees. Remember, keep your cool. Most laid-off workers are eligible for rehire, so don't burn any bridges in case you want to come back, and also so you can use your boss as a reference as you re-enter the job market!
Give yourself some space to be sad but limit it.
Layoffs are upsetting! It is okay to give yourself time to be sad about the abrupt change to your life. Just make sure once you take the time to process the layoff, you don't let it discourage you from finding your next great opportunity.  
Connect, tell others you are searching for a new role.
We're more connected today than at any other point in history. We have connections in our town, at old workplaces, and connections on LinkedIn who we may have never even met in person! Always reach out to those around you. Hiring Managers love recommendations, and it can be easier to get an interview if you already have a good relationship with someone there. Also, make sure you follow any companies you are interested in on LinkedIn and sign up for Google notifications for job titles you are interested in!
Maintain a schedule.
It's easy to get off a schedule when you're not working, but keeping a consistent daily schedule will help you stay on track to finding a new job! Instead of signing on for your 9-5 role, picture you are signing on to work for yourself. Work on your resume, read interview guides (check out ours here), and apply to postings!
Update your resume.
Updating your resume might sound like a given when starting your new job search, but we want to encourage you to dig a little deeper than updating your years of experience and title. Look back through your previous roles. What skills have you learned at each that you can list? What new certifications have you picked up in recent years? Do any of your references need to be updated?
Look at your resume with fresh eyes, and always ask for help! Having a previous co-worker or friend look over your resume can help you find mistakes you might have otherwise missed!
Stay positive!
If you were recently laid off, make sure you keep a positive attitude while you look for your next role. You never know, you might find a new job you are even happier at!
If you were recently laid off, we would love to help you find your next opportunity and provide resources to aid your job search. Send us an updated copy of your resume here! 
---
Written by: Melissa King
---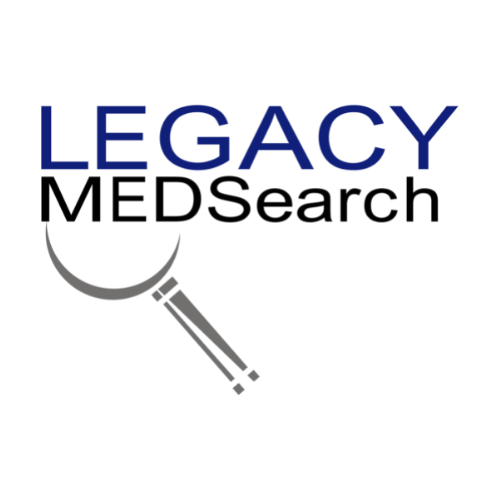 Legacy MedSearch has more than 35 years of combined experience recruiting in the medical device industry. We pride ourselves on our professionalism and ability to communicate quickly and honestly with all parties in the hiring process. Our clients include both blue-chip companies and innovative startups within the MedTech space. Over the past 17 years, we have built one of the strongest networks of device professionals ranging from sales, marketing, research & , quality & regulatory, project management, field service, and clinical affairs.
We offer a variety of different solutions for hiring managers depending on the scope and scale of each individual search. We craft a personalized solution for each client and position with a focus on attracting the best possible talent in the shortest possible time frame.
Are you hiring?
Contact us to discuss partnering with Legacy MedSearch on your position.
AUTHOR - Authorship Credit Noted Above
SHARE