Medical device and MedTech insights, news, tips and more
Thermedical's Groundbreaking SERF Ablation System Earns FDA's Breakthrough Device Designation

Thermedical®, a developer of thermal-ablation medical systems to treat ventricular tachycardia (VT), today announced that it has received Breakthrough Device Designation from the U.S. Food & Drug Administration (FDA) for its Saline Enhanced Radiofrequency (SERF) Ablation system and Durablate® catheter. The FDA Breakthrough Devices Program is intended to help patients receive more timely access to technologies that provide for more effective treatment or diagnosis of life-threatening or irreversibly debilitating diseases or conditions.
Ventricular tachycardia, which is an abnormally rapid heart rhythm, is a leading cause of sudden cardiac death worldwide. Sudden cardiac death kills 325,000 U.S. adults annually, more than any other natural cause.
"Today, an estimated one million people who develop, or are likely to develop VT annually, have limited options for effective treatment and often suffer a very poor quality of life," said Roy Tanaka, member of Thermedical's board of directors. "Thermedical's ablation technology will be transformational in clinical electrophysiology. It offers the potential for an entirely new therapy that could replace the standard-of-care treatment for VT."
Implantable Cardioverter Defibrillators (ICD), which are electronic devices that constantly monitor a patient's heart rhythm, are the current treatment for patients suffering from VT; however, this approach does not stop the progression of the disease or provide a cure. In addition, ICDs can be costly and painful. During a VT episode, the ICD delivers energy to the heart muscle via a powerful shock or antitachycardia pacing to help the heart beat normally again. Today, VT patients with ICDs and who experience persistent VT episodes may be treated with conventional RF ablation – a lengthy procedure with a moderate success rate of approximately 50 percent1.
Thermedical's SERF ablation system provides a new form of biological heat transfer that is 20 times more effective at transferring heat than conventional ablation methods. Compared to conventional VT ablation catheters, the Durablate catheter can accurately control the ablation size and treat tissue that is deeper in the heart wall, which is where life-threatening arrhythmias that cause VT are often located.
According to William G. Stevenson, M.D., professor of medicine at Vanderbilt University Medical Center, and a principal investigator in the SERF VT Early Feasibility Study (EFS), "Preliminary results are encouraging. I am optimistic that this therapy will offer new hope for patients with VT who have failed all other therapeutic options."
The SERF VT EFS is a groundbreaking, single-arm observational study designed to evaluate the safety and effectiveness of the Durablate catheter to treat VT. The trial is underway in the U.S. and Canada.
"We are pleased to have the FDA recognize the novelty and potential for our therapeutic approach in treating VT as a breakthrough technology and look forward to a continued productive relationship with FDA to expedite access to patients who have few to no therapeutic options," said Trena Depel, vice president of clinical, regulatory and quality at Thermedical.
See Full Press Release: Thermedical's Groundbreaking SERF Ablation System Earns FDA's Breakthrough Device Designation | Business Wire
---
Written by: Thermedical 
---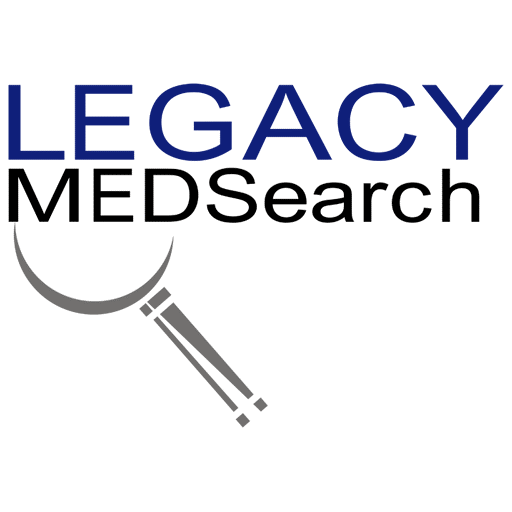 Legacy MedSearch has more than 30 years of combined experience recruiting in the medical device industry. We pride ourselves on our professionalism and ability to communicate quickly and honestly with all parties in the hiring process. Our clients include both blue-chip companies and innovative startups within the MedTech space. Over the past 10 years, we have built one of the strongest networks of device professionals ranging from sales, marketing, research & , quality & regulatory, project management, field service, and clinical affairs.
We offer a variety of different solutions for hiring managers depending on the scope and scale of each individual search. We craft a personalized solution for each client and position with a focus on attracting the best possible talent in the shortest possible time frame.
Are you hiring?
Contact us to discuss partnering with Legacy MedSearch on your position.
Begin your legacy now. We are your medtech and medical device talent advisory firm.