Titan Medical's Sport Robotic System Nearing Commercialization
Surgery and Surgical Robotics January 3, 2019
Titan Medical Inc., a medical device company focused on the design and development of a robotic surgical system for application in minimally invasive surgery, announces that it has completed the system engineering confidence build for all components of its single-port robotic surgery system. This accomplishment highlights the completion of a new camera system along with the design enhancements of both the surgeon workstation and the patient cart, the two primary components of the system. The engineering confidence build reflects all significant improvements inspired by the Company's preclinical experience. A video highlighting the system enhancements is available on the Company's website here.
"I extend congratulations to Dr. Perry Genova, our Senior Vice President of Research and Development, and our engineering team for achieving this significant development milestone on an aggressive schedule during the fourth quarter of 2018," said David McNally, president and chief executive officer of Titan Medical. "We are proud of their accomplishments and are thrilled with our substantial progress in 2018, and note that timely completion of this build is a critical step in preparation to file for regulatory clearances in the U.S. and the European Union. We are also grateful to the visionary surgeons who performed 45 preclinical studies with our earlier SPORT system prototype, including 14 different procedures within four surgical disciplines, providing key input to our design team. As a result, our single-port robotic system now incorporates multiple important and patent-pending enhancements specifically intended to improve surgical performance and ease of use, which will better position us in the rapidly-expanding surgical robotics market."
Mr. McNally added, "We welcome viewers to our website where we have posted video of the SPORT system enhancements, which include a completely redesigned unique dual-camera system with a 3D high-definition steerable endoscopic camera for use during surgery, as well as a 2D high-definition wide-angle camera integrated into the camera insertion tube for visualization of instrument insertions, which also serves as a backup camera for safety. The engineering team has also designed a more compact and significantly lighter patient cart, with a reduced footprint designed to optimize portability, minimize set-up time and facilitate unencumbered assistance of surgical staff at the patient bedside. Further, we have improved the surgeon interface at the workstation with a more comfortable handle design, a new 4K monitor and upgraded haptic feedback with image overlays to assist the surgeon with the positioning of the instruments for optimal performance. We are excited to move into 2019 with this next-generation single-port robotic surgical system, with a focus on meeting our regulatory milestones."
See Full Press Release at the Source: Titan Medical eyes 2019 for U.S., EU Sport robot submissions
---
Press Release by Titan Medical
---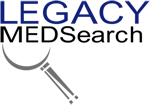 A Speciality Recruiting Firm Exclusively Servicing The Medical Device Industry
Legacy MedSearch has more than 30 years of combined experience recruiting in the medical device industry. We pride ourselves on our professionalism and ability to communicate quickly and honestly with all parties in the hiring process. Our clients include both blue-chip companies and innovative startups within the MedTech space. Over the past 10 years, we have built one of the strongest networks of device professionals ranging from sales, marketing, research & , quality & regulatory, project management, field service, and clinical affairs.
We offer a variety of different solutions for hiring managers depending on the scope and scale of each individual search. We craft a personalized solution for each client and position with a focus on attracting the best possible talent in the shortest possible time frame.
Are you hiring?
Contact us to discuss partnering with Legacy MedSearch on your position.
AUTHOR - Authorship Credit Noted Above
SHARE