TruMed Systems, Inc. Announces Launch of the AccuShelf Total Practice Inventory Management System, to Complement the AccuVax Vaccine Storage and Handling Solution
Diagnostics & Healthcare News May 6, 2020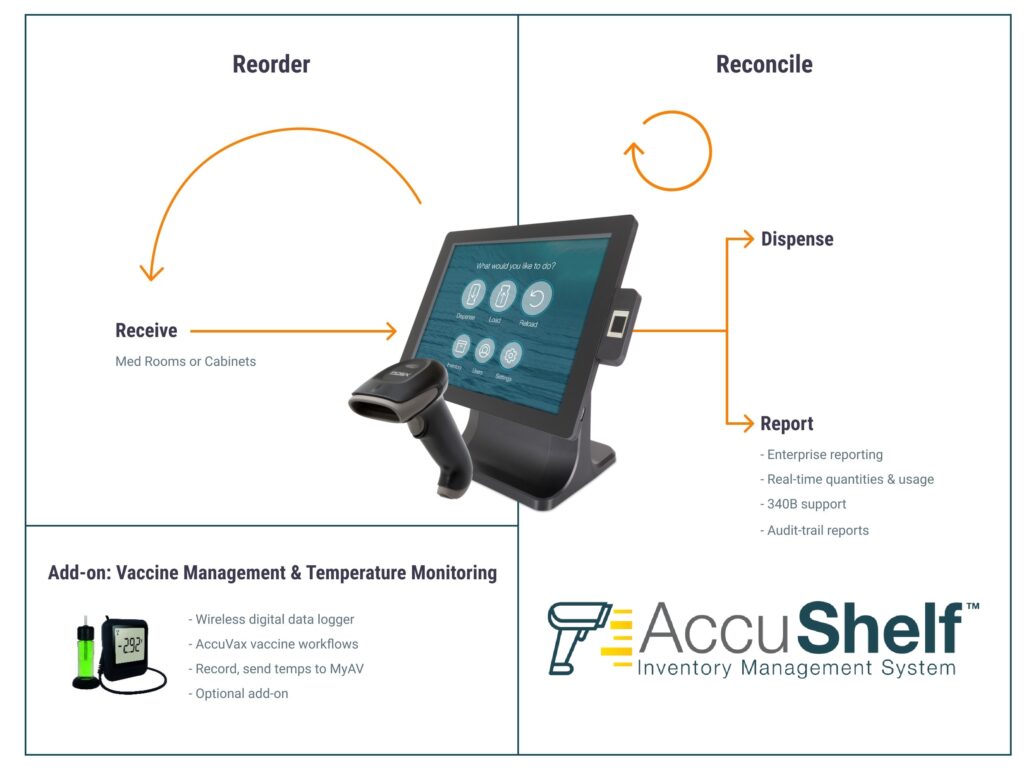 AccuShelf makes inventory control simple, from tracking of receiving items, to patient administration. The system utilizes an all-in-one touch screen PC system with an integrated biometric reader and a wireless barcode scanner to capture and record every medication dose with lot, and expiration. It tracks each dose to a specific patient and can communicate with compatible electronic health record systems for more accurate charge capture.
The AccuShelf system also helps reduces waste, loss, and discrepancies. The system automatically creates a full audit trail for each transaction and every dose administered and accurately reports inventory usage to an online portal. User-defined low inventory alerts assist in avoiding inventory stockouts which can affect patient care. AccuShelf also makes it easy to assign and perform cycle counts, ensuring real-time inventory on-hand totals and inventory traceability with reconciliation audit trails. This workflow dramatically simplifies end of month inventory reconciliation providing always accurate inventory.
AccuShelf also enhances patient safety as the touch screen provides users the ability to confirm medication dosage and alerts on expired or recalled products during dispense. Medication information visuals are displayed throughout workflows including package images, unit of dose icons, and custom labeling, for an additional layer of safety for validating the correct dose and administration method.
AccuShelf has several configurable options: The Temperature Monitoring (TM) module is designed to automate and meet CDC and VFC temperature logging compliance with wireless digital data loggers that can monitor and alert on any nearby cold storage unit. Another configurable option, important for many public health facilities, is the automated capture of 340B prescription data and built-in reporting, eliminating cumbersome and manual compliance efforts of separating inventory and tracking every dose by invoice, provider, and prescriber.
See Full Press Release: TruMed® Systems, Inc. Announces Launch of the AccuShelf™ Total Practice Inventory Management System, to Complement the AccuVax® Vaccine Storage and Handling Solution | Business Wire
---
Written by: TruMed Systems, Inc
---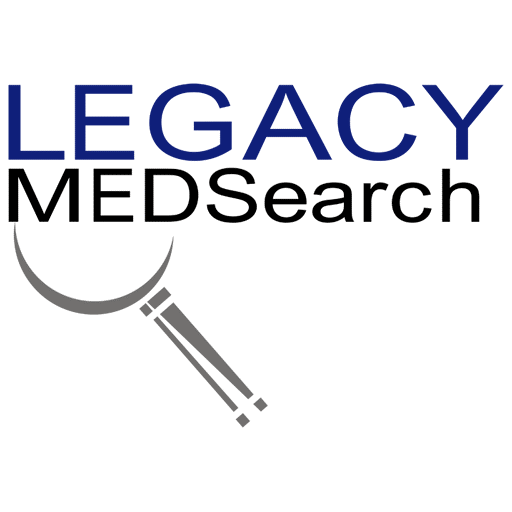 Legacy MedSearch has more than 30 years of combined experience recruiting in the medical device industry. We pride ourselves on our professionalism and ability to communicate quickly and honestly with all parties in the hiring process. Our clients include both blue-chip companies and innovative startups within the MedTech space. Over the past 10 years, we have built one of the strongest networks of device professionals ranging from sales, marketing, research & , quality & regulatory, project management, field service, and clinical affairs.
We offer a variety of different solutions for hiring managers depending on the scope and scale of each individual search. We craft a personalized solution for each client and position with a focus on attracting the best possible talent in the shortest possible time frame.
Are you hiring?
Contact us to discuss partnering with Legacy MedSearch on your position.
AUTHOR - Authorship Credit Noted Above
SHARE