Medical device and MedTech insights, news, tips and more
USMI Receives FDA Approval for New Robotic Surgery Device – The Canady Flex RoboWrist™

US Medical Innovations, LLC (USMI), a Biomedical and Life Science subsidiary of US Patent Innovations, LLC, announced today it has received FDA Approval for its Canady Flex RoboWrist™ to be used in open and laparoscopic procedures in the United States. The device is already approved and used in the Middle East, Europe, and Asia.
The Canady Flex RoboWrist (Flex RoboWrist) is a fully articulating motorized, 5mm hand-held surgical instrument available with a variety of end effectors including a hook, scissors, needle driver, and dissector offering 3 degrees of freedom and 360 degrees of rotation. The device includes a connector for the USMI XL-1000 electrosurgical generator, which allows the option of using the mono scissors or hook for electrosurgery.
The Flex RoboWrist is primarily intended for dissection, transection, and/or suturing of tissue during open, endoscopic and minimally-invasive surgical procedures such as laparoscopic, urologic, gynecologic, general and thoracic surgeries.
Jerome Canady, MD, FACS and CEO of US Medical Innovations, LLC, stated, "The Flex RoboWrist represents a significant advancement in laparoscopic surgical technology and will empower surgeons to achieve exceptional results and redefine the possibilities of laparoscopic surgical procedures. The flexible design provides motorized control of two movements that are essential to accessing surgical sites and laparoscopic suturing: bidirectional deflection and unlimited rotation of the distal jaws of the instrument."
Key features and benefits include exceptional precision, allowing surgeons to perform intricate procedures with utmost accuracy. This advanced robotic technology ensures precise movements, reducing the risk of human error and enhancing surgical outcomes. Flex RoboWrist is equipped with state-of-the-art automation and intelligent control systems, optimizing surgical workflows, and saving valuable time in the operating room. Surgeons can focus more on critical decision-making, while the device assists with repetitive tasks, ultimately improving overall efficiency.
The Canady Flex RoboWrist™ is also cost-effective, autoclavable up to 50 times and does not require the use of disposables.
For more information on US Medical Innovations' products and technology please visit: www.usmedinnovations.com.
FDA Clearance can be found at https://www.fda.gov/medical-devices/510k-clearances/november-2022-510k-clearances
About US Medical Innovations
US Medical Innovations, LLC (USMI), based out of Takoma Park, MD, is a privately held FDA registered life science and biomedical device company. USMI is dedicated to expanding the boundaries of plasma medicine by pioneering new technologies for the development of state-of-the-art medical devices that advance patient outcomes and improve human lives.
See Full Press Release at the Source: USMI Receives FDA Approval for New Robotic Surgery Device – The Canady Flex RoboWrist™
---
Press Release by: US Medical Innovations, LLC
---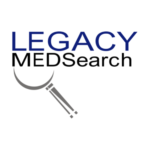 Legacy MedSearch has more than 35 years of combined experience recruiting in the medical device industry. We pride ourselves on our professionalism and ability to communicate quickly and honestly with all parties in the hiring process. Our clients include both blue-chip companies and innovative startups within the MedTech space. Over the past 17 years, we have built one of the strongest networks of device professionals ranging from sales, marketing, research & , quality & regulatory, project management, field service, and clinical affairs.
We offer a variety of different solutions for hiring managers depending on the scope and scale of each individual search. We craft a personalized solution for each client and position with a focus on attracting the best possible talent in the shortest possible time frame.
Are you hiring?
Contact us to discuss partnering with Legacy MedSearch on your position.
Begin your legacy now. We are your medtech and medical device talent advisory firm.