Medical device and MedTech insights, news, tips and more
Valencia Technologies Gains FDA Approval of eCoin® Therapy to Treat Urinary Urge Incontinence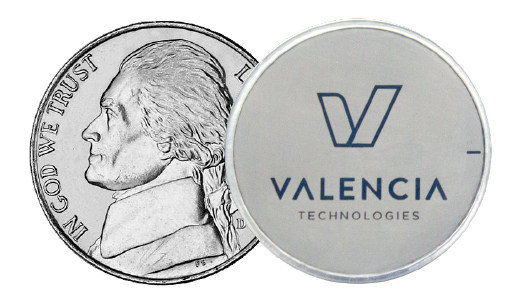 Valencia Technologies Corporation, a privately held company, announced that the U.S. Food and Drug Administration (FDA) has granted premarket approval (PMA) of its eCoin® leadless tibial neurostimulator for the treatment of urinary urge incontinence (UUI), which affects over 60% of patients who suffer from Overactive Bladder (OAB). FDA approval was supported by the efficacy and favorable safety profile demonstrated in the eCoin® pivotal trial.
eCoin® is a nickel-sized neurostimulator which is implanted subcutaneously in the lower leg during a minimally invasive, outpatient procedure utilizing a local anesthetic. eCoin® is the first implantable tibial nerve stimulator approved by the FDA. The eCoin® device contains a primary battery and once programmed, automatically delivers intermittent stimulation to the tibial nerve to reduce UUI symptoms. The device does not require ongoing patient management of a power source or a stepped programmer. The therapy is clinically different from more invasive sacral neuromodulation surgery which typically requires general anesthesia after a testing period as well as ongoing patient device management.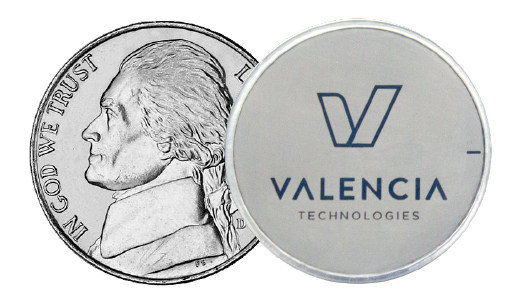 "This is a landmark approval for physicians and UUI patients as eCoin® is now the first and only implantable tibial nerve stimulator approved by the FDA," shared Jeff Greiner, Founder of Valencia. "eCoin® will facilitate a paradigm shift for UUI treatments by offering physicians an efficient option for implantation with high patient satisfaction. The simplicity and effectiveness of eCoin® will enable more patients to achieve the help they desperately need."
The revolutionary design of the eCoin® implantable device is leadless, meaning there are no fragile wires that need to be precisely tunneled to reach the intended nerve for therapy. Instead, the eCoin® device is implanted just above the ankle over the tibial nerve and its forgiving, dome-shaped stimulation field delivers regular stimulation to the nerve to calm the bladder and provide relief from bladder leakage.
The company expects to launch eCoin® commercially in March of 2022 with physician training beginning in April of 2022. Physicians interested in offering eCoin® therapy to their patients may register for eCoin® Physician Certification online using the eCoin® physician website at professionals.eCoin.us Patients are encouraged to visit Valencia's patient website at www.eCoin.us for more information about this novel therapy for UUI.
About Valencia Technologies Corporation
Valencia Technologies Corporation ("Valencia") is a private medical technology company located in Valencia, California. The company designed and manufactured its eCoin® device for the treatment of urinary urge incontinence (UUI).  Learn more about Valencia at www.valenciatechnologies.com or the eCoin® device at www.eCoin.us.
See Full Press Release at the Source: Valencia Technologies Announces FDA Approval of eCoin® Therapy to Treat Urinary Urge Incontinence
---
Press Release by: Valencia Technologies
---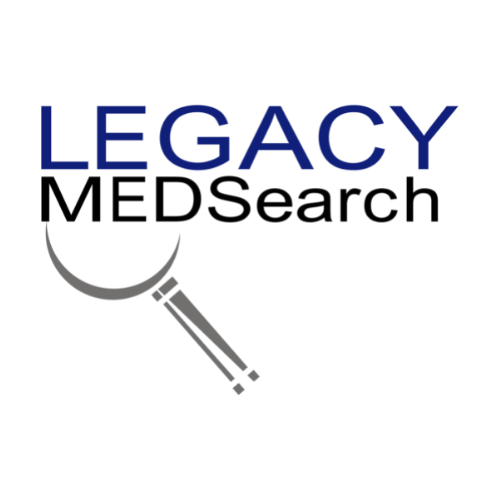 Legacy MedSearch has more than 30 years of combined experience recruiting in the medical device industry. We pride ourselves on our professionalism and ability to communicate quickly and honestly with all parties in the hiring process. Our clients include both blue-chip companies and innovative startups within the MedTech space. Over the past 10 years, we have built one of the strongest networks of device professionals ranging from sales, marketing, research & , quality & regulatory, project management, field service, and clinical affairs.
We offer a variety of different solutions for hiring managers depending on the scope and scale of each individual search. We craft a personalized solution for each client and position with a focus on attracting the best possible talent in the shortest possible time frame.
Are you hiring?
Contact us to discuss partnering with Legacy MedSearch on your position.
Begin your legacy now. We are your medtech and medical device talent advisory firm.