Medical device and MedTech insights, news, tips and more
VentFree Respiratory Muscle Stimulator Receives FDA Emergency Use Authorization for Use During COVID-19 Pandemic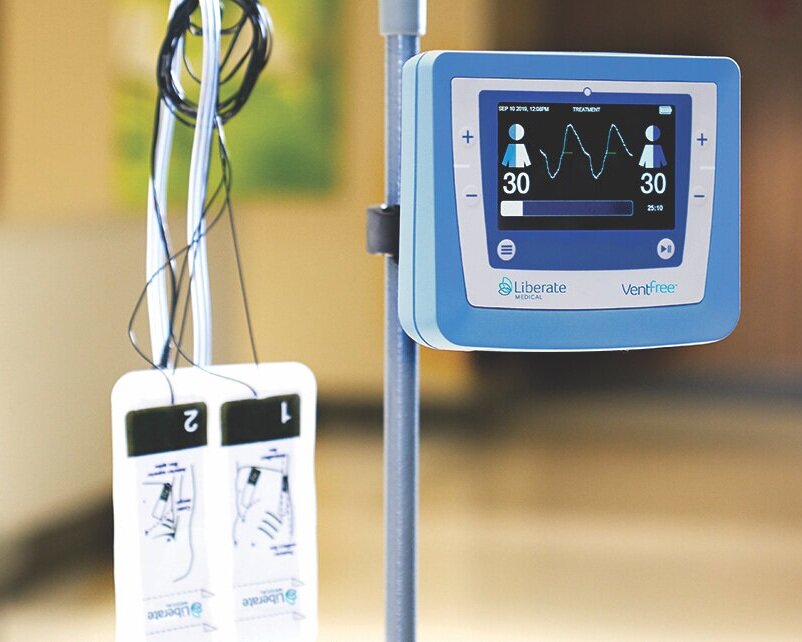 Liberate Medical today announced that it has received Federal Drug Administration (FDA) Emergency Use Authorization for its VentFree™ Respiratory Muscle Stimulator, intended to be used to reduce disuse atrophy of the abdominal wall muscles, which may reduce the number of days adult patients require mechanical ventilation, including those patients with COVID-19.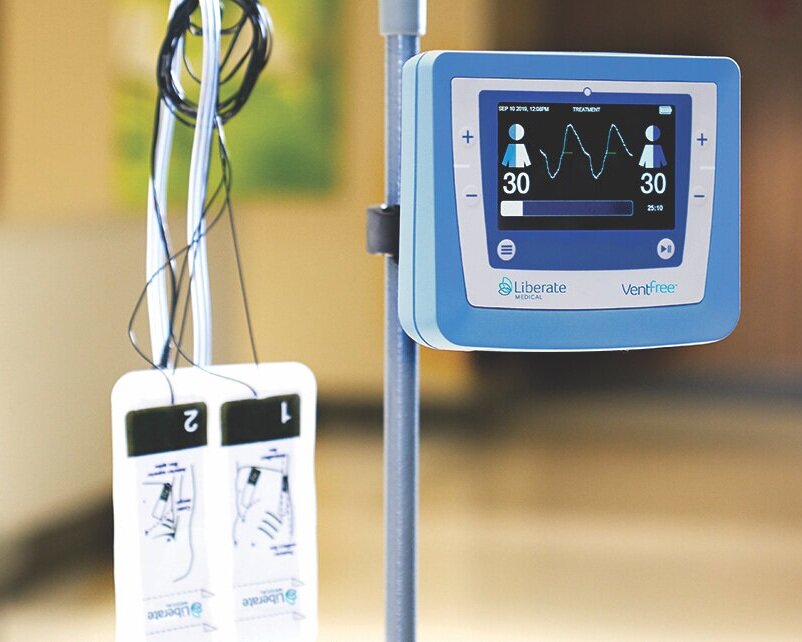 Reducing the time patients spend on mechanical ventilation may reduce the risks of prolonged mechanical ventilation, which include hospital acquired infections, deteriorated quality of life and death. Fewer days on ventilation may also increase the availability of ventilators during the COVID-19 pandemic.
Two pilot randomized controlled trials, recently completed in Europe and Australia, indicated that compared with placebo stimulation, the VentFree may reduce ventilation duration and ICU length of stay. Last year VentFree™ received FDA Breakthrough Device Designation and CE marking in the European Union.
"We are grateful to the FDA for recognizing the potential of VentFree and feel privileged to have the opportunity to help patients on mechanical ventilation during the COVID-19 pandemic," said Angus McLachlan PhD, co-founder and CEO of Liberate Medical.
Invasive mechanical ventilation commonly weakens the breathing muscles, increasing the need for further ventilator support. Current methods of respiratory muscle training cannot be used when patients are sedated or delirious, which is common among critically ill patients. The VentFree uses proprietary non-invasive neuromuscular electrical stimulation to contract the abdominal wall muscles in synchrony with exhalation during mechanical ventilation. These features enable treatment to begin from the early phase of mechanical ventilation, while patients are sedated or delirious, and continue until the patient is successfully weaned from mechanical ventilation.
Liberate Medical has been working with manufacturers in Minnesota, Ohio and Iowa to speed up production and distribution and expects VentFree™ devices to be immediately available to hospital ICUs nationwide.
See Full Press Release: VentFree™ Respiratory Muscle Stimulator Receives FDA Emergency Use Authorization for Use During COVID-19 Pandemic | Business Wire
---
Written by: Liberate Medical, LLC
---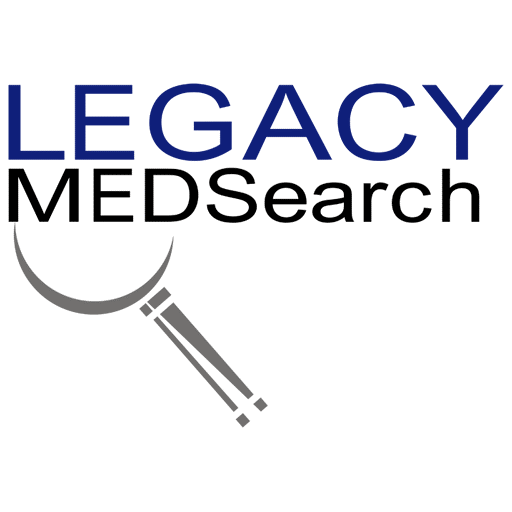 Legacy MedSearch has more than 30 years of combined experience recruiting in the medical device industry. We pride ourselves on our professionalism and ability to communicate quickly and honestly with all parties in the hiring process. Our clients include both blue-chip companies and innovative startups within the MedTech space. Over the past 10 years, we have built one of the strongest networks of device professionals ranging from sales, marketing, research & , quality & regulatory, project management, field service, and clinical affairs.
We offer a variety of different solutions for hiring managers depending on the scope and scale of each individual search. We craft a personalized solution for each client and position with a focus on attracting the best possible talent in the shortest possible time frame.
Are you hiring?
Contact us to discuss partnering with Legacy MedSearch on your position.
Begin your legacy now. We are your medtech and medical device talent advisory firm.