Medical device and MedTech insights, news, tips and more
VERO Biotech Receives FDA Approval of its Third Generation Tankless Inhaled Nitric Oxide Delivery System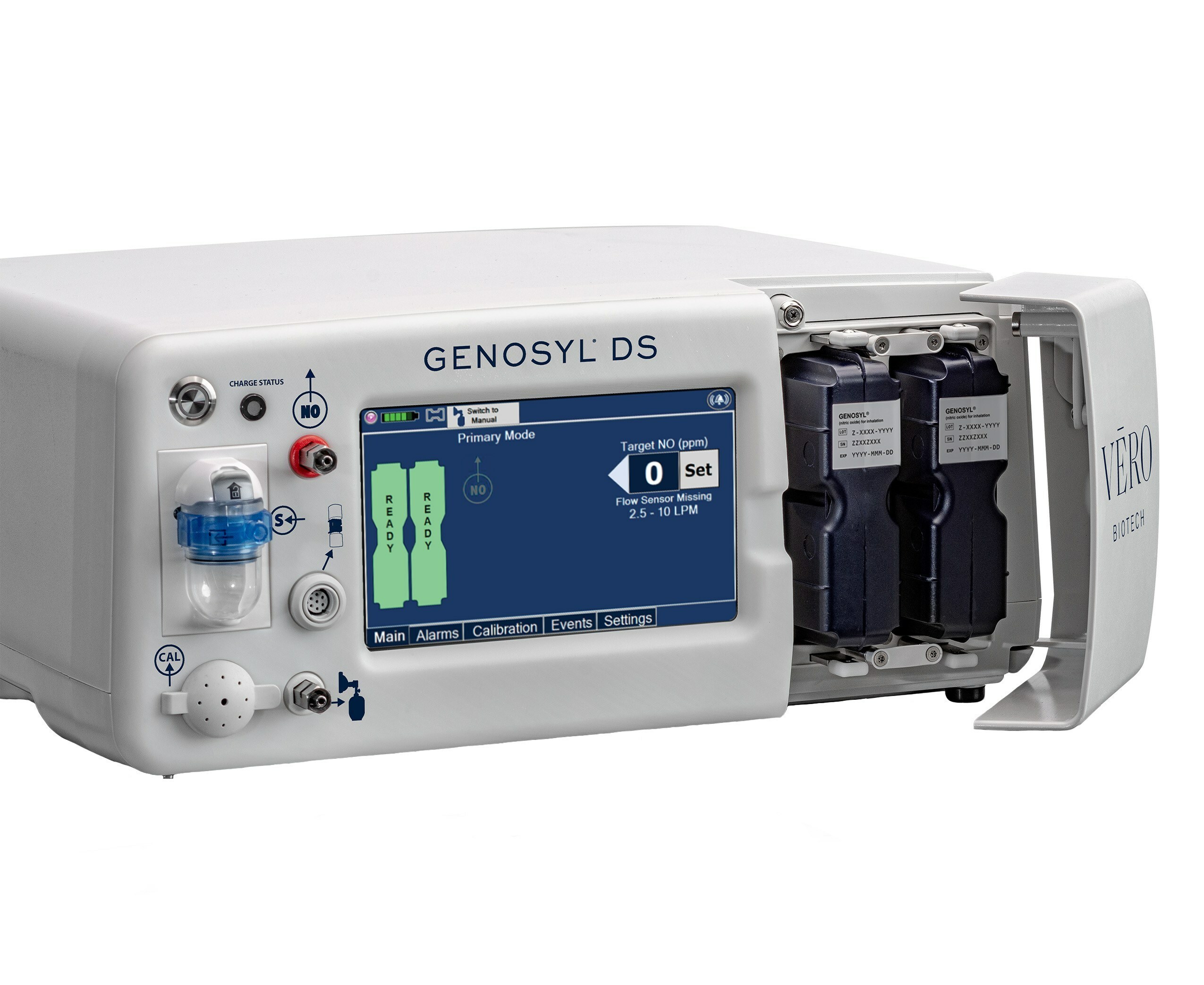 VERO Biotech Inc., a commercial-stage healthcare business dedicated to neonatal intensive care and the acute care hospital community, announced FDA approval of the newest generation of its tankless inhaled nitric oxide (iNO) delivery system.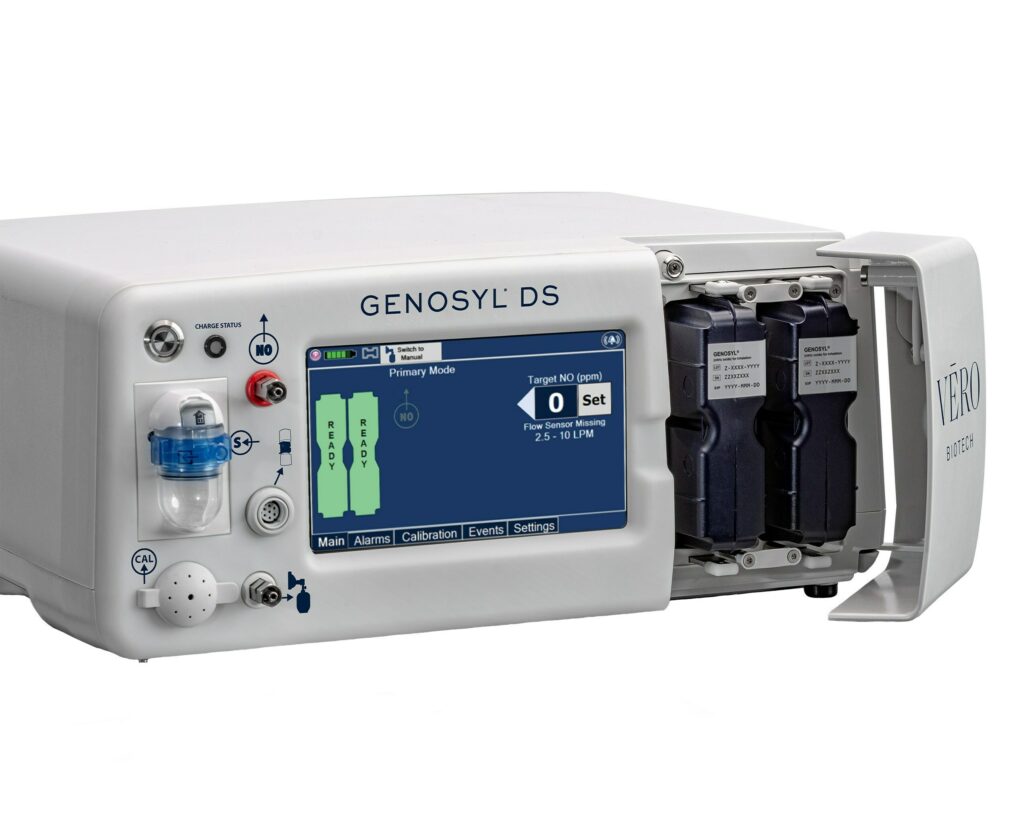 The Third Generation GENOSYL® Delivery System – developed for respiratory therapists by respiratory therapists – has new features that are expected to deliver three key benefits for patients, clinicians and providers:
Faster dosing, enabled by an adaptive sensor and automated cassette activation that accelerate time to achieve the desired dose.
Simpler workflow, as clinicians can now work from one console. The new delivery system has a dual cassette bay within each console, and transitions cassettes automatically. Previously, with a single cassette, clinicians needed to transition to a second console.
Operational efficiency, facilitated by an improved user interface and smaller, lighter disposable cassettes that alleviate storage constraints within hospitals.
"The enhancements to the GENOSYL Delivery System Console will help me to work more efficiently," said Denise Lauderbaugh, MPH, BSRC, RRT-NPS and Clinical Practice Specialist, Rady Children's Hospital, San Diego, CA. "It has two cassettes in one console, and they are even smaller than before; it automatically activates and transitions to the second cassette when the first one is depleted; and I no longer have to transition from a primary to a standby console. I can care for my patients through the operation of just one console," she added.
"The continuous innovation of the GENOSYL Delivery System represents our commitment to neonatal intensive care and the acute care hospital community in providing solutions to the challenges they face," said Brent V. Furse, CEO and President, VERO Biotech. "We are grateful for the partnership and support we received with the launch of our innovative tankless GENOSYL Delivery System and this collaboration that has and will allow VERO Biotech to continue to expand on its mission to save lives, alleviate suffering and improve the health economics of acute care."
GENOSYL DS is the first tankless inhaled nitric oxide delivery system approved by the U.S. Food and Drug Administration (FDA). Inhaled Nitric Oxide dilates pulmonary blood vessels and may be used to improve oxygenation in neonates with hypoxic respiratory failure and pulmonary hypertension. Unlike tank-based systems, GENOSYL DS generates iNO at the bedside using a small disposable cassette. This eliminates the need for hospitals to manage large, cumbersome tanks and helps to simplify clinical workflow.
About GENOSYL® DS
GENOSYL DS is a tankless and portable system engineered with redundant backup features, which delivers a constant concentration of inhaled nitric oxide gas to patients with an easy-to-use interface and portability features. This proprietary delivery system eliminates the need for large nitric oxide tanks and the associated logistical burden.
About VERO Biotech
VERO Biotech Inc. is a privately held company headquartered in Atlanta, Georgia focused on saving lives, alleviating suffering, and improving health economics in the neonatal intensive care and the acute care hospital communities.
See Full Press Release at the Source: VERO Biotech Receives FDA Approval of its Third Generation Tankless Inhaled Nitric Oxide Delivery System
---
Press Release by: VERO Biotech
---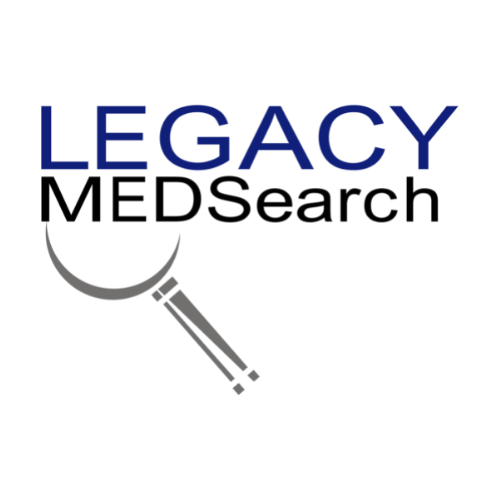 Legacy MedSearch has more than 35 years of combined experience recruiting in the medical device industry. We pride ourselves on our professionalism and ability to communicate quickly and honestly with all parties in the hiring process. Our clients include both blue-chip companies and innovative startups within the MedTech space. Over the past 17 years, we have built one of the strongest networks of device professionals ranging from sales, marketing, research & , quality & regulatory, project management, field service, and clinical affairs.
We offer a variety of different solutions for hiring managers depending on the scope and scale of each individual search. We craft a personalized solution for each client and position with a focus on attracting the best possible talent in the shortest possible time frame.
Are you hiring?
Contact us to discuss partnering with Legacy MedSearch on your position.
Begin your legacy now. We are your medtech and medical device talent advisory firm.