Medical device and MedTech insights, news, tips and more
VERO Biotech's Second Generation GENOSYL® Delivery System (DS) Receives FDA Approval in Anesthesia in the Surgical Suite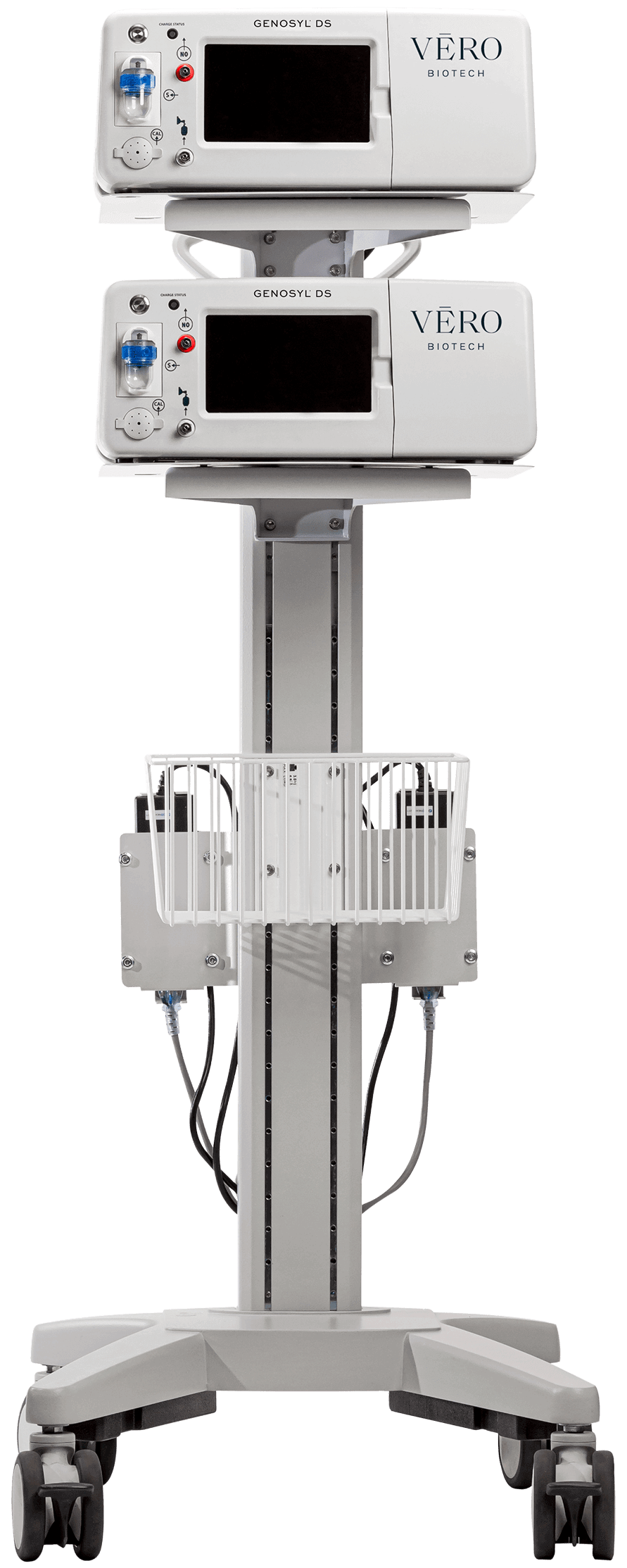 VERO Biotech Inc., a commercial-stage healthcare business dedicated to neonatal intensive care and the acute care hospital community, announced FDA approval of its innovative second generation GENOSYL® Inhaled Nitric Oxide (iNO) delivery system for use with rebreathing anesthesia in the operating room setting. Second generation GENOSYL®DS is now the first and only device for iNO delivery that is approved for use in both rebreathing and non-rebreathing anesthesia methods, improving patient care, saving money for the hospital, and reducing environmental pollution from waste anesthetic gas.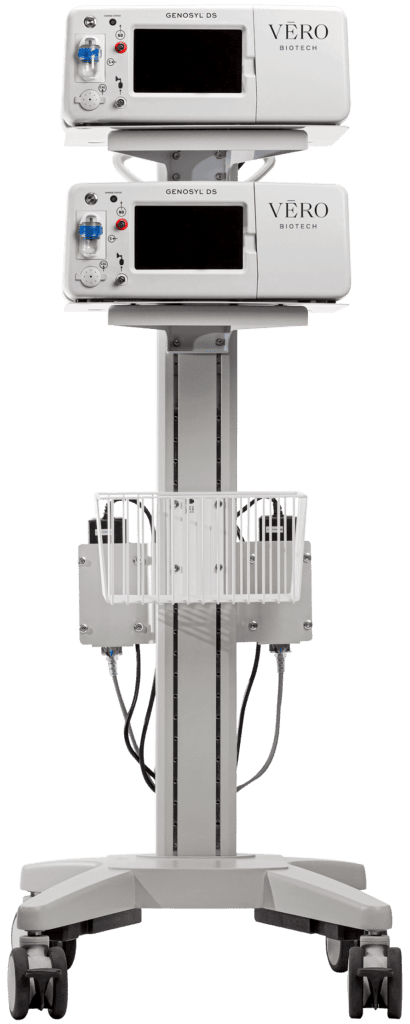 The advantages of rebreathing anesthesia have made this method the standard of care for anesthesia administration in the OR setting. There is a significant advantage in patient care, helping patients retain moisture and body heat. The loss of body heat and moisture can be key complications of anesthesia faced by every patient, especially smaller patients.  Rebreathing also allows lower fresh gas flows, which reduces costs for the hospital as well as environmental pollution from anesthetic gas waste.1,2,3
The expected benefits of the second generation GENOSYL® DS as approved for rebreathing anesthesia include the following:
Ability to use rebreathing anesthesia: lower gas flows, i.e., less use of costly anesthetic agents and savings for the hospital; increased patient comfort (by preserving patient body temperature and moisture)
Streamlined process of care: seamless iNO delivery from the ICU through surgery to post-operative care, resulting in process and workflow improvements for the health care organization that reduce overall cost to the hospital
Set and forget: allows anesthesiologists to continue to use rebreathing anesthesia and therefore could prevent potentially dangerous, cumbersome, and time- consuming workarounds
Reduced environmental impact of anesthesia delivery: reduction in release of anesthetic to the environment
"Second generation Genosyl DS has proven to be the only iNO delivery system capable of accurately delivering iNO with an anesthesia machine under rebreathing conditions, enabling low flow anesthesia with all its benefits4,5," commented Mark Twite, MD, Director of Pediatric Cardiac Anesthesia, Children's Hospital Colorado and University of Colorado Anschutz Medical Campus, Aurora, Colorado. "Anesthesia providers can now simply set the iNO dose without adjusting fresh gas flow or anesthetic agent. This decreases provider distractions, maintains focus on the patient, and facilitates the transition of care between the ICU and OR for ventilated patients," he added.
"We believe this new indication for our second generation device will now provide significant benefits to the anesthesiology and surgical care communities whose patients require inhaled nitric oxide in the operating room setting," said Brent V. Furse, CEO and President, VERO Biotech. "We have addressed an unmet need in facilitating rebreathing anesthesia, a further demonstration of our continuous commitment to neonatal intensive care and the acute care hospital community in providing solutions to the challenges they face," he added.
It is important to note the FDA approval of the GENOSYL DS for use with rebreathing anesthesia in the operating room setting is for the second generation device. The recently approved third generation GENOSYL DS has not been tested with rebreathing anesthesia. VERO Biotech is currently in the process of conducting similar validations and expect to have the data available Q1-2023.
If you have questions regarding which GENOSYL DS is in your hospital, please contact your VERO Biotech Representative at 877-337-4118.
GENOSYL DS is the first tankless inhaled nitric oxide delivery system approved by the U.S. Food and Drug Administration (FDA). Inhaled Nitric Oxide dilates pulmonary blood vessels and may be used to improve oxygenation in neonates with hypoxic respiratory failure and pulmonary hypertension. Unlike tank-based systems, GENOSYL DS generates and delivers iNO at the bedside using a small disposable cassette. This eliminates the need for hospitals to manage large, cumbersome tanks and helps to simplify clinical workflow.
About GENOSYL® DS
GENOSYL DS is a tankless and portable system engineered with redundant backup features, which delivers a constant concentration of inhaled nitric oxide gas to patients with an easy-to-use interface and portability features. This proprietary delivery system eliminates the need for large nitric oxide tanks and the associated logistical burden. GENOSYL DS recently received FDA approval for its innovative dual-cassette design and secondary adaptive sensor technology to further optimize patient care.
About VERO Biotech
VERO Biotech Inc. is a privately held company headquartered in Atlanta, Georgia focused on saving lives, alleviating suffering, and improving health economics in the neonatal intensive care and the acute care hospital communities.
See Full Press Release at the Source: VERO Biotech's Second Generation GENOSYL® Delivery System (DS) Receives FDA Approval in Anesthesia in the Surgical Suite
---
Press Release by: VERO Biotech Inc.
---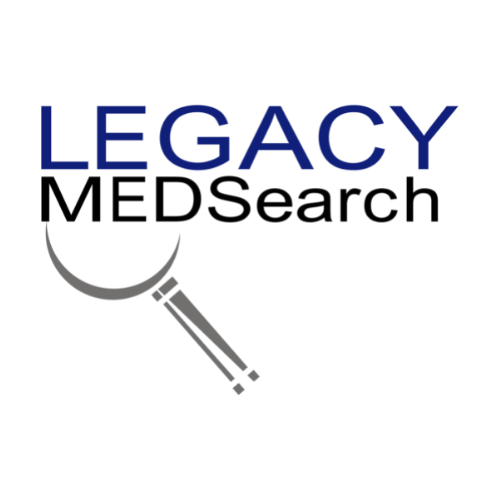 Legacy MedSearch has more than 35 years of combined experience recruiting in the medical device industry. We pride ourselves on our professionalism and ability to communicate quickly and honestly with all parties in the hiring process. Our clients include both blue-chip companies and innovative startups within the MedTech space. Over the past 17 years, we have built one of the strongest networks of device professionals ranging from sales, marketing, research & , quality & regulatory, project management, field service, and clinical affairs.
We offer a variety of different solutions for hiring managers depending on the scope and scale of each individual search. We craft a personalized solution for each client and position with a focus on attracting the best possible talent in the shortest possible time frame.
Are you hiring?
Contact us to discuss partnering with Legacy MedSearch on your position.
Begin your legacy now. We are your medtech and medical device talent advisory firm.